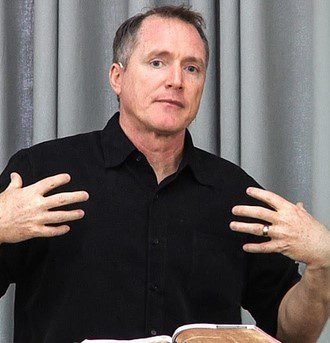 Tim Conway is the pastor of Grace Community Church in San Antonio, Texas. In 1994, I became the co-pastor of Community Baptist Church in Elmendorf, Texas. Tim, along with two current elders at Grace Community, Craig Mussulman and John Sytsma, were members of Community Baptist while I was there. (Please see I Am a Publican and Heathen — Part One.) I spent countless hours with these men as their pastor and friend.
In November 2015, Conway preached a sermon titled The Futility of the Mind.
Conway stated:
Futile, vain, empty, pointless, to no avail. And right here in Ephesians chapter 4, futility of mind is the characterization of the Gentiles. That's how you are no longer to be. Christian, we are to put away futility. No longer. You must no longer. Futility of mind is a picture of people using their mind in ways that are just a waste of time. They are a waste of effort. You want some examples? Brethren, I know this about all of us. We all want to be happy. That is what mankind is striving after. Mankind wants to feel good, and mankind strives after that. You want an example of futility of mind? Futility of mind is man who is forever and always trying to figure out how to be happy while he is an enemy of God. That, folks, is futility. That is vain. That is worthless.

….

Or how about this: The futility that people walking around just spending their time; I was thinking about, some of you know about Bruce Gerencser, who was one of the co-elders down at Community Baptist Church when Ruby and I were down there, who apostatized and basically became an Atheist. What futility to spend your life trying to convince yourself there is no God. You see, these are the futile ways or futility that comes to nothing. Nothing at all.
Twenty years after I left church and six years after I deconverted, I was still on Conway's mind. Talk about futility. 🙂
The relevant video starts at 25:39.
Whatever the reasons, my story remains a burr in the saddle of Conway and others who once considered me their colleague, pastor, or friend. Numerous prayers have been uttered on my behalf, yet God has not seen fit to save or kill me. I remain a red-flashing-light reminder of the fact that pastors — men who once preached the unsearchable riches of Jesus Christ — can and do apostatize. And if men of God can lose their faith, well, anyone can.
(Please see Gone but Not Forgotten: Years Later San Antonio Calvinists Still Preaching Against Bruce Gerencser.)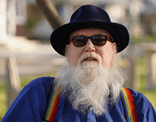 Bruce Gerencser, 65, lives in rural Northwest Ohio with his wife of 44 years. He and his wife have six grown children and thirteen grandchildren. Bruce pastored Evangelical churches for twenty-five years in Ohio, Texas, and Michigan. Bruce left the ministry in 2005, and in 2008 he left Christianity. Bruce is now a humanist and an atheist.
Connect with me on social media:
You can email Bruce via the Contact Form.
Your comments are welcome and appreciated. All first-time comments are moderated. Please read the commenting rules before commenting.