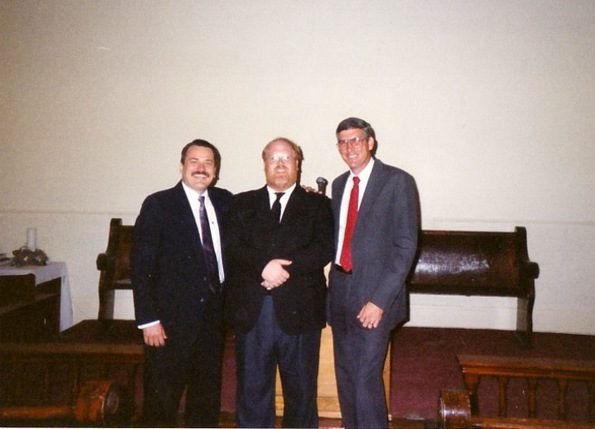 Bruce Gerencser again says, "Since I do not believe the Bible to be the Word of God, and I no longer embrace the beliefs and teachings of the Christian faith, I am no longer a Christian. My deconversion came at the moment where I finally admitted to myself that I no longer believed the Bible to be the word of God." He has consciously sealed his doom!
Pastor Jose Maldonado, from 2010 Sermon Series about Bruce Gerencser

Jose Maldonado is the pastor of Hillburn Drive Grace Baptist Church in San Antonio, Texas. I met Joe in 1993 when I preached at  the annual Sovereign Grace Bible conference held at Community Baptist Church in Elmendorf, Texas. In the fall of 1993, Jose came to Ohio with Pat Horner, pastor of Community Baptist. The purpose of their visit was to hold a Sovereign Grace Bible Conference at the church I was pastoring, Somerset Baptist Church in Mt Perry, Ohio.
In late October of 1993, Horner called me and asked me to consider coming to Elmendorf to help him pastor Community. After a week or so of "seeking" the will of God on the matter, I turned his offer down. Several weeks later, in what can only be described as an emotional breakdown that I called, at the time, God speaking to me, I changed my mind, and in March of 1994, I packed up my family and we moved to Elmendorf, Texas.
In 2010, thanks to a member of Community Baptist Church alerting people about my defection from the faith, Maldonado preached a four-part sermon series about my deconversion. What follows is a short audio clip from Maldonado's sermons. Enjoy!
If you have the stomach for it, you can listen to Apostasy and It's Awful Consequences! on the Sermon Audio website.
If you would like to read the sermons and not listen to them, here are PDF transcriptions of the sermons.
112116