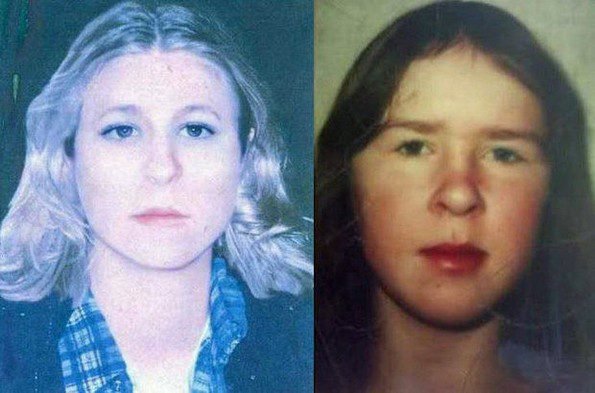 Last week, I posted a story about a Jane (Bossier) Doe and a murder case dating back 34 years that might be connected to the infamous New Bethany Home for Girls in Arcadia, Louisiana.  You can read that post here. If you are not familiar with Mack Ford and New Bethany Home For Girls, please read Sexual Abuse in the Name of God: New Bethany Home fore Girls, IFB Preacher Mack Ford is Dead, and Teen Group Homes: Dear IFB Pastor, It's Time for You to Atone for Your Sin.
Today, Rebecca Catalanello, a reporter for the Times-Picayune, posted to the nola.com website an update to the murder case story:
Bossier Parish detectives believe they may have a major break in the case of an unidentified woman found stabbed to death in the woods 34 years ago. And they have requested a DNA sample from a relative of a Michigan woman whose last contact with her family was more than three decades ago.

Carol Ann Cole of Kalamazoo, Mich., last called her family from what they believe was a residence in Shreveport, according to information her sister posted on a missing persons Facebook page Jan. 18.

"Our mom says she was in a girls home and ran from there," wrote Jeanie Phelps.

Bossier detectives created a Facebook page Feb. 6 to try to generate new leads in the case they have nicknamed "Bossier Doe." A week later, thanks to information generated there, an investigator reached out to Phelps' friend Patty Thorington, who has used Facebook and Craigslist to try to find information on Cole for years.

"Bossier Doe fits more closely than anything we have ever found" in the search for Cole, Thorington said Wednesday (Feb. 18). But after years of false leads, Thorington said she is holding out for more conclusive evidence.

Lt. Bill Davis said detectives have requested a DNA sample from one of Cole's relatives. The results could take weeks, he said. In the meantime, New Bethany Home for Girls has become a strong source of leads for the investigation, Davis said.

Two days after detective Lt. Shannon Mack of Bossier Parish Sheriff's Office launched the Bossier Doe Facebook page, she started reaching out to former residents of New Bethany Home for Girls after someone who was familiar with news coverage of the New Bethany school suggested it might hold some clues.

The unidentified stabbing victim was believed to have been in her mid-teens to early 20s when she was killed in late 1980. Her body was found four to six weeks later, on Jan. 28, 1981, by hunters about 40 miles northwest of New Bethany off Louisiana 157. She was fully clothed and wearing athletic socks and shoes with the name "D. Davies" written in marker on the inside — not unlike the clothing that former New Bethany residents say they were required to wear.

Davis said Wednesday that detectives have not conclusively determined that Cole attended New Bethany. Cole turned 17 in November of 1980. When Thorington learned about New Bethany, she said she posted a photo of Cole to a Facebook page for former residents to see if anyone there recognized her…
You can read the entire report here.