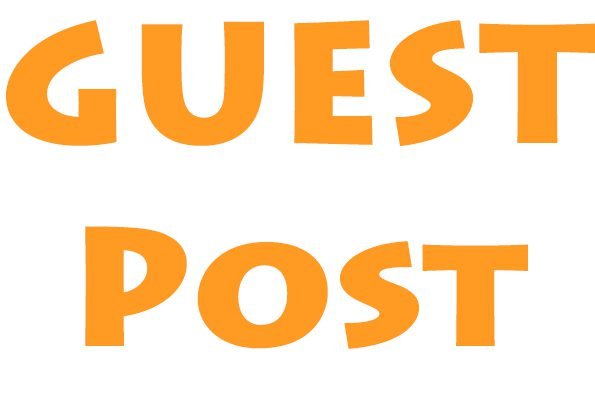 Guest Post by Michael Alioto
Debunking religion has been a theme in many of my Facebook posts. My opinion is best summed up by the expression "religion poisons everything" (Christopher Hitchens). I'm not just talking Christianity…but ALL RELIGIONS that are based on unprovable, improbable, mythological, invisible, supernatural, omniscient beings and their cryptically written laws on how to behave and how to worship. Everyone who has settled on one of the monotheistic religions (Judaism, Christianity, Muslim) or on one of their off shoots (Mormonism, Jehovah's Witnesses, Christian Science) are all "atheists" to every other god except their own. The difference between them and people like me is I go one god further. They are atheistic against Ba'al, Zeus, Thor, Horace, and every other god that has come before. Why? It isn't for lack of proof (even though there isn't any). It is blind faith in a book, the Christian Bible. There is little proof that the things in that book happened. Science looks for clues for the worldwide flood, the Exodus, creation and other stories in the Bible, but they are nowhere to be found. The "evidence" that has been presented to the scientific community has been disproven or debunked. All the Ron Wyatt discoveries, the Ray Comfort theories, the "Ark has been found" stories, and Ken Ham "scientific proof" for 6 day creation a 6000 year old universe have been thoroughly debunked. The evidence does not support these accounts.
I don't understand how a majority of people in the United States and others around the world still believe that Creation, Adam and Eve, the fall of man from a mythical garden (complete with talking snake), Noah and the Ark, Moses and the Exodus, the 10 Commandments, Abraham, Isaac, Jacob, Daniel, Sampson, Jonah and the whale, etc. are all stories that should be taken literally, from a book with a very sketchy history on how and why it was put together, and written by ignorant authors whose authenticity is in serious question. As a result of people taking the Bible literally, we have had wars, witch-hunts, mass killings, and terrible discrimination of all kinds. Not only that, but we have brain-dead adults with little knowledge about science, home-schooling another generation of young people in a "creation-based" curriculum laughably called "creation science." We have kids in Sunday School classes being told that science is wrong and the Bible is the only source for knowledge and fact. This retards our growth as a nation and as a species. It has infected our politics to the degree that if you don't claim to believe in God, in particular the Christian God, you are branded as evil and unelectable. Even someone like Donald Trump, who you know isn't a "practicing" Christian, says he believes in God and will protect Christianity. Saying these things will gain him votes from Christians. It' doesn't matter that he's a nutcase. He says he "believes" and that's good enough for them.
But besides all this, there is a deeply personal reason why I hate religion (in particular Christianity). One that I recently became aware of and I would like to share it with you.
As a lot of you know, I was raised in a very religious home. I was  part of three separate Christian denominations in my lifetime, as was the rest of my immediate family (with the exception of my brother who is 15 years younger than I am).  From birth to the age of seven, I was raised Catholic. From ages seven to ten, our family was involved in a non-denominational "Evangelical Free" church with no alliances to any "parent" hierarchy of church governing, administrations or main offices. From ages ten to eighteen, my family went to an Assemblies of God (A/G) church. The rest of my immediate family still attends this church.
At the end of 2014, the A/G had 12,849 churches in the United States with over three million members. Worldwide there are 372,923 churches with close to 62 million members. They even have them broken down by age of child membership. In 2014, out of the three million members in the US, the child membership of the American A/G churches were:
0-5: 323,321
6-12: 406,248
13-17: 275,871
This means that 1,005,440 of the 3 million members (one third) in the U.S. are children. Three million is almost 1% of the population in the US. This is just one denomination out of the 32,000 denominations of Christianity. I mention these statistics to let you know the scope of this one denomination and one interpretation of the Bible. Imagine 32,000 denominations.
My deconversion from Christianity started in Bible college (when I was 17) and ended when I was 21. At 21 years  of age, I didn't know what I believed, but I did know that based on its own doctrine, its own writings, and the lack of substance in its claims, the biblical God and Christianity WAS NOT what it claims to be.
Between the ages of 21 and 38, I put "seeking the truth" in the back of my mind. During this time, I was busy dating my future wife, getting married, having a daughter, getting divorced, changing career directions, getting reintroduced into the dating scene. At age 38, I met a woman named Melody, who totally changed everything in my life. She was a "spiritual" girl, but not a Christian. She was Wiccan. She died of cancer when I was 42.
About 6 months after Melody died, my sister and I were having a conversation in her dining room. We were talking about religion, Jesus, and the afterlife. My sister started crying, and said to me, "Michael, if you die, I am afraid I will never see you again." I hugged her and started crying as well. I told her that she was right, that she would never "see me" again, but the reason wasn't because of what she feared.
She obviously was referring to me going to Hell after I die because I don't believe in Jesus, God, or the Bible. You see, I know this conversation. I know this line of thought and reasoning. I remember being indoctrinated into this belief at a young age with all the devil, and sinning, and the "Hell to fear and Heaven to gain" mentality that was drilled into my head with the expectation that I would accept it at face value. We were in church every time the doors were open. Sundays were damn near an all-day event. Two services and Sunday School on Sunday morning, Sunday evening service, Tuesday night Awana Club, Wednesday night prayer meeting, Thursday Youth group, Choir practice, not to mention youth retreats, religious camping trips, and other youth group related activities. So I knew exactly where my sister's fear and anguish was coming from.
At first I felt bad. Those of you who know me know that my family means the world to me. I blamed myself and felt bad for causing my sister harm. I know that it also pains my mother to see me rejecting her religious beliefs. I mean, how bad is that: knowing my sister, mother, and the rest of my siblings, nieces and nephews are all thinking that I will be tortured and tormented for all of eternity? I also know that nothing short of me rejecting my rational thoughts and going back to my blind faith, religious beliefs and roots will help the situation. There is no faking this in my family. Going to church will not rectify the situation. Only a total 180 degree turnaround from my present way of thinking will suffice.
After I thought about this for a bit, my feelings of guilt and anguish from that day turned to anger. I am angry at religion! I am angry at the stupidity of our species which has been led down this path many times before in the history of our existence. We got rid of all those gods that we believed in prior to the most current gods (yes…plural). We still believe in those myths: (virgin birth, blood sacrifice, resurrection from the dead, ascension into heaven) that were attributed to the prior gods, We have just changed the names of the deities. I can't believe people who, for the most part are rational and smart, suddenly are brain-dead when it comes to this particular area of their lives.
I'm also angry that these teachings are infecting children and teenagers. I am thankful to see that non-religious people: Nones/Atheists/Non-believers,  are increasing in number. At the end of 2014, nearly 22% of the United States population identified themselves as not affiliated with any religion and 15% say they are agnostic or atheist. The 7% who are non-affiliated with any religion, but don't self-identify as an atheist, basically think there might be some sort of universal force, or want to believe there is something else. They do not think the "bible" is true. In fact, they don't know the nature of god and are just speculating.
One thing I was very adamant about was that I did not want my family to proselytize my daughter. What I mean to say is that, when we go to my family's house for holidays and such, they don't have to stop saying grace at meals or discussing the religious event that they happen to be celebrating (Christmas, Easter, etc.). I just  don't want them witnessing to her. I don't want them to try to tell her what they think God thinks, or that she is a sinner worthy of being tossed into Hell unless she believes in God. When my daughter was younger, my mother tried that a couple of times. But I was in the room when that started and I stopped it. Now that she is 18 and knows better; she can defend and explain her stand on religion all by herself. She knows there is no possible way that Creationism or the Noah story is true. She received straight A's in science and history. She understands evolution, the formation of the earth, moon, and solar system. I have taught her to look at everything logically and rationally. We frequently talk about science and religion, and how ridiculous it is that people believe something that has no proof at all, and take it as fact. She does not understand how I could have believed in that. By the time I was 18, I was just starting to deprogram myself from this part of my upbringing. She will never know that pain, or know the guilt trip that religion brings, or the rejection of well-established, scientific facts and good sense that blind faith requires. She will never have an identity crisis or a crisis of faith when it comes to this topic. She has been spared all that. It pleases me that I have broken that cycle with my daughter, and hopefully, if she has children, she will pass that on to them.
So that is why I hate religion. This is also why I wage war on religion. Until Christianity comes up with a provable story, I will not believe. I will not stop warring until I die. My daughter also might continue it, but since she didn't experience the stuff I did, and it is not a fight she feels as passionately about as I do. If there was some credible evidence, the scientific community would be flabbergasted. But there isn't any. Christians will say that the scientific community hides these claims so that they never see the light of day. That is not so, and those who say this show their ignorance concerning the scientific method, their own laziness in researching these issues, and their fear that everything they believe about God and religion is wrong.