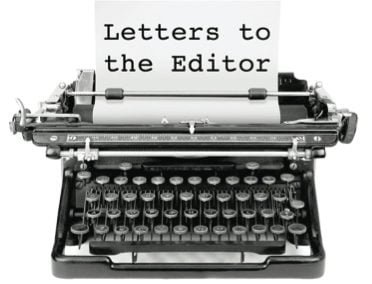 What follows is a letter I submitted today to the editor of the Defiance Crescent-News. It should be published in a few days. I encourage readers to read a letter to the editor I wrote in 1999 about the same the subject. You will quickly see that my viewpoint has changed a wee bit over the past 17 years.
Dear Editor:
If I didn't know any better, based on recent letters to the editor and church advertisements touting young-earth creationism, I would think that we are living in the 1920s — the era of the great creationist versus evolution debate.
We are almost 100 years removed from the Scopes monkey trial, yet Christian fundamentalists are still trying to hoodwink unwitting people into believing creationism is a scientific theory. Not only do they want the scientifically ignorant to believe that creationism is a scientific theory, Fundamentalists also want them to believe that it is the only explanation for the biological world.
Readers of the Crescent-News need to understand exactly what Christian fundamentalists are saying. According to them, the universe was created by the Christian God 6,020 years ago, in six 24-hour days. They also want you to believe that 2,000 years later God, in a genocidal rampage, killed every living thing with a flood, save Noah, his family, and two of every animal.
While these stories make for wonderful bedtime readings to children, they have no business being taught, outside of a comparative religion class, in the public school classroom. Creationism, along with its gussied-up sister intelligent design, is religious dogma, not biological science. I am of the opinion that any public school teacher found to be teaching creationism should immediately be removed from the classroom. We owe it to our children to make sure that they are taught sound scientific principles. God did it, is not such a principle.
I am sure my letter will bring howls and gnashing teeth from local Christian fundamentalists. They will, as they always do, cut and paste supposed rebuttals of evolution from bastions of ignorance like Answers in Genesis or The Institute of Creation Research. What they will fail to produce is peer-reviewed studies supporting their creationist claims. If creationists want to overthrow evolution, then I suggest they start publishing papers in non-Evangelical science journals. When the weight of the arguments become so overwhelming that they cannot be ignored, I have no doubt that scientists will declare creationism the winner.
This will never happen, of course, because creationism is theological in nature, not sound biological science. If people want to believe that a mythical God created the universe 6,020 years ago, fine. Ignorance is a permitted vice in a free society. But we should insist that public school children be taught science, and not long-discredited religious myths.
Bruce Gerencser
Ney, Ohio