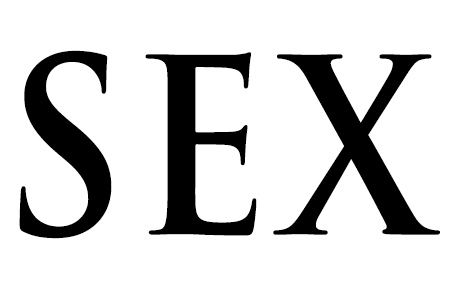 Guest post by Ian
From about age 10 to 17, my family attended Bible Baptist Church. This was the first Fundamentalist, King James-only Baptist church we attended. Up until then, the church we attended had northern roots, so things were quiet, except for the occasional "Amen." The men in this church were people who shouted "Amen," "Right on," and "Preach it." One man was very loud in his yelling — his name was Jeff.
Jeff was the ultimate manly man among a church full of manly men. Most of the men had military service under their belts and were hunters/fishers. Jeff didn't have military service, but he was a hunter/fisher and a fire fighter. Jeff played hockey and basketball. There was no option for Jeff except complete victory and domination. There was only one man more macho than Jeff, but he's not part of this story.
So, Jeff was actually a pretty good guy, on the outside. He was generous and always willing to lend a hand on his days off. When we had summer Bible camps, Jeff would always be there as a counselor/chaperone. I admired Jeff, but my dad couldn't stand him. Dad wasn't a competitive person and he found Jeff to be slightly annoying and pretentious. But Jeff was a brother in Christ, so Dad treated him accordingly.
Jeff took over Sunday School for a while. It was just 4 of us teenage boys at the time. He got very serious and spoke to us bluntly about living for Jesus and the perils of adultery and fornication. I clearly remember him talking about how the girls who gave sex away freely were the last ones married. Real men wanted someone who was a virgin and would only want one partner for the rest of their life. This was a shock, because Jeff said the word "sex." But, I believed what he said, since Jeff was a stud and he had a dutiful wife, big house and a lot of money. Comparing Jeff to my dad (which, I'm ashamed to say, I did), there was no doubt who the real winner was. Looking back, I realize my dad could have torn Jeff in half without breaking a sweat and could have made way more money; but Dad was concerned about living for Jesus at any cost.
So, these words of Jeff's rang in my head for years, until I was about 19. I was taking my EMT class and I heard about a firefighter and a paramedic having an affair. Imagine my great surprise when I found out it was Jeff. The very same Jeff who explained that a real man only needed one woman, and one who was a virgin at that. I wasn't quite devastated, but I was puzzled. Why? How?
Now I'm a little wiser and a lot older. I understand how these things work. I do shift work and spend 12 hours at a time with my shift. I see how a relationship could develop. I also know that taking a professional relationship to a personal one is something that can happen easily and must be guarded against. It takes two to have a relationship, so the blame lies equally on Jeff and the other lady. I don't know what was going on at their house, although I did hear a few things that made it seem as if everything wasn't tranquil. In the end, though, Jeff screwed around on his wife, breaking a vow and commitment to be faithful. Period.
So, the moral of this story is……All men and women are human and anyone can fall. Even the man who said "sex" in a Sunday School class.