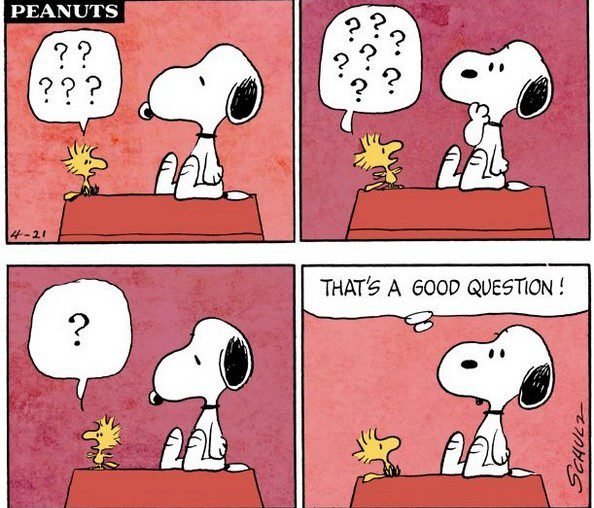 Recently, a new reader sent me several questions she would like me to answer. Her questions and my answers follow.
How do you help a loved one even if you still believe? I am okay with my husband not believing in Christianity, and I want to be supportive, even though I remain a believer. I still love him and don't want anyone shoving religion down his throat.
This is an interesting question. I think this is the first time a believer has written me to ask how best to help his or her unbelieving spouse, Usually I get emails from unbelievers who need help as they try to live with spouses who are still believers.
The first thing you need to do is make sure that you are really are okay with your husband's unbelief. You say that you love him, and I am sure that you do, But, do you love him enough to grant him intellectual and psychological freedom? You don't mention the sect that you are a part of, but if you are part of a Christian group that believes in eternal punishment and hell, you must be honest with yourself about whether you are really okay with your husband dying without becoming a Christian and going to hell.
Each of us should grant our significant other, along with family and friends, the freedom to walk their own path, even if doing so results in those we love end up far from where we are, Sadly, many unbelievers aren't granted this freedom, and their spouses subtly attempt to evangelize them or coerce them into attending church. I know countless unbelievers who attend church every Sunday because it keeps peace in their families. These unbelievers suffer silently because of the love they have for their spouses, children, and extended family, While doing this is laudable, it does force them to surrender their intellectual integrity for the sake of others. Many unbelievers can't do this, and often their marriages do not survive.
I encourage you to let your husband know that you really do want him to be happy. Make sure he understands that you want him to be intellectually honest and true to self. Of course, your husband should desire the same for you.
How do I deal with uber-religious family members and friends? How do I protect him from those who will try to force him to reconvert against his wishes?
First, your husband must be willing to stand his own ground. You mentioned in your email that your husband is "a real people pleaser." Predatory Christians love to target people who are not assertive. These evangelizers will likely view your husband's easy demeanor and politeness as openness to their preaching. Either your husband must avoid those who see him as a prospect for heaven or he must develop the necessary intellectual skills that can be used to combat their evangelizing efforts.
Second, You could tell family members that you don't want them trying to convert your husband, that you are fine with his unbelief. Those who refuse to do as you ask are bullies. Personally, I would cut such bullies out of my life. Life is too short to allow religious zealots to treat family members as people in need of fixing. Those who value their beliefs more than having a personal, loving relationship with you and your husband are people not worth having in your life. Religion is by design divisive. All religious sects believe they have the truth. When a group believes they are the depository of truth, this necessarily means that they view others as inferior or in need of "correction."
It is crucial that you and your husband have an open, no-subjects-off-limits discussion about his lack of belief, your belief, how best to live life in a way that grants both of you intellectual and emotional integrity, and how best to deal with evangelizing family members who don't respect either you or your husband. Remember, if they respected you they wouldn't continue to preach, witness, and evangelize. Sadly, many Christians believe that obeying what the Bible says or what they think God has told them is more important than respecting the personal space of others.
How can I get some good information about the truth behind Christianity from the atheist perspective?
Here are a few books that I would recommend for you to read:
In Faith and In Doubt: How Religious Believers and Nonbelievers Can Create Strong Marriages and Loving Families by Dale McGowan
Atheism For Dummies by Dale McGowan
The Evolution of God by Robert Wright
Mortality by Christopher Hitchens
God's Problem: How the Bible Fails to Answer Our Most Important Question–Why We Suffer by Bart D. Ehrman
Misquoting Jesus: The Story Behind Who Changed the Bible and Why by Bart D. Ehrman
Christianity Is Not Great: How Faith Fails by John W. Loftus
The Christian Delusion: Why Faith Fails by John W. Loftus
The Outsider Test for Faith: How to Know Which Religion Is True by John W. Loftus
The God Delusion by Richard Dawkins
God Is Not Great: How Religion Poisons Everything by Christopher Hitchens
I encourage you and your husband to read these books together and then discuss them. And when I say "discuss" I mean have open, thoughtful, calm discussions. The goal is not winning an intellectual battle or converting the each other to a different viewpoint. Both of you must come to terms with what you have learned. When confronted with new facts/data/evidence/information, it is important to honestly and openly wrestle with what you have learned. Sadly, many people, when confronted with new knowledge, try to make it fit previously held beliefs or they ignore it hoping that the problem is just a lack of understanding. Many religious people are taught to never question or doubt. When confronted with contradictory or conflicting facts, such people dismiss them and run to the house of faith. DON'T do this. Be intellectually open and honest, doing business with each new bit of knowledge as it is presented.
Doing what I have prescribed here can be dangerous and disconcerting for believers. In your case, as the believer, you have a lot more to lose than does your husband. What will you do if, after reading these books, you conclude that your religious beliefs are false? Are you willing to join hands with your husband in unbelief? Perhaps your beliefs will survive. I know a few believers who have read some of the books mentioned above, yet they still believe. All of them would say that reading these books radically changed how they view Christianity and unbelievers. All of them left Evangelical/Fundamentalist/Conservative sects, seeking out inclusive sects that don't neatly divide the world into two groups: saved and lost. Are you willing, based on what you have learned, to seek out a more friendly, inclusive expression of faith? Unitarian Universalists, for example, would gladly welcome both you and your husband into their churches.
I hope my answers to your questions are helpful. If I can be of further help, please let me know. I hope you will continue to read my blog. I think you will find that many of the readers of this blog understand your struggles, having once walked similar paths.
Bruce Gerencser, 66, lives in rural Northwest Ohio with his wife of 45 years. He and his wife have six grown children and thirteen grandchildren. Bruce pastored Evangelical churches for twenty-five years in Ohio, Texas, and Michigan. Bruce left the ministry in 2005, and in 2008 he left Christianity. Bruce is now a humanist and an atheist.
Connect with me on social media:
Your comments are welcome and appreciated. All first-time comments are moderated. Please read the commenting rules before commenting.
You can email Bruce via the Contact Form.