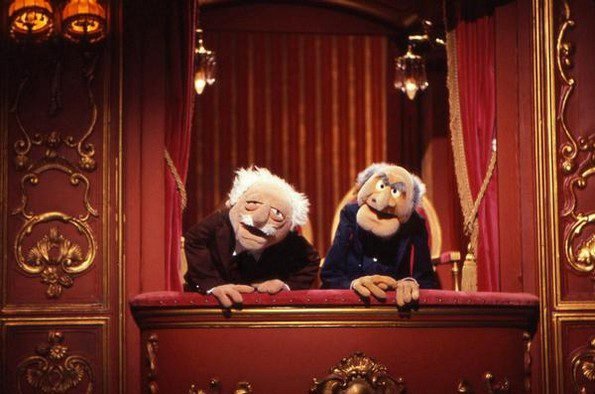 I am six weeks behind on answering emails. Today, I decided to scale Mount Email. I am pleased to report that I am now up-to-date. If I have not responded to your email, please re-send it. I am finding that it is harder and harder for me to keep up with responding to blog comments,  emails, tweets, Facebook comments, and text mails. I do what I can, but I fear I am fighting a losing battle.
What follows are some of the emails I didn't answer. Enjoy!
From Egginton:
____x_To let him know God still loves him [from the post Dear Evangelical]
____x_To tell him he is angry
____x_To tell him he is bitter
____x_To tell him his writing shows he has been hurt
Dear Bruce, your blog demonstrates that you have had your fill of religion. For someone who is an atheist you talk an awful lot about God though. You have an excellent capacity to question, which I find admirable (minus the sarcasm, but that is merely a result of 50 years of hurt from religious people who belong to "christianity") I have no desire to re-convert you, plus I hate that word. I've had my fair share of hurt from mainly "christians".I get that you a very angry person, you feel you've wasted part of your life, you hate the people who did that to you, you were made to feel the church was first and family and finance second. I can honestly say, those who told those lies will be severely judged and yet that is between them and their maker. Believer or non-believer, forgiveness is necessary, and you believe in atheism. Your hurt is so deep and anger so violent how do you expect to get rid of it? I can only say and I promise never to write to you again, and FYI, your synicsm does not shock me, and neither does it shock God, but you've missed the Power, the Dunamis of the Spirit. Have you ever experience the true Power? Satanist and occult practices experience real supernatural power (but it's the other source) I know, cos I've got a friend who used to be in the occult and his experience from that is chilling.(Also look up Doreen Irvine) I come from a very open spiritual home too and you need to understand that the supernatural is VERY real. I just want to finish with this. You can try and rationalize and deny any spiritual entity you like, whether that is God, or anything else, but I have to say that there is a dimension beyond the mind, that we cannot prove it exists rationally but it does. Thank you for your time in reading this.
From Cynthia:
As a Christian, did you actually ever receive the gift of the Holy Ghost, evidenced by speaking in tongues as the Spirit gives the utterance?
From Daniel:
You realize the white Jesus pushed by America and the Catholics, the White Euro-Jesus, and the black Jesus pushed by black people, Afro-Jesus….is NOT God of course. That being said…
Sodomites are dead (John 6:23 "The wages of sin IS (IS being active/present condition) death. So those who live this abomination are dead and the country who supports their abomination and teaches thus to children is also spiritually dead.
America has a reckoning coming for its apostate abominations against God. We should expect thus since (Rev 13) declares that all the nations of the world shall serve the beast (Israel is no exception) So America regardless is on the road to hell.
From Noah:
Please don't rip on my church!
From Noah again:
I go to THE CHURCH OF THE LORD JESUS CHRIST! Don't rip on my church!! You are only hurting yourself! You are talking about the kingdom of God!
Evelyn wrote:
This [prophecy about Donald Trump, the pussy-grabber] was a prophecy re/retired firefighter and given to his Dr Don Colbert I can't believe you have the nerve to say it is your prophecy…. if you are a man of God, you certainly are going down the wrong path.  This prophecy has been out there for some time. It was initially thought to be for 2011 and then was for 2016. It was given to Dr Colbert back in 2011 or 2012. I guess I should just pray for you and not waste any more energy on someone of your character.
From Jeremy:
God Bless Bob Gray [retired pastor of Longview Baptist Temple]. Sometimes people need to be herded in the right direction, any Shepherd knows this!
From Angie:
You are hurt, and thats okay. God will heal those who want to be healed through him. Keep fighting, god is always with you no matter how much you hate him.
From Pastor Ebenezer Gummadi
Dear Most Beloved Bruce
I greet you in the wonderful name of Christ Jesus,
First of all I praise God for this wonderful Opportunity to share my ministry activities with you, we know these are the last days and Satan is doing his level best to crush down the children of God to destroy the kingdom of God. In the same time God's Children are preceding forward with a determination to Collapse the walls of the enemy I sincerely acknowledge ourselves as one among them. We are Striving every our nerve to spread the kingdom of God In India. This is the reason why God save me from sin, Curse and eternal condemnation.
We have an energetic team of Pastors, evangelist; Youth members all are in Lord's work. We reach rural and coastal areas. In a month we Visit number of villages. We arrange street meetings, Seminars and convention. Church planting is the main Activity of our Gospel work. We have no any connected with any organisation and we have no Support from anywhere outside.
We have an Orphanage in which we are looking after 40 children when we found them they were shelter less and away from comfort and parental love. We collect donations from our fellow Christians to meet their needs. We need some generous sponsors to take for these orphans. In fact their condition is very pathetic. Please remember them in your regular Prayers. Other than this we have social welfare and Relief and development activities such as leprosy Eradication food for widows and aged peoples, HIV, Health Centre, destitute peoples tailoring centre etc.
As I share all these Things please take a step to visit India once and see our ministry to support us and encourage us. I know we cannot do the ministry single-handed your co Operation and encouragement will enable us to do a lot of ministry. If God reveals you some things about my Ministry could you please share it with me? I may be knocking at your door at an odd time. But I have the Promise knock it shall be opened. If you could kindly hear my knock at your door, please make convenience be opened, you're kind generous door for me. Kindly visit my place India.
I Whole-heartily invite you to India. I will arrange gospel meetings and pastors seminary. Please see my Ministry; if you feel I deserve your encouragement Please take a kind step to lift me up, because I have been in a desperate condition. I earnestly need your Kind interference into my ministry. I wish to have your leadership, and guidance. I will sincerely and honestly follow your instructions to develop my Ministry in India. We will have a banker that you suggest me. If you wish I am here ready to send you all the pictures of my ministry. It is just to impress you to have opinion to visit me. If you could once come I hope in the Lord there will be a lot of Improvement in our ministry. We will be able to operate new activities to attract people towards Jesus and make them commit their lives to Jesus. Please pray for us as we for you. I await your kind and favourable Response.
Yours ever in His eternal bonds.