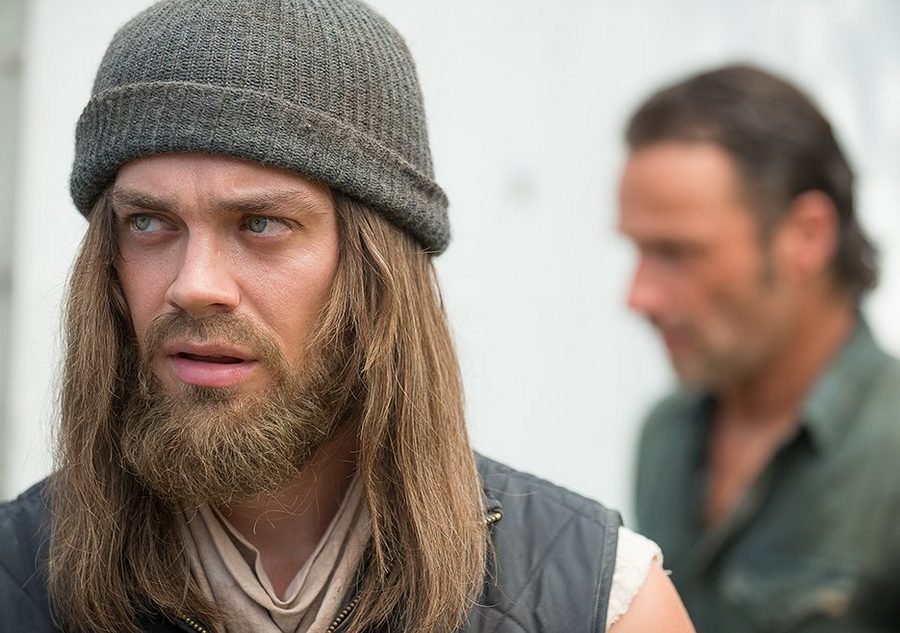 Over the past nine years, countless Evangelicals apologists have emailed me or commented on this blog in hopes of winning me back to Jesus. Reclaiming an Evangelical-pastor-turned-atheist for Jesus would certainly be big news and viewed as a sure sign that God is still in the soul-saving business. Why is it, then, that former Evangelical pastors rarely, if ever, return to the faith?
Many apologists suggest that the reason former pastors can't be reclaimed for Jesus is that they are apostates or they have committed the unpardonable sin. (Romans 1:18-32) These pastors are blasphemers who have trodden under their feet the blood of Christ (Hebrews 10:26-30), degenerates who have crossed the line of no return. Apologists will often engage former pastors anyway, seeing it as an opportunity to hone their apologetical skills or preach the gospel to those who are lurking in the shadows.
Assuming that I am not a reprobate that God has turned over to Satan for the destruction of the flesh, why, then, do Evangelical apologists fail to win me back to Jesus? One reason is that the behavior of apologists towards me is contrary to everything the Bible says about how we are to treat other people. Some of the most arrogant, nasty, judgmental people I have ever met are people who attempt to win me back to Jesus. I have never understood how behaving this way is conducive to reclaiming me for Jesus. As a pastor, I talked to hundreds and hundreds of people about the state of their souls. I found that being loving, kind, and compassionate helped in setting the tone for a presentation of the gospel. Leading with hell, judgment, and the wrath of God generally turned people off. Sadly, many apologists are oblivious to these things, choosing instead to bully people with the Bible. (Please read Bible Thumpers: Dealing With Evangelical Bible Bullies.) In doing so, these apologists give Christianity and God a bad name. When such people savage me with their words, I often ask them, what is it in your behavior that would make me want to return to Christianity? Granted, just because the messenger is an asshole doesn't mean that the message is untrue. That said, kindness and respect will open far more doors than hatred and judgmentalism — a lesson some apologists need to learn.
Another reason that Evangelical apologists fail to win me back to Jesus is their belief that the Protestant Bible is the inspired, inerrant, infallible Word of God. I recently wrote a post titled, Why Biblical Inerrancy is Not Intellectually Sustainable. This post attracted an apologist who was certain that his intellectually superior arguments would destroy any criticism of the Bible. His arguments failed to convince anyone that the Bible was inerrant. The only people who believe the Bible is inerrant are presuppositionalists who assume, without evidence, that the Bible is without the error. The Bible says is it is without error, so it is. End of discussion. This is, of course, a faith claim that cannot be refuted. Once apologists appeal to faith — which is inherently subjective — all rational discussion ends. Faith, according to the Bible, is belief without evidence. Hebrews 11: 1,3, and 6 states:
Now faith is the substance of things hoped for, the evidence of things not seen. Through faith we understand that the worlds were framed by the word of God, so that things which are seen were not made of things which do appear. But without faith it is impossible to please him: for he that cometh to God must believe that he is, and that he is a rewarder of them that diligently seek him.
Creationists love to argue that the events recorded in Genesis 1-3 are scientifically accurate; that God created the universe out of nothing in six twenty-four-hour days, 6,022 years ago. Everything that science tells us about the universe says that creationists are wrong, that the universe is billions of years old, not thousands. Vast amounts of scientific data must be rejected or misinterpreted for creationists to conclude with a straight face that Genesis 1-3 is how the universe came into existence. Lost on creationists is the fact that the Bible says that believing Jesus created the universe is a matter of faith, not scientific fact. Millions of Christians reject creationism, yet believe God is the grand architect of the universe. Creationists, on the other hand, refuse to budge on their ignorant beliefs. Why? Their commitment to literalism and inerrancy forces them to embrace beliefs that are absurd. One need only drive to Kentucky to visit Ken Ham's Creation Museum and Ark Encounter to see colossal monuments to Evangelical ignorance.
Let me conclude by giving three obstacles apologists can't overcome in their attempts to win me back to Jesus:
The Christian God is the creator of everything.
Jesus was born of a virgin.
Jesus was executed on a Roman cross and resurrected from the dead three days later.
These three things ultimately stand in the way of me returning to Christianity.
For the wrath of God is revealed from heaven against all ungodliness and unrighteousness of men, who hold the truth in unrighteousness; Because that which may be known of God is manifest in them; for God hath shewed it unto them. For the invisible things of him from the creation of the world are clearly seen, being understood by the things that are made, even his eternal power and Godhead; so that they are without excuse: Because that, when they knew God, they glorified him not as God, neither were thankful; but became vain in their imaginations, and their foolish heart was darkened. Professing themselves to be wise, they became fools, And changed the glory of the uncorruptible God into an image made like to corruptible man, and to birds, and fourfooted beasts, and creeping things.
The Apostle Paul said the universe itself gives testimony to the existence of God. Look at the wonders of the earth and beauty of the star-lit sky. Sure this is proof that God created everything? Perhaps, but what evidence is there for this creator being the God of the Christian Bible? I have long argued that I understand how someone could look at the night sky on a clear summer night and conclude that a deistic God of some sort created the universe. What does not make sense to me, however, is that this creator God is the triune God of Christianity. What in the night sky tells me that the Christian God is the creator? Why the Christian God, and not any of the other Gods human worship? I see no intellectual bridge that gets me from A GOD to THE GOD of Evangelical Christianity. Again, the belief that the Christian God created everything rests on the presupposition that the Bible is the Word of God and whatever it says is true. Believing this way requires faith, a faith that I do not have.
The virgin birth of Jesus and his resurrection from the dead thirty-three years later, are equally problematic for me. Virgins don't have babies and dead people don't come back to life. Pregnancy requires the uniting of a female's egg with a male's sperm. Believing Jesus' mother Mary was a virgin requires me to ignore what science tells me about where babies come from. But, Bruce, with GOD all things are possible! So Evangelicals say, but one thing is certain: millions and millions of people have prayed to God asking him to give them a baby. God has — supposedly — answered these prayers countless times. I have heard numerous testimonies about how God "blessed" people with children. What is the common denominator in all these stories? — a female egg united with male sperm, and nine months later a child was born. There's no evidence that God played any part in these births. Believing so requires faith.
So it is with the resurrection of Jesus from the dead. Billions of people have lived and died on planet Earth, yet not one of them has come back from the dead. Cemeteries, funeral homes, and crematoriums are reminders that when people die, they stay dead. I believe Jesus was a real person who lived and died in Palestine two thousand years ago. How Jesus died, it matters not. Jesus lived, died, end of story. Evangelical apologists offer no evidence for the claim Jesus resurrected from the dead. Again, believing this to be true requires faith, a faith I do not have. Either someone accepts as fact what the Bible says about the things mentioned in this post or they don't. I don't, and this is why apologists fail in their attempts to win me back to Jesus. I want evidence, not special pleadings that appeal to Evangelical faith and the inerrancy of the Bible. Until apologists can come up with arguments that are more substantial than the litany of proof texts and faith claims they currently use, I remain unconvinced. The ball is in your court, Evangelicals.
Bruce Gerencser, 66, lives in rural Northwest Ohio with his wife of 45 years. He and his wife have six grown children and thirteen grandchildren. Bruce pastored Evangelical churches for twenty-five years in Ohio, Texas, and Michigan. Bruce left the ministry in 2005, and in 2008 he left Christianity. Bruce is now a humanist and an atheist.
Connect with me on social media:
Your comments are welcome and appreciated. All first-time comments are moderated. Please read the commenting rules before commenting.
You can email Bruce via the Contact Form.