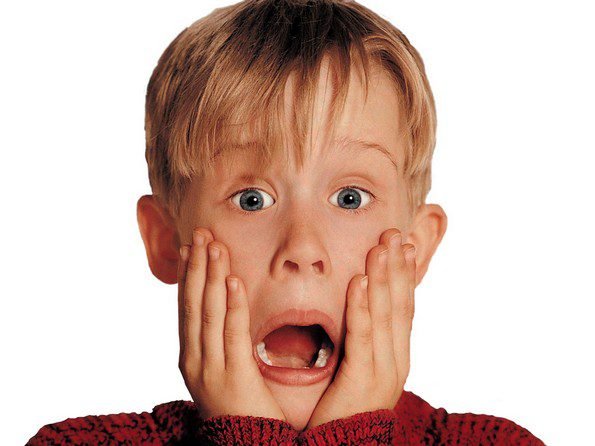 As a little girl and as a lady, I have worn skirts and dresses full-time my entire life. I started doing it because my parents taught me to do so, and because it was expected of me by my pastors and church families. I was always told the reasonings for it, but I never truly grasped the importance of this principle until recent years.
….
There are many different reasons why I believe (based on the Bible) that God would have me wear skirts instead of pants.
1. God Wants There To Be A Distinction Between The Sexes.
Deuteronomy 22:5  The woman shall not wear that which pertaineth unto a man, neither shall a man put on a woman's garment: for all that do so are abomination unto the LORD thy God.
This verse describes a very specific principle of how God thinks about the way men and women should dress. Notice that it doesn't just say that men shouldn't dress like women, or that women shouldn't dress like men; it puts the two in direct contrast with each other.
In 1 Corinthians 11:14-15, it says: Doth not even nature itself teach you, that, if a man have long hair, it is a shame unto him? But if a woman have long hair, it is a glory to her: for her hair is given her for a covering.
This shows that God has a different idea for how men should wear their hair, and how women should wear their hair. We've just seen two different passages, one from the Old Testament, one from the New Testament, that portray an attitude of God, how He wants men and women to have a different outward appearance. God does not want men to look like women, and He doesn't want women to look like men. Have you ever looked at someone from behind and not been totally sure whether you were seeing a male or female? Often, the people you're viewing are even more confused about their gender than you are (or at least, they appear to be). I'm not saying that every girl who wears pants is necessarily trying to be a cross dresser, but she is definitely coming a lot closer to it than if she were wearing a skirt.
2. Wearing Skirts Easily Adorns A Woman In Modesty.
….
Ladies, I'm going to be very blunt here: Have you ever seen what you look like from behind in a pair of pants? I have. I see it everyday, and there are very few of you who can get away with it without outlining every curve of your backside. I'm not just talking about loose women of the world, I'm talking about Christian women who want to please God. Maybe it doesn't look quite as bad when you're standing still, but as soon as you move or bend at all, that pair of pants becomes extremely revealing of your shape and form. I truly have no desire to be insulting in any way, but it seems like you really just don't know what you look like, so I am simply trying to be informative while being as honest and straightforward as possible. However, I'm not the one you should be most concerned with; guys are seeing it too.
….
Yes, men are responsible for the things they allow their own minds to dwell upon, but do you really want to be the image that prompts them into such fantasies? Some men will have corrupt thoughts no matter how you dress, but they don't need you to clothe yourself in a way that leaves very little to the imagination. In addition to those types of men, there are also many Christian men out there who are trying to live a life pleasing to God with purity of thoughts and actions, but the way females dress around them –whether it be in tight jeans, a low-cut blouse, or even a short skirt– make it extremely difficult for them to do so. God created men with visually stimulated minds, and we, as Christian women, need to be aware of this. We are responsible for our part in preventing lust of the heart just as much as men are.
….
3. A Lady Wearing A Skirt Is Easily Identified As A Christian.
Not only does a woman in a modest skirt or dress look feminine, lady-like, and beautiful, but she often makes it quite obvious that she's a Christian. Yes, I have gotten some pretty funny looks from people who've seen me going about my life in a skirt (especially when in a group of multiple ladies wearing skirts), but to be quite honest, I love that. I love that I have a way of so boldly proclaiming that I'm a follower of Christ, without even saying a word. Of course, this is only one area in which a woman can outwardly display her faith in God, but I've found it to be one of the most recognizable, simply because so few women do it anymore. There was a time not too long ago in our country when it was against dress regulations for a girl to wear pants in a public school. We've come a long way since then! But this means that Christian women have more opportunity than ever to display their separation to Christ.
….
— Grace Raab, Independent Baptist, Three Reasons Why I Wear Skirts, February 16, 2017