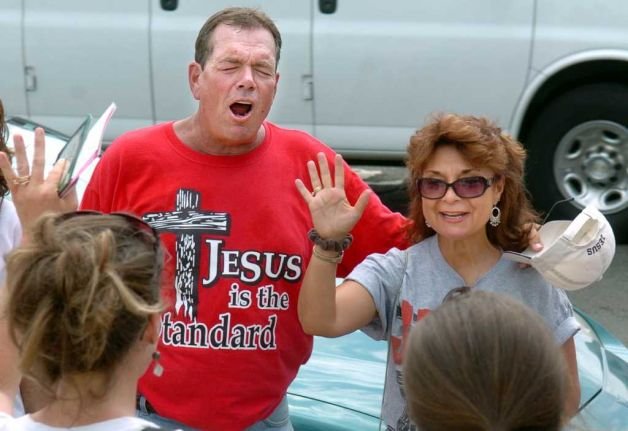 I am convinced that Evangelicals have so prostituted themselves on behalf of the Republican Party that they lost any sense of decency, ethics, and morality. Take Flip Benham, director of Operation Save America:
Judge Roy Moore graduated from West Point and then went on into the service, served in Vietnam and then came back and was in law school. All of the ladies, or many of the ladies that he possibly could have married were not available then, they were already married, maybe, somewhere. So he looked in a different direction and always with the [permission of the] parents of younger ladies … He did that because there is something about a purity of a young woman, there is something that is good, that's true, that's straight and he looked for that. (Crooks and Liars)
There's something about the PURITY of a teen girl? Yes, he actually said that. Benham's argument seems to be that all the older women were being fucked by men and were married, so Moore had to seek out teen girls who had not yet lost their virginity. We should be very glad that all the teen girls weren't "impure." Moore would have then had to seek out prepubescent girls to meet his purity standard.