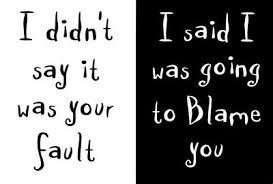 Guest Post by Stephanie
There was a time in my life when I was far from a feminist. No surprise there, when I went to a church where women were not allowed to preach and were taught about submission in marriage. I distinctly remember being on a youth group trip and being told I couldn't wear a tank top or two-piece bathing suit. I was chastised for talking to a boy without direct adult supervision. Sexual assault wasn't even on my radar. That happened to other women, out there somewhere.
It seemed as though women had no voice. Wanted a leadership position? Nope, that's for men; women are to be silent. Want to ask out a man? Nope, that's not proper. Dare to show some skin? You got what was coming to you. Have to protect your virtue; your body belongs to your future husband! Abortion? Completely out of the question. Even birth control was sketchy — why would you reject God's blessings? Every woman wants to be a mother! The message was clear, we know what's best for you.
I started to actually listen to women. I learned that sexual assault is, tragically, not uncommon. I could fill this entire piece with stories of women I've known who have endured such abuse. The friend who was assaulted at a party and never reported. The woman who was raped at a music festival as a young girl and never reported. The woman who endured years of physical and sexual assault at the hands of her husband.
The story that sticks with me is one that is personal to me. I knew a rapist. He was a co-worker. I also knew the woman he assaulted. At the time I was working in an assisted living facility, mainly memory care with residents with advanced forms of dementia. I assisted them with dressing, eating, all the activities of daily living, trying in my own way to give them some quality of life, as were most of the other employees. There was one resident with advanced dementia, I'll call her "Mary." She had trouble communicating but was usually happy and compliant. One night the male co-worker was working alone on one particular unit where "Mary" lived. Shift goes on as usual, then suddenly everyone starts shifting around. I'm puzzled. I see the male co-worker sitting in a conference room by himself. He doesn't say anything. His head is down. I think it's strange but I don't question it too much. Then the next day comes and the truth comes out.
A co-worker pulls up a news article. In the headline: "sexual assault," his face prominently featured. I didn't process what I was reading. When it sank in that the male co-worker sexually abused a resident, whom I later found out was "Mary," I felt sick. It's hard to describe a visceral reaction like that. I drove home while my mind raced and I cried. How could someone who didn't even seem dangerous hurt a sweet, vulnerable old lady? How could I trust the men around me knowing one was a rapist and I couldn't even see it? Knowing that women aren't even safe in a long-term care facility, I was devastated. Old age doesn't protect from sexual assault. He got sentenced after a year and a half. How much time? Fifteen months.
My heart breaks. They ask why don't women report? Dr. Ford was not believed and threatened. The president laughs about sexual assault and call dozens of women "false accusers," and calls this a "dangerous time for men." There are people in this country who don't even care if Kavanaugh were guilty, they still wanted him in the Supreme Court. If the co-worker wasn't caught in the act I fear he would still be free. He chose a woman who didn't have the cognitive ability to report her abuse. Women are told over and over and over that they brought it upon themselves. The church wants women to be silent, never assert an opinion. Your body doesn't belong to you. Trust us, we know what's best. When we're living in a world where women can't even go to a woman's health appointment without being told by other people what they should or shouldn't do with their own bodies. Oh, and if you're a man who has experienced abuse, you run up against toxic ideas about masculinity. You should have been strong enough to stop it, don't be like a woman.
With these attitudes, is it really any surprise that women are blamed? Women need to be anything but silent. Be angry. Be angry every time a sexual abuser is let off lightly or not held to account at all. Be angry every time those in power try to take away a woman's right to control her own body. Be angry every time the church places blame on the abused and pardons an abuser. I'm past the point of feeling ashamed if I get called "uppity" "bitter" or a "feminazi." If standing up against abuse and destructive social attitudes and promoting women's right to live with dignity and respect makes me a "feminazi" then I'm damn proud of it!
Ask yourself once again: "who is to blame?"