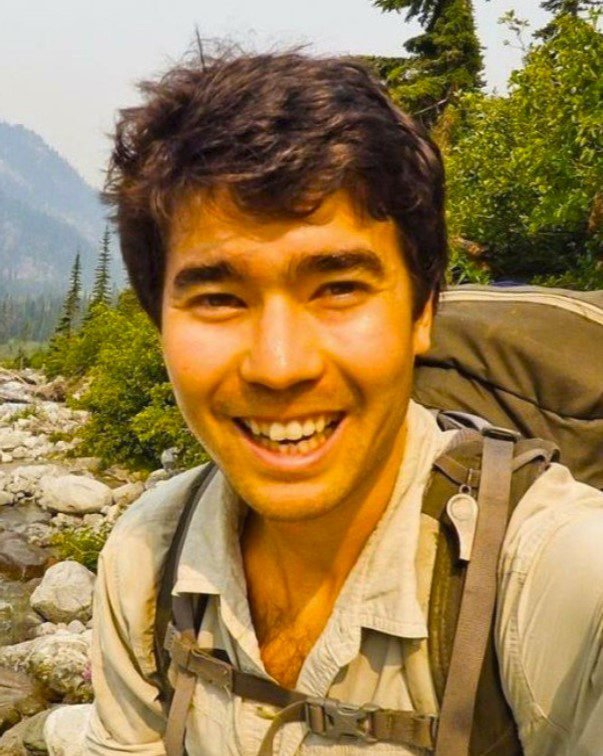 Last month, a 26-year-old man from Vancouver, Washington named John Allen Chau was killed by an indigenous tribe on North Sentinel Island, a small and isolated island in the Indian Sea. According to friends, witnesses, and his own personal writing, Chau made the dangerous journey to talk about Jesus with the world's most reclusive and remote tribe, known as the Sentinelese, and convert them to Christianity. While some evangelical Christians hailed Chau as a martyr after news of his death broke, many others — evangelicals and nonbelievers alike — condemned him as naïve, reckless, arrogant, imperialistic, or all of the above.
What many missed while wrestling with the ethics of Chau's decision, however, was a precise understanding of his likely motivation. Chau was affiliated with a Kansas City-based group called All Nations Family, which believes that missionary work is part of a 2,000-year-old game, the final element necessary to herald the Great Tribulation, the return of the Messiah and, at long last, the Final Judgment.
Far more than the desire to convert a few heathen souls to Christianity, global missionary organizations like All Nations Family, which was founded in 2000 by author and lecturer Floyd McClung, believe they are laying the groundwork for the Second Coming of Christ, ushering in the end of days, when the righteous will ascend to heaven and wicked nations will perish. For Chau, the unreformed souls of the Sentinelese people may have stood between us and the Apocalypse.
In his final letter to his parents, Chau referenced Revelations 7:9-10, which reads:
After this I beheld, and, lo, a great multitude, which no man could number, of all nations, and kindreds, and people, and tongues, stood before the throne, and before the Lamb, clothed with white robes, and palms in their hands; And cried with a loud voice, saying, Salvation to our God which sitteth upon the throne, and unto the Lamb.
….
The eponymous missionary organization states on its website that it wants to "make disciples and train leaders to ignite church planting movements among the neglected people of the earth," and "to see disciple making movements in every people group of the world so that Jesus may be worshipped by every tongue, tribe and nation." All Nations claims to train and support 150 workers in 35 countries, each year training 3,500 people in 35 cities to plant churches among purported "unreached people." Fairly standard stuff, so far. But their website continues: "The Lord wants All Nations to be part of finishing the Great Commission in this generation by igniting church planting movement among the unreached."
This "Great Commission" is traditionally believed to be the final words and instructions of Jesus, when he explained to his disciples what is required before he will return to earth. Though evangelical Christians have for hundreds of years used these verses to justify global missions, ministries, and baptisms, missionary organizations like All Nations want to "finish" the Great Commission "in this generation," without further delay. While evangelicals largely share an eschatological worldview, a gap exists between those who believe Jesus will return suddenly, "like a thief in the night," and those who believe he won't return until the gospel is spread throughout the world, thus preparing the ground for his reign.
….
y planting churches "among the unreached" (an evangelical term to distinguish any ethnic group or community that hasn't yet been introduced to Christianity) these missionaries are willing to violate international laws and risk their own safety to fulfill Jesus's final prophecy. Missionary organizations like All Nations are spurred into action not by social goodwill or love of humankind, in other words, but by the belief that their works will precipitate the apocalypse. (Chau is hardly the first American to be killed doing missionary work; just one month earlier, a missionary named Charles Wesco was shot and killed during a shootout between soldiers and separatists in Cameroon. Further back, five evangelical Christian missionaries who traveled to the Ecuadorian rainforest to contact the isolated Huaorani tribe in 1956 were killed by members of that tribe.)
In their statements of faith, groups like All Nations, Brooklyn-based Christ Covenant Coalition, and Colorado-based Joshua Project declare their allegiance to the evangelical manifesto called the Lausanne Covenant, which was drafted in 1974 at the First International Congress on World Evangelization in Lausanne, Switzerland. Considered to be the foundation of modern global evangelism, the authors and signatories of the 15-point document pledge to spread the gospel throughout the world, "to proclaim it to all mankind and to make disciples of every nation."
The document goes on to declare that Christians should "reject as a proud, self-confident dream the notion that people can ever build a utopia on earth," and that the promise of the Second Coming of Christ is "a further spur to our evangelism, for we remember his words that the gospel must first be preached to all nations."
— Santi Elijah Holley, The Outline, Was the Missionary Killed on a Remote Island trying to End the World?, December 4, 3018
You can read the entire article here.
Previous articles on John David Chau
Who's to Blame for the Brutal Death of Evangelical Missionary John Allen Chau?
Quote of the Day: Did Christian Arrogance Get John Allen Chau Killed?