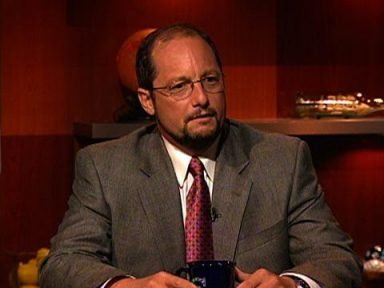 Most people who believe in God-given free will also believe in an afterlife. Presumably, people in the afterlife will still have free will (they won't be robots then either, will they?). And yet there won't be suffering (allegedly) then. Why will people know how to exercise free will in heaven if they can't know how to exercise it on earth?
— Dr. Bart Ehrman, God's Problem: How the Bible Fails to Answer Our Most Important Question — Why We Suffer
In other words, Dr. Ehrman is asking, will there be sin in Heaven? If Christians in Heaven have free will, there exists, then, the possibility that they will sin. And if Christians won't have free will in Heaven due to some sort of divine action, why can't  God do the same now on Earth?  If you want to read an unsatisfying "the Bible says" response to this conundrum, please read this post by  former atheist Erik Manning.
Books by Dr. Bart Ehrman
The Triumph of Christianity: How a Forbidden Religion Swept the World
Misquoting Jesus: The Story Behind Who Changed the Bible and Why
How Jesus Became God : the Exaltation of a Jewish Preacher from Galilee
Jesus Before the Gospels: How the Earliest Christians Remembered, Changed, and Invented Their Stories of the Savior
Jesus, Interrupted: Revealing the Hidden Contradictions in the Bible (And Why We Don't Know About Them)
Did Jesus Exist?: The Historical Argument for Jesus of Nazareth
Forged: Writing in the Name of God–Why the Bible's Authors Are Not Who We Think They Are
God's Problem: How the Bible Fails to Answer Our Most Important Question — Why We Suffer