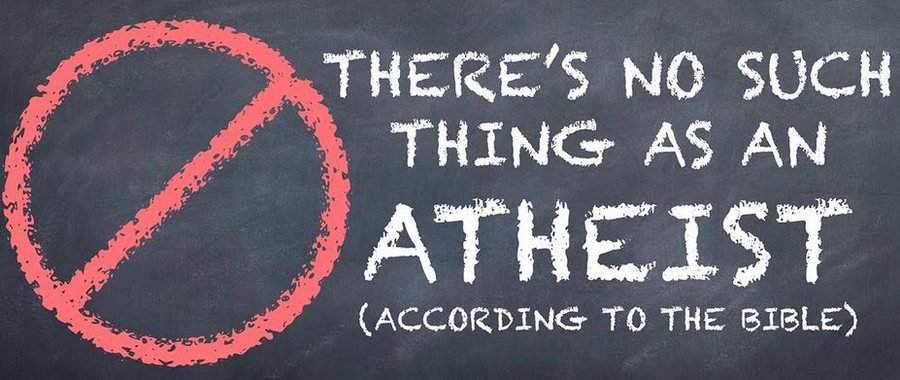 Atheists claim that they don't believe in God. But God, according to the Bible, doesn't believe in atheists.
….
The Bible teaches that there are no atheists; there are only people who suppress the truth about God in their unrighteousness. Romans 1 teaches that people know intuitively and from creation that there is a Creator, but they choose to pretend as though they don't believe.
….
Of course, [Brad] Pitt is just affirming the Bible. Atheism is an act. Deep down, there are no atheists. There are only spiritualists and supernaturalists who reject truth as a means to place themselves as Lord and Savior of their own life.
At least Pitt was honest…atheism is for actors, both amateur and professional. Every person knows intuitively that supernaturality exists.
— Pulpit & Pen, In GQ Interview, Brad Pitt Admits Atheism Is Just an Act, Doesn't Really Exist, September 17, 2019