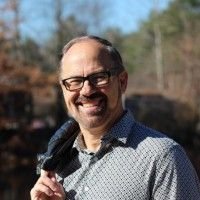 Sports, entertainment, materialism, education…these are your gods America. [You missed booze, sex, and porn.] These are the gods of many within the Church who perhaps have not yet even entered the kingdom. This Coronavirus crisis is exposing these gods. Not just here in America but globally it seems God is shutting these things down. [And the churches that are shutting down? What does that expose? That maybe we are in this together; that no God is coming to rescue us; that we are on our own; that it is up to us to battle the Coronavirus.]
….
Some may disagree, but this crisis is not really God's severe judgment, but actually an act of mercy to prepare us for something more. Something far worse is coming in the not-so-distant future. Right now we need to be purged and cleansed [Use Miralax.] from our idols and positioned for a tumultuous decade that has only just begun.
….
This world is on the verge of the greatest tribulation it has ever faced in its entire history, and God loves us too much to not give us opportunities to turn whole-heartedly to Him. [And when this prediction doesn't happen, I suggest we follow the Bible and stone the false prophet Farias to death. All praise be to Jehovah.] God does not want to allow devastation to come to this earth without granting us a chance to get our hearts right. What makes us think that we are exempt from what the Bible has already foretold. [The Bible is a work of fiction, thus there's nothing for us to be exempt from.] A time of tribulation and then great tribulation is coming. The sky is blackened. Storm clouds are appearing on the horizon. [That means it is going to RAIN, genius.] The worse may not come tomorrow, or next month, or next year, or even in the next few years (although I personally believe we're at the door), but be assured that the storm is coming… one unlike anything most of us have ever seen in our lifetimes. This is not a scare tactic [yes, it is] or gloom and doom hyper-drama [yes, it is], but it is reality [no it's not]. It is what Jesus foretold.
….
Too many people are afraid of a little pandemic that is a light affliction compared to what is coming, but they are not afraid of God Almighty [Why should we fear fictional beings?]. People are afraid of a virus that causes flu-like symptoms [and kills people, lots of people], which has been way overblown by globalist interests and the lying media [Bert, your conspiratorial beliefs are showing.], but they're not afraid of a hell that burns with fire and brimstone [We don't fear Hell because it doesn't exist]. They're afraid the economy might sink, but they're not afraid they'll sink into Satan's damnable abyss, forever lost without God. [I fear a global economic collapse far more than I do sinking into a mythical abyss.]
With every worsening crisis God is telling us that Jesus is coming soon [wrong, again]. With every worldwide calamity, His voice speaks that His coming is near. [Why can't any of us hear it? Speak up Jesus.]
— Bert Farias, Holy Fire Ministries, The Coronavirus Pandemic: Is God Challenging the Modern Gods of Our Day?, March 19, 2020