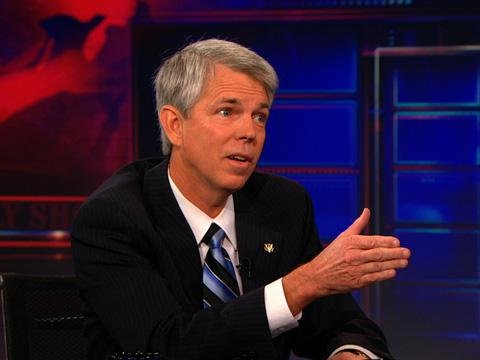 Discredited Christian nationalist "historian" David Barton [is] now asserting that the federal government has no power to respond to the coronavirus pandemic.
"The Constitution puts all health care at the state level; it does not put it at the federal level," Barton said during a recent interview. "So this was not a federal question; it is a state question. In the Constitution, you have 17 what are called enumerated powers. The Constitution says, 'Federal government, here's 17 things you're allowed to do.' And then in the Tenth Amendment, it says if it's not one of those 17 things, it belongs to the states to deal with. Health care was one of those issues." (Thanks to our friends at Right Wing Watch for the video.)
Barton seems unable to grasp that it's not 1820 anymore. The Constitution and federal laws have changed over time, and there's no longer any doubt that the federal government has the power – some would say the duty – to respond in the face of a public health emergency. (The fact that the current administration's response has been hapless doesn't negate that; it just makes it all the more obvious that we need to do a better job next time.)
What are Barton and his pals in the Religious Right up to here? Their main goal is to provide cover for President Donald Trump, their "I-Can't-Believe-It's-Not-Our-Lord-And-Savior" substitute. By pretending it was never Trump's job to spearhead efforts to stop the spread of the virus to begin with, they hope to absolve him of all blame for the spiraling death toll. (Clever, right?) Unfortunately for the nation, their antics have the unpleasant side effect of putting us all in jeopardy.
Lying about the federal government's responsibility in the face of a health crisis isn't the Barton band's only trick. Yesterday, a collection of Religious Right legal groups announced that they are forming a "hotline" pastors can call if they believe their religious freedom rights are being violated. (That is, if they're angry that government agencies have ordered them to remain closed alongside everyone else.) The effort is led by a Barton associate named Rick Green.
— Rob Boston, Americans United for Separation of Church and State, Christian Nationalists Are Spreading Fake News About The Federal Government And Coronavirus, May 14, 2020