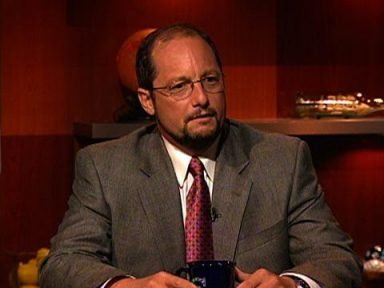 Repost from 2015-2016. Edited, updated, and corrected.
According to one commenter on Dr. Michael Kruger's blog, The Canon Fodder, the reason atheists like Bart Ehrman is because they want to suppress the truth in unrighteousness. Here's what a commenter by the name of Grant had to say:
"Jeff, just to add to your thoughts in this, Bart Ehrman has a ready audience of people who want to hear what he's saying. The world will view him as an authority on the matter, and accept his claims as truth. 1 Timothy 4:3 warns of something similar: "For the time is coming when people will not endure sound teaching, but having itching ears they will accumulate for themselves teachers to suit their own passions."

Ehrman is a teacher who suits the passions of the world: to suppress the truth in unrighteousness (Romans 1:18). Thus, even though someone who refuses to believe the Gospel might spot this hypocrisy of Ehrman's, rebuking moralizing while doing the same himself, they will likely suppress that truth along with the Truth of the Gospel. Because it suits their passions to do so.

So if we ignored him, Bart Ehrman might "go away" in the sense that we don't hear so much from him, but he hasn't really gone anywhere. He wants an adoring audience to validate his unbelief with their attendance to what he teaches as much as they want him to validate their unbelief by him teaching what he does."

"Very good points. Of course, "agnosticism" and "atheism" are just a smoke-screen for their suppression of the Truth in unrighteousness, and it shows in Bart Ehrman's hypocrisy. Basically he wants people to believe him, not the Gospel."
I always love it when Christians tell atheists, agnostics, and humanists the REAL reason they don't believe. Instead of having to do a bit of intellectual heavy lifting, a Christian like Grant can dismiss a whole class of people with one wave of the proof text hand. According to Grant, the reason atheists read Bart Ehrman is because his writing appeals to their fleshly desires. Atheists are unwilling to hear and understand the TRUTH — "truth" meaning the Bible — so they seek out writers who reinforce their beliefs and opinions about God, Jesus, Christianity, and the Bible. Of course, Christians don't do that, right? (that's sarcasm, by the way).
While Grant's argument might have some merit when it comes to someone who never was a Christian, it falls flat on its face when it comes to people such as myself. I spent 50 years in the Christian church, and I was an Evangelical pastor for 25 years. I spent the majority of my life thinking the Bible was divine truth. Yet, here I am at age of sixty-two, an outspoken atheist and humanist. Could it be that the reason I no longer believe is because I intellectually found Evangelical claims about the Bible, God, and Jesus lacking?
Grant is upset because people such as I believe Bart Ehrman and not the gospel. In his mind, if one believes the gospel then everything else falls into place. Because I do not believe the Evangelical good news, that means I am an Ehrman fanboy. My recommendation of Ehrman's books couldn't be because I find them intellectually persuasive, right? Of course not. If I just believed the Bible — well actually if I just believed Grant's interpretation of the Bible — then I would understand that Ehrman wants to be god in place of Jesus.
In other words, atheists, agnostics, and humanists are stupid. They are being led astray by Bart Ehrman, a false prophet. The answer is to have an old-fashioned Bart Ehrman book burning. Then we can return to reading and believing the only book that matters: the B-i-b-l-e. What's funny, at least to me, is that Evangelical zealots such as Grant have shelves full of books that reinforce their beliefs and worldview. If the Bible is all an atheist needs to read, why do Evangelicals read so many books that purport to tell them what the Bible teaches? If the King James Version was good enough for the Apostle Paul and good enough for Bruce, shouldn't it be good enough for Grant?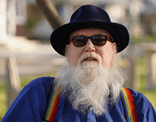 Bruce Gerencser, 64, lives in rural Northwest Ohio with his wife of 43 years. He and his wife have six grown children and thirteen grandchildren. Bruce pastored Evangelical churches for twenty-five years in Ohio, Texas, and Michigan. Bruce left the ministry in 2005, and in 2008 he left Christianity. Bruce is now a humanist and an atheist.
You can email Bruce via the Contact Form.
Your comments are welcome and appreciated. All first-time comments are moderated. Please read the commenting rules before commenting.