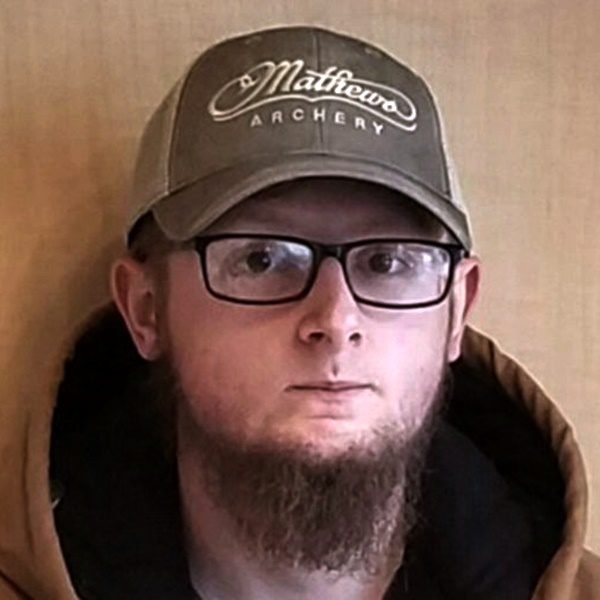 Robert Aaron Long, 21, of Woodstock, Georgia, stands accused of a string of Asian massage parlor shootings that left eight people dead. Long, a devout Southern Baptist who frequented massage parlors, felt guilty over his "sin" and decided to atone for his sins by murdering eight people.
Long attended Crabapple First Baptist Church, a Fundamentalist Southern Baptist congregation in Alpharetta, Georgia. The church has made its website and social media accounts private. Last Sunday, First Baptist's pastor, Jerry Dockery, had this to say in his sermon:
We've had, what, 45 presidents in our brief history as a nation? How many other kings around the world? How many other rulers have sat upon thrones, claiming to be in charge? The King is coming again.

When Christ returns, he will wage war against those who have rejected his name.

There is one word devoted to their demise. Swept away! Banished! Judged. They have no power before God. Satan himself is bound and released and then bound again and banished. That great dragon deceiver — just that quickly — God throws him into an eternal torment. And then we read where everyone — everyone that rejects Christ — will join Satan, the Beast and the false prophet in hell.
This sermon has since been deleted. I wonder why?
First Baptist is a member of Founders Ministries — a Calvinistic group dedicated to reclaiming the Southern Baptist Convention (SBC) for the glory of John Calvin's God and five-point Calvinism.
According to Ryan Burton King, a Calvinistic pastor, Long is a:
guy who was very active in his Baptist church. He prayed a prayer and was baptised at 8 but later confessed that he had been a false convert, who was now truly regenerate. He was baptised in 2018 and his testimony circulated online.
Most news media sites have focused on the victims' race, treating these murders as a racially motivated hate crime. Long has already disputed that claim, but that narrative continues to drive discussions about his crimes. I want to posit a different motivation for Long's murderous rampage: Evangelical teaching on sexuality.
Long frequented massage parlors, I assume even after he really, really, really got saved. Getting re-saved is common in churches with Calvinistic leanings, especially Southern Baptist and Independent Fundamentalist Baptist (IFB) congregations. People who walk the aisle, pray a prayer, and are pronounced born again, often have second born again experiences later in life after hearing the TRUE gospel of sovereign grace. I recently read a book about a Sovereign Grace congregation in Texas (which I pastored for a time in 1994) that detailed some of its members' conversion stories. Almost to the man (and women), the members testified that they had made false professions of faith, and upon hearing the TRUE gospel, they repented of their sins, and Jesus saved them. This happens so often in Calvinistic churches that I think it is fair for me to conclude that this is the norm.
Despite Long's latest conversion experience, he still struggled with what new reports are calling "sex addiction." While I know nothing about Crabapple First Baptist Church and its pastor, I think I can safely assume that Pastor Dockery preached the gospel of sexual purity; that he preached against fornication, adultery, homosexuality, premarital sex, masturbation, and pornography. As many Evangelical teens and men do, Long struggled with staying on the straight and narrow sexually. Instead of being taught to embrace and own his sexuality, Long likely heard guilt- and fear-inducing sermons about how the thrice-holy God viewed sexual "sins." While I am in no way justifying what Long did, I can envision how overwhelming guilt drove him to massacre those he believed were the locus of his sin problem. Long planned to murder more sex workers, but fortunately, he was stopped before he could. Imagine how great a blood atonement he planned to make to Jesus to expiate his sexual sins.
Evangelical church leaders are falling all over themselves to "explain" Long's heinous behavior. I wonder if they will take a long, hard look in the mirror and see that their "Biblical" teachings and preaching are the problem? Evangelicals will distance themselves from Long, deconstructing his life, and even saying that he was never a REAL Christian. However, the evidence suggests that Long was a Jesus-loving man who took his faith seriously. A man who attended high school with Long had this to say about him:
He was very innocent seeming and wouldn't even cuss. He was sorta nerdy and didn't seem violent from what I remember. He was a hunter and his father was a youth minister or pastor. He was big into religion.
Let me conclude this post with Long's own words about his life:
"As many of you may remember, when I was 8 years old I thought I was becoming a Christian, and got baptized during that time. And I remember a lot of the reason for that is a lot of my friends in my Sunday school class were doing that.

And after that time, there wasn't any fruit from the root that is our salvation.

[Long goes on to say that when he was in seventh grade he attended a youth group and a speaker was discussing the biblical story of the prodigal son.]

"The son goes off and squanders all that he has and lives completely for himself and then, when he finds he's wanting to eat pig food, he realized there's something wrong and he goes back to his father and his father runs back to him and embraces him. And by the grace of God I was able to draw the connection there and realize this is a story between what happened with me and God. I ran away living completely for myself, and he still wants me, and so that's when I was saved."
There's little doubt that Long was a born-again Christian, that he truly loved Jesus. There is also little doubt that he had problems with his sexuality, and this led to the deaths of eight innocent people. While race and misogyny played a part, they were secondary to his religious beliefs.
Bruce Gerencser, 66, lives in rural Northwest Ohio with his wife of 45 years. He and his wife have six grown children and thirteen grandchildren. Bruce pastored Evangelical churches for twenty-five years in Ohio, Texas, and Michigan. Bruce left the ministry in 2005, and in 2008 he left Christianity. Bruce is now a humanist and an atheist.
Connect with me on social media:
Your comments are welcome and appreciated. All first-time comments are moderated. Please read the commenting rules before commenting.
You can email Bruce via the Contact Form.