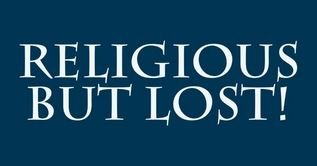 Repost from 2015-2016. Edited, updated, and corrected.
I have been told countless times that the reason I am an atheist today is that I never met the R-E-A-L Jesus or that I was religious, but lost. Several years ago, a man by the name of Ralph Ugarte left a comment in which he let me know that I had met a false Jesus. Filled with pride, as a pastor, I was all about self and good works. On most days — pardon what comes next — I want to tell Fundamentalist zealots such as Ugarte to go fuck themselves with a stick wrapped in barbed wire. Not today. What follows is Ugarte's comment. By the way, Ugarte came to this site via a search for Tim Conway, pastor of Grace Community Church in San Antonio, Texas. This explains his mention of Pat Horner, the man with whom I had a falling out while he and I co-pastored Community Baptist Church in Elmendorf, Texas. Conway was a member of Community during my tenure there. (Please read the series I am a Publican and a Heathen.) All told, Ugarte read the aforementioned series, Dear Family, Friends, and Former Parishioners, Why I Hate Jesus, and the ABOUT page.
Ugarte wrote:
Hello Mr. Bruce, I have a big problem with a lot of things that you're saying. I've read your series of "I am a Publican and a Heathen" and I understand the problems and controversy you may have had with Pat Horner and some other leaders of the church. What I don't understand is, what does any of this have to do with Jesus and God?

I also don't want to place judgement on you, but you kind of placed it on yourself from the things you say, e.g., "RELIGION, in particular Baptist Evangelical and Fundamentalist religion, has been the essence of my life", "My being is so intertwined with RELIGION", "I spent most of my adult life pastoring churches, preaching, and being involved in RELIGIOUS work", "To say that the CHURCH was my life would be an understatement", "As I have come to see, the CHURCH was actually my MISTRESS, and my adulterous affair with her…".

The funny thing is, you never mentioned you did these things for Jesus, which kind of completes the puzzle, in that you were just RELIGIOUS. You made the CHURCH and your religious practice your GOD. While in your so-called church, you did the same things and are no different than what you hated in Pat Horner, PRIDEFULNESS. How? Well here's an example "Fact is, I have studied the Bible and read far more books than many of you. What, do you really think you are going to show me that will be so powerful and unknown that it will cause me to return to the religion and politics of my past?" Religion and politics? Is that what Jesus is to you, some religion? Well, here's some true facts from me. I am not writing you some powerful unknown message. You know the message already, but the truth is that it was never in your heart. You kept it stuck somewhere in your head where your pride layed [sic] and you exalted yourself because you had the opportunity to teach and preach to others. Truth is, the real church was not in San Antonio, Texas as you believed. It is every where within the true servants of Christ throughout the world. Truth is, everyone in that Community was not saved, and those who were, are the true body of Christ. The simplest messages that you should have known and taken to heart years ago got lost somewhere in your religious pride. You became the Pharisees. Then when your local church no longer wanted you, you dump Jesus with it. Please tell me where that decision came from. Where in the bible does it say that the church is above Jesus? You know the scriptures. You've read the books. Jesus is the head of the church. So why would you glorify and have an adultress [sic] relationship with the church? How did the church become more important than Jesus? And how could you let that happened?

And yeh, maybe you're right, "The church robbed me of so much of my life." Yes, I believed that local church may have done you an injustice by allowing you to preach and teach without confirming your heart and desires to do so were for God alone, but it was also your fault because you fell in love with it. You fell in love with the glory of preaching and being a leader.

The truth is, I was you. I also was a member of a church where I got into arguments with the leaders, but not for the same reason that you did. The church I attended was also full of pride and did not recognize that they were missing the heart of Jesus. I spoke of these things and I was threaten to be excommunicated from the church because they felt I was insulting them and causing divisions. So I decided to leave on my own. And what did I do, I also dumped Jesus with it.

Now years later, I realized that I was wrong. I realized that there is no perfect church in this world. There is no church where everyone within the organized church is truly saved and walks with God 24 hrs a day. That doesn't exist. So what am I to do.

I now walk with God regardless of what any church says or believes. If I want to know the truth, then I find it myself within the bible or by talking to God. I do attend a local church now, and yes, they are not perfect in their doctrines. Yes, members fall and may still be in bondage and may not be saved with their eyes opened. Yes, all who attend do not fully serve God and carry their cross. But then maybe that's why I am there, to help others. Not as a so-called leader within the church. Not as a pastor. But as an example of what Christ is. That is how I serve the church of Jesus. I do it for him because he did it for me.

So what's your excuse now?
The reason I typically no longer answer comments and emails such as this one is that I am tired of explaining myself. No matter what I tell Ugarte, his mind has made up — I was not what I claimed to be. When people won't allow you to tell your story on your own terms and accept what you say at face value, it is a waste of time trying to convince them that they are wrong. That said, I do think such comments and emails are helpful in showing doubting and questioning Evangelicals the true nature of Fundamentalist Christianity. While I am sure Ugarte thought he was setting me straight, what he has really done is remind people why they are glad they are no longer Christians. Letters and comments such as his help make new atheists, and for that I am grateful.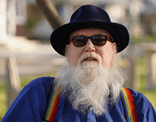 Bruce Gerencser, 64, lives in rural Northwest Ohio with his wife of 43 years. He and his wife have six grown children and thirteen grandchildren. Bruce pastored Evangelical churches for twenty-five years in Ohio, Texas, and Michigan. Bruce left the ministry in 2005, and in 2008 he left Christianity. Bruce is now a humanist and an atheist.
You can contact Bruce via email, Facebook, Twitter, or YouTube.
Your comments are welcome and appreciated. All first-time comments are moderated. Please read the commenting rules before commenting.