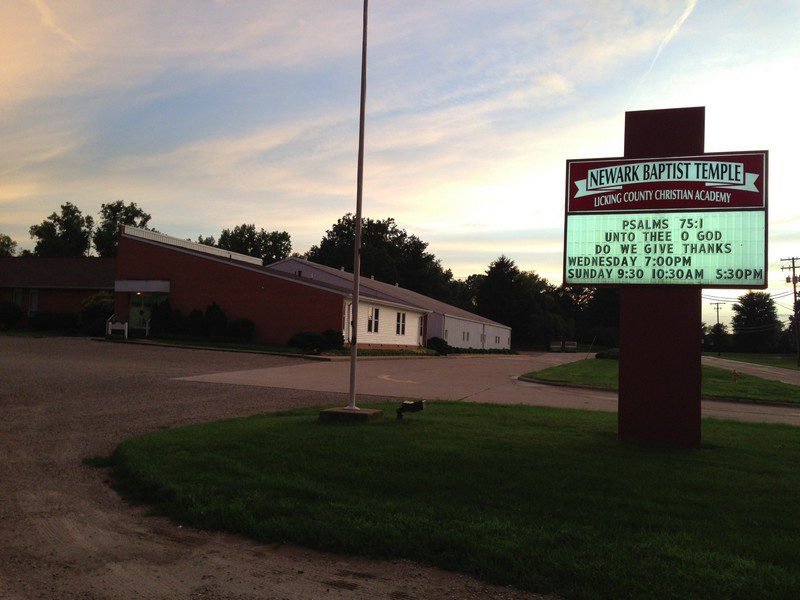 Over the past fifteen months, I have written several posts about how the Newark Baptist Temple and its pastor Mark Falls has ignored the Coronavirus, allowed COVID-19 to repeatedly spread through the congregation, leading to infections, hospitalizations, and deaths. (Please see IFB Pastor Mark Falls Tries to Use Bible Verses to Guilt People into Attending Church during Coronavirus Pandemic, No Need to Wear a Face Mask: When it's My Time to Die, I'm Ready to Go, and An IFB Funeral: Fundamentalist Christianity Poisons Everything.) Pastor Falls refuses to demand church members wear masks and practice social distancing. While family members swear on a stack of Bearing Precious Seed Leather Bound King James Version Bibles that Pastor Falls takes the virus seriously, video evidence suggests otherwise. Sure, Falls wears a mask (he and his family were infected last year), as do other church members, but by and large, the congregation continues to have unprotected sex with COVID-19. As of today, more than a dozen people have currently tested positive for COVID-19, including Polly's eighty-five-year-old mother. (Please see My Wife's Mother Has COVID-19 and Her IFB Church is to Blame and Bruce, How Do You Know Your Wife's Mom Was Infected with COVID-19 at Church?)
On Sunday evenings, Pastor Falls leads the congregation in prayer for people who are sick and dying. The sheer number of people who attend the church and have COVID-19 is astounding. In any other setting, the Ohio Department of Health would step in and shut down the Baptist Temple. Unfortunately, thanks to Governor Mike DeWine's ignorant and foolish interpretation of the first amendment and the application of the separation of church and state, churches are exempt from state and county health mandates. As a result, Falls, a hardcore Independent Fundamentalist Baptist and Ayn Rand Libertarian has refused to cancel church services, or demand congregants wear masks and practice social distancing (let alone refusing to encourage church members to get vaccinated).
On Sunday, May 2, 2021, speaking of the super spreader event occurring at 81 Lickingview Drive, Pastor Falls said:
Pray, and please consider others, please consider others. I'm not telling you how you need to do that, but be mindful of someone who might not fare as well as you do.
Polly's Mom is home, under quarantine for eight days. Last Sunday evening, Pastor Falls asked the congregation to lift Polly's mom up in prayer. Here's what he had to say:
Bonnie Shope [Polly's Mom] had a heart attack this week, and she had no symptoms of COVID, but when they tested her at the hospital, they found out she had COVID. So, she is at home recovering. You know Bonnie. Miss Nine Lives. She doesn't even have a cat, but she seems to have nine lives. But, she is at home recovering. Just pray that she will not have any complications with COVID.
You can listen to the prayer requests here, starting at the 8:33 mark:
There's so much I could say right now, but I want to focus on one thing: the notion that Polly's mother has nine lives. Mom doesn't have nine lives — no one does. Mom has one life, twill soon be past, and only what's done for Christ will last, scratch that drivel, and then she will be dead. That's why Pastor Falls is morally obligated to do everything he can to make sure church members are safe. Sure, Mom is culpable too. She has a duty to act responsibly, to act in her own best interest. Instead, she thinks Jesus is going to protect her, and that she won't die one moment before the date and time God has appointed for her death (Hebrews 9:27). As a result, fatalism drives much of her life (and Evangelicalism, at its core, is fatalistic).
I know that nothing I write will change what is happening at the Newark Baptist Temple. Mom has already violated the quarantine rules, and come a week or two, she will be right back in church praising Jesus (and the powerful prayers of the saints) for her victory over COVID-19. All Polly and I can do is weep. And scream . . .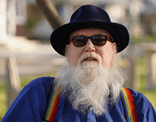 Bruce Gerencser, 64, lives in rural Northwest Ohio with his wife of 43 years. He and his wife have six grown children and thirteen grandchildren. Bruce pastored Evangelical churches for twenty-five years in Ohio, Texas, and Michigan. Bruce left the ministry in 2005, and in 2008 he left Christianity. Bruce is now a humanist and an atheist.
You can contact Bruce via email, Facebook, Twitter, or YouTube.
Your comments are welcome and appreciated. All first-time comments are moderated. Please read the commenting rules before commenting.