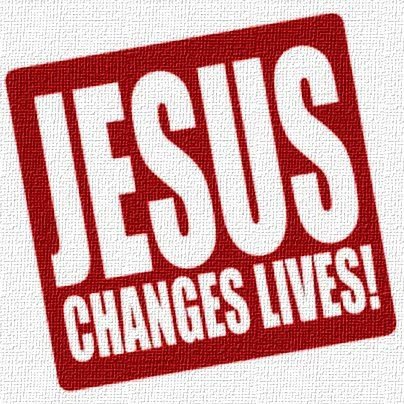 Jesus has the power to change lives. At one time, Jesus wrought change in my life, as he has for millions of American Evangelical Christians. Having spent fifty years in the Christian church, and twenty-five years pastoring Evangelical churches, I witnessed first-hand the mighty power of the life-changing Jesus. I know of alcoholics, drug addicts, prostitutes, murderers, and thieves who are now exemplary citizens due to Jesus and his ability to change and transform lives. I know of a family member who, thanks to Jesus, is now out of jail and no longer on drugs. This family member was baptized and he is now a faithful church member. If "knowing" Jesus causes him to stay off drugs, all praise, and glory, to the mythical powers of the son of God.
Those of us who were once card-carrying members of Club Jesus® know firsthand the transformative powers of Jesus. While we are now atheists and agnostics, we cannot deny the fact that religion does have the power to transform substance abusers and criminals into model citizens. Wait a minute, Bruce. I thought atheists deny the existence of the Christian God! Correct. Here's the thing that most atheists and Evangelicals fail to understand: the transformative powers of Jesus have nothing to do with whether Jesus is who Evangelicals and the Bible claim he is. Myths and stories can and do have great power to effect change. Politicians and preachers alike understand this, using myths and stories to bring about political, religious, social, and personal change.
American history is littered with stories about how sermons from a mythical book about a mythical God and his mythical son, Jesus, produced great change. That this change was brought about by belief in a mythical deity is immaterial. All that is required is that people believe the myth is true. This is why the mythical Jesus and his miracle-working supernatural power is still a powerful force in America. Substance abusers go to church, hear about the wonder-working power of Jesus, make a decision to turn their lives over to him, and their lives are transformed. While many "saved" substance abusers will return to their addictions, some do find lasting deliverance from their demons.
How then, should atheists respond to such stories? Perhaps we need to determine what is more important: destroying the myths or seeing lives put back on the right track. Take Alcoholics Anonymous (AA), a program devoted to helping substance abusers get clean. AA's appeal to a "higher power" drives many atheists nuts. Pointing to AA's group and accountability dynamics, atheists rightly say that a "higher power" has nothing to with substance abusers kicking their habits. Fine, but participants "believe" God is helping them to work the program, to take another step forward in their continued sobriety. Are programs such as AA a crutch? Sure, but all of us, now and then, need crutches to helps us walk.
Should we ridicule and demean those who find help and support from religiously oriented institutions and programs? Isn't the ultimate goal the betterment of society? Yes, I wish people could find help without getting entangled in the mind-numbing web of Evangelical Christianity. I wish my family member and others like him could find help for their addictions without having to turn to Jesus and his emissaries on earth. But wishing changes nothing. Christianity still gives life, purpose, and meaning to a majority of Americans, and atheists such as I need to accept this. Until secularists, humanists, and non-Evangelical Christians can provide comprehensive help to people struggling with addictions, addicts have little choice but to turn to religiously oriented programs. It matters not whether Jesus is who Christians claim he is. Addicts want and need help, and Jesus is ready and waiting to help them. If non-Christians want things to be different, then we must be willing to invest our time and money in developing "ministries" to help those in need. While good work is being done on this front, we are likely several lifetimes away from the day when the miracle-working Jesus is returned to his grave.
The family member I mentioned earlier? I hope that he finds Jesus to be the addiction counselor that sticks closer to him than a brother. All that matters to me is that he finds mental and physical deliverance from methamphetamine. He has been down the Jesus path before, having made numerous professions of faith and rededications at the family church, the Newark Baptist Temple. None of these previous attempts worked, and in time he found himself back in the gutter, homeless, or in jail, losing countless jobs and destroying his relationships with family members in the process. I know that if he continues on this path, it will only lead to continued misery and heartache, and likely result in incarceration and early death. If Jesus can help him break free of his addictions and turn him into a productive citizen, count me as one atheist who will say AMEN.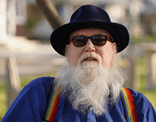 Bruce Gerencser, 65, lives in rural Northwest Ohio with his wife of 44 years. He and his wife have six grown children and thirteen grandchildren. Bruce pastored Evangelical churches for twenty-five years in Ohio, Texas, and Michigan. Bruce left the ministry in 2005, and in 2008 he left Christianity. Bruce is now a humanist and an atheist.
Connect with me on social media:
You can email Bruce via the Contact Form.
Your comments are welcome and appreciated. All first-time comments are moderated. Please read the commenting rules before commenting.