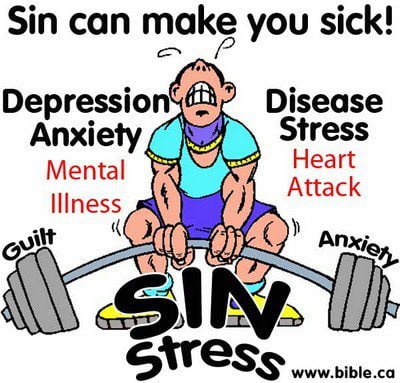 Polly's father, who died two years ago, was always a hard worker, often able to work circles around men half his age. He and I got along well because we both had that workaholic drive, the need to constantly be busy and get things done. However, at the age of sixty-five, Dad was in an industrial accident that injured his back and required immediate surgery. He never walked straight again.
Soon, pain became an ever-present reality for him. Dad, having been taught that taking narcotics could lead to addiction, refused to take anything more than Tylenol or aspirin. Later in life, Naproxen was added to the mix, as was Darvocet, a drug that was later removed from the market due to serious side effects. Dad would do his best to only take what he thought he needed, often only taking half a pill or going without taking anything for several days. No matter how often I reminded him that it would be better if he took the drugs regularly and on schedule, he continued to endure the pain rather than take the drugs as the doctor ordered. Dad's doctor eventually gave him a prescription for Tramadol, and later prescribed Oxycontin. Finally, I thought, Dad will find some relief for his pain and suffering. Sadly, that was not to be.
You see, Dad was afraid of becoming addicted. I tried to explain to him the difference between addiction and dependence, but I don't think heard me. Having been a narcotic user for seventeen years, I know that I am physically dependent; I'm not an addict. I take the drugs as prescribed. I wish that Dad had seen that being dependent is no big deal, and that regularly taking Oxycontin would have reduced his pain and improved his quality of life. Unfortunately, thinking drug dependence is a sin kept Dad from getting the full benefit of the drug.
This is a perfect example of how Fundamentalist prohibitions cause unneeded suffering and pain. From preaching that says addiction (dependence) is a sin to viewing pain and suffering as some sort of test from God, many Fundamentalists eschew drugs and treatments that would likely improve their quality of life. Better to suffer for Jesus, the thought goes, than to become dependent on narcotics. In just a little while, Jesus is coming again . . .so endure until you see your Savior's smiling face.
I pastored numerous people over the years who thought taking pain medications was a sign of weakness or lack of dependence on God. I watched one man horrifically suffer from bowel cancer, unwilling to take drugs for the pain. I've come to see that this is the Evangelical version of Catholic self-flagellation.
As an atheist, I am deeply troubled by this kind of thinking. Since I think this life is the only one we have, we should do all we can to eliminate not only our own pain and suffering, but that of others. Since there is no Heaven and no reward in the sweet by and by, why needlessly suffer? Better to become dependent on narcotics and have some sort of pain relief and improved quality of life than to go through life suffering, only to die in the end. While I certainly think having a chronic illness and living with unrelenting pain has made me more compassionate, I don't wish such a life on anyone, especially those I love.
How about you? Were you taught that taking narcotics and becoming dependent on them was a sin? Please share your story in the comment section.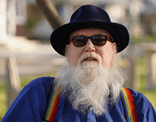 Bruce Gerencser, 65, lives in rural Northwest Ohio with his wife of 44 years. He and his wife have six grown children and thirteen grandchildren. Bruce pastored Evangelical churches for twenty-five years in Ohio, Texas, and Michigan. Bruce left the ministry in 2005, and in 2008 he left Christianity. Bruce is now a humanist and an atheist.
Connect with me on social media:
You can email Bruce via the Contact Form.
Your comments are welcome and appreciated. All first-time comments are moderated. Please read the commenting rules before commenting.