Repost from 2015-2016. Edited, updated, and corrected.
No matter how many times I tell people that I am not a Christian, I have no interest in Christianity, and there is a less-than-zero chance that I will return to Christianity, some Evangelicals remain convinced that I am either a backslidden Christian or I harbor deep in my heart of hearts (wherever the hell that is) the desire to return to Christianity. Dealing with such people remains one of my biggest frustrations, mainly because they refuse to hear what I am saying and accept the telling of my story at face value.
Several years ago, one Evangelical man said that he just knew that I was still a Christian because I capitalized the words God and Bible in my writing. Other Evangelicals read my writing and see in it a man who still wants to believe in God and reclaim his faith. For the life of me, I can't figure out what they think they see. I told one man that he misunderstood how and why I write. My use of Evangelical verbiage and argumentation often leads people to think I am still a Christian, when, in fact, all I am doing is using language that readers, both current and former Evangelicals, are familiar with. I have found that this approach is quite effective in reaching Evangelicals where they are. My use of common Evangelical words reflects not only my long, deep immersion in that culture, but also my desire to engage Evangelicals on their own turf. The fact that I mention particular Evangelical beliefs should not be construed by anyone as me wanting to return to Christianity. I don't.
Some Evangelicals take a psychotherapy approach, divining from my writing that I have some sort of deeply hidden desire to still be a Christian. I know that many Evangelicals think they have the "supernatural" gift of discernment, but I am here to tell them, as I once heard an old-time preacher say, that their discerner is broke. When I mention that I can understand how someone might come to believe a deistic sort of God created the universe, Evangelicals read into it that I have some sort of longing to believe in God. I don't. All I am saying is that I understand how someone might come to a different conclusion from mine.
I am not sure what more I can do to help Evangelicals understand that I am the proverbial horse who has left the barn — I ain't coming back. Perhaps I concern myself too much with obtuse Evangelicals who refuse to accept things as they are. I get it. Bruce Gerencser returning to the fold would be a big story, and the Christians involved in my reclamation would be rewarded and praised for bringing such a hard case back to God. However, this is never going to happen. Even if I were inclined to reconsider some sort of religious belief, it most certainly would not be Evangelical Christianity. That ship sailed and fell off the end of the earth. Once free of the cult, why would I ever want to return?
When Christians share their conversion stories, I accept what they say at face value. I don't believe, for a moment, that a God "saved" them or that they were "sinners" in need of "saving," but I do accept that their stories are, to them, real and meaningful. I am not an atheist evangelist out to convert Evangelicals to atheism. In the thirteen years since I deconverted, I have, not one time, attempted to turn a Christian into an atheist. I have, however, engaged and talked with hundreds of Evangelicals who have questions and doubts about Christianity. I try to give them the facts their pastors often hide from them out of fear that, if they told the truth about the Bible, the pews would empty overnight. When asked, I share my story, much like Christians do during testimony time at their church. I am just one man with a story to tell. That my story resonates with thousands of people is not my fault. Perhaps Evangelical church leaders should take a close look at their beliefs and practices and how these things are causing people to abandon their churches, and, in many cases, their faith.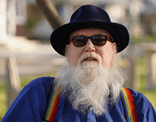 Bruce Gerencser, 64, lives in rural Northwest Ohio with his wife of 43 years. He and his wife have six grown children and thirteen grandchildren. Bruce pastored Evangelical churches for twenty-five years in Ohio, Texas, and Michigan. Bruce left the ministry in 2005, and in 2008 he left Christianity. Bruce is now a humanist and an atheist.
You can contact Bruce via email, Facebook, Twitter, or YouTube.
Your comments are welcome and appreciated. All first-time comments are moderated. Please read the commenting rules before commenting.