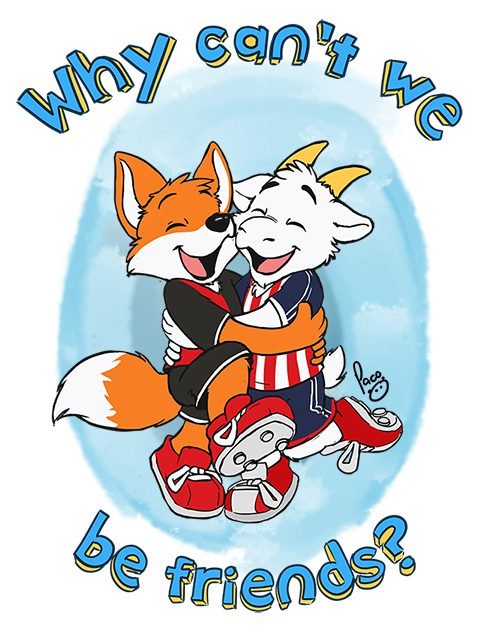 Recently, Rusty George, pastor of Real Life Church in Valencia, California, wrote a blog post (republished on Charisma News) detailing five things people can do when they want to invite someone to church. His post can also be titled "How to Harass and Stalk Your Non-Christian Neighbors in Five Easy Steps."
Just for Heaven of it, I thought I would briefly respond to George's post. My response is indented and italicized.
1. Begin with prayer.
I don't mean pray as you are walking up to ask them to come to Easter service. I mean pray for that person every single day. Pray for their health; pray for their job; pray for their marriage; and eventually, you'll wonder how you can pray with even more specificity for them.
This will lead to a great conversation of "Hey, anything I can be praying about for you?" I find that people are very open to this. Then do it; pray for them, and ask them how it's going in a few weeks.
If all Christians do is privately pray for unbelievers, I would have no objection. Have at it. Pray to the ceiling God to your heart's content. However, George encourages Evangelicals to ask people what their "needs" are. Remember, Evangelical zealots almost always have ulterior motives. In this case, the motive is to get people to attend your church. More asses in the seats = more money in the offering plate.

Imagine how much different this suggestion might sound if George had said to ask people about their needs and then do everything in your power to meet that need. Instead, George told Christians to literally do the least they could do: pray.
2. Listen to them.
When they talk, don't just wait to speak. Listen. When they post, don't just react. Listen.
Why are they saying this? What is going on in their life? What might God be up to that you can join Him in.
Again, if Evangelicals just engaged in non-religious, friendly talk with people, who am I to object? However, there is an ulterior motive lurking behind their banner: attending their church. They are no different from a door-to-door salesman talking you up, looking for an opening to plug their product.
3. Eat with them.
Invite them to dinner before you ever invite them to church. Listen to them. Find out about their lives. Don't see them as a project, but as a person. They have hopes and dreams. They have hurts and hang ups. They want their kids to be safe and successful. Just like you.
Find commonality in that before you ask about their soul.
Must I say it again? George is encouraging Christians to feign friendship (you know that cheap, shallow, fake friendship I talk about), hoping that their defenses will be lowered and they will be more amenable to being invited to church. The goal is getting the person inside the four walls of the church so the pastor can preach at him and hopefully getting the mark to pray the sinner's prayer.
4. Serve them.
Now that you know them, find a way to serve them. It might be taking them dinner. It might be helping them get trash out to the corner or their dumpsters back to the house. It might be dropping donuts off at their door.
Just be the kind of neighbor you'd like to have.
I want a neighbor who doesn't see me as a means to an end. I want a neighbor to buy me donuts without expecting anything in return. How about just being a good person, no strings attached?
5. Share your story.
When a big event at your church comes up, or when they ask about your weekend plans, or when they might even ask why you are so kind, share your story about church. Not what they should think, believe or do. Instead, share how church has helped you, how this service is always fun for your family or how following Jesus has changed your life.
No one can argue with your story, so share it.
In other words, use your story as a means to an end. Not so your neighbor can know more about you. Is there anything more fake than someone sharing their life's story with you, knowing that their goal is get something from you? (Please see Evangelical Zealot Tries to Evangelize Us with a Picture of Bloody Jesus.)

If George really believes that "no one can argue with your story," he really needs to get out more. George wrongly thinks that subjective personal testimonies cannot be criticized. They can, and they should be. Why should I accept an Evangelical Christian's personal testimony as true? Do George and others like him accept my story at face value? Of course not. When people tell us things that can be objectively examined, they can't expect us to just take their word for it. I can accept that they believe what they are saying is true, but that doesn't make it true. Granted, I rarely dissect the personal testimonies of Evangelicals. If someone says "I am a Christian," I accept their profession of faith at face value. However, when they begin to use their testimony as to tool to evangelize me or lure me to church, I will likely object and pick apart their claims.
Notice that in that whole list, we haven't even mentioned inviting that person to church. But when you do, remember these things:
— Most people don't even know a Christian, so be a kind one.
Really, Rusty, really? Most people don't even know a Christian? What data do you have that suggests that most people have never met a Christian? The majority of Americans are Christians. Eighty percent of your tribe voted for Donald Trump in 2016 and 2020. Trust me when I say, we ALL know a Christian — lots of them.
— Most people don't know where to go to church, what to wear, if they need to pass an entrance exam … So invite them to watch online first. Share a recent service with them, and ask them what they thought about it.
Again, in what world is the good pastor living? We live in a CHRISTIAN nation. There are CHRISTIAN churches on virtually every street corner in America. Here in rural northwest Ohio, there are hundreds and hundreds of CHRISTIAN churches — many of which are Evangelical.
— Most people are just waiting for an invitation, so just ask! And if they don't come, no worries. One day they will, and they'll thank you for being so patient with them.
No, really they are not. Evangelicalism is in numerical decline. The number of NONES, atheists, and agnostics continues to climb. We are not sitting around just waiting for a Christian zealot to show up on our doorstep or on our Facebook wall to invite us to church.

"One day we will come"? Sure, buddy, keep telling yourself that. George is not stupid. He knows that most church growth comes from transfers, and not conversions. Churches are seeing fewer and fewer converts, fewer and fewer baptisms. Their numerical growth comes from megachurches pillaging smaller churches or Christians leaving one church/sect to join another.
George is peddling what is commonly called "friendship evangelism." I have written extensively on this subject: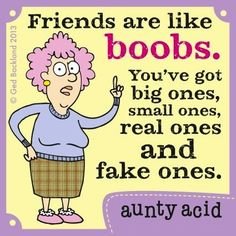 Sadly, George is encouraging Evangelicals to be fake "boobs."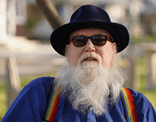 Bruce Gerencser, 65, lives in rural Northwest Ohio with his wife of 44 years. He and his wife have six grown children and thirteen grandchildren. Bruce pastored Evangelical churches for twenty-five years in Ohio, Texas, and Michigan. Bruce left the ministry in 2005, and in 2008 he left Christianity. Bruce is now a humanist and an atheist.
Connect with me on social media:
You can email Bruce via the Contact Form.
Your comments are welcome and appreciated. All first-time comments are moderated. Please read the commenting rules before commenting.