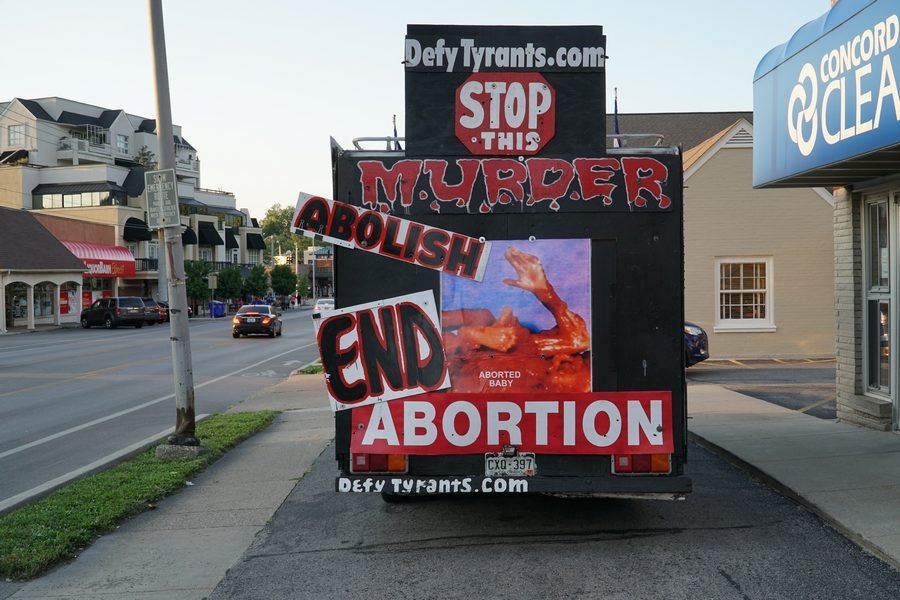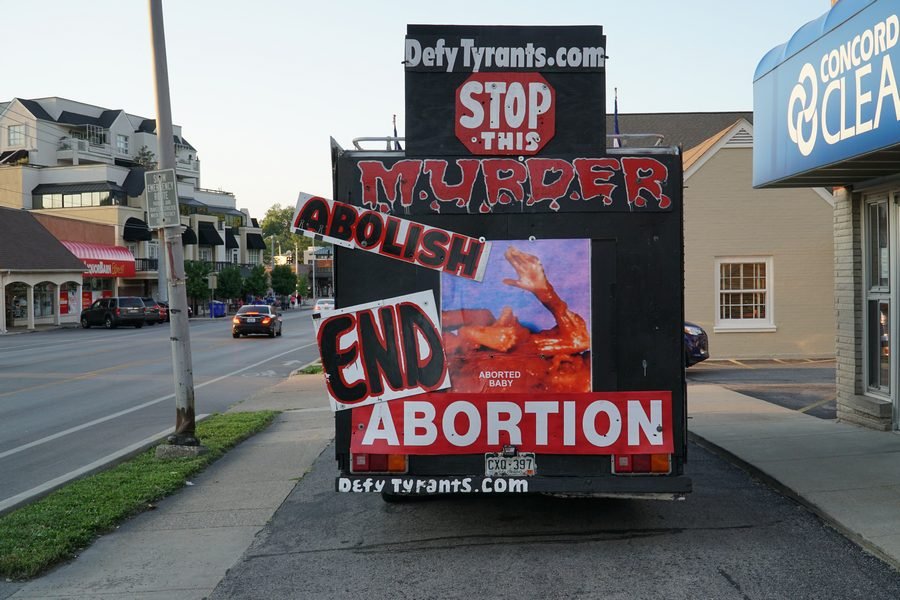 In 2017, U.S. Magistrate Judge Susan Russ Walker struck down an Alabama law that "enabled judges to put minors seeking abortions through a trial-like proceeding in which the fetus could get a lawyer and prosecutors could object to the pregnant girl's wishes." (CBS News)
Alabama legislators in 2014 changed the state's process for girls who can't or won't get their parents' permission for an abortion to obtain permission from a court instead. The new law empowered the judge to appoint a guardian ad litem "for the interests of the unborn child" and invited the local district attorney to call witnesses and question the girl to determine whether she's mature enough to decide.

U.S. Magistrate Judge Susan Russ Walker sided Friday with the American Civil Liberties Union of Alabama, writing that the law unconstitutionally and impermissibly imposes "an undue burden on a minor in Alabama who seeks an abortion through a judicial bypass," and violates the girl's privacy rights by enabling a prosecutor to call witnesses against her will.

Both the judge and the ACLU said they were aware of no other state with such a law.

Every state requiring parental consent for abortions involving minors must also have a "judicial bypass" procedure so that girls can get a judge's approval in a way that is effective, confidential, and expeditious, the ACLU said.

The state had argued that the law was intended to allow a "meaningful" inquiry into the minor's maturity and the process was still a "confidential, and expeditious option for a teenager who seeks an abortion without parental consent."

The civil rights organization said it had the opposite effect, by enabling lawyers for the state or the fetus to subpoena the minor's teacher, neighbor, relative or boyfriend to testify she's too immature to choose an abortion, or that continuing the pregnancy would be in her best interest.

It is unclear how many such proceedings have happened since the law was enacted. Walker noted that a district attorney this summer opposed the abortion request of a 12-year-old girl who had been impregnated by a relative.
That Alabama legislators — most of whom worship the Evangelical Christian God — enacted such a draconian, anti-woman, anti-abortion law should surprise no one. Anti-abortionists will not rest until they have banned abortion, criminalized its practice, and granted personhood to human zygotes. In fact, most anti-abortionists object to abortion for any reason — including rape and incest. Some anti-abortionists even go so far as to oppose abortion even if the life of the mother is at stake, believing that God is the giver and taker of life, and if he wants the mother to live he will make it so.
Not only do anti-abortionists oppose abortion for any reason, an increasing number of them object to the sale and distribution of birth control, believing that God alone opens and closes the womb. These zealots, knowing that access to birth control reduces the need for abortion services, choose to let their peculiar interpretations of an ancient religious text trump what is best not only for women, but for the unwanted children they will bring into the world if they don't have access to birth control.
Previously, I wrote that I no longer use the phrase pro-life to describe those who oppose abortion. The reason is simple. Anti-abortionists are only pro-life when it comes to the unborn. They will go to the ends of the earth to protect human zygotes and unborn fetuses, but once babies are born, anti-abortionists lose all interest in their welfare outside of throwing a few diapers and cans of formula the way of new mothers. Anti-abortionists are overwhelmingly Republican, supporting policies that harm countless people, including mothers and newborns. Anti-abortionists are overwhelmingly pro-war, pro-capital punishment, anti-euthanasia, anti-single payer/universal health care, and a host of other positions that should, in my mind, be inconsistent with people who hold a pro-life viewpoint. While I am sure that more than a few anti-abortionists are not as I describe here, the loudest voices in the movement support policies that are anti-family.
This is why it is impossible for those of us who support a woman's right to an abortion to find common ground with anti-abortionists. Theologically driven, anti-abortionists will accept no compromise. Supporting abortion rights is, in the anti-abortionist's mind, akin to supporting murder. I find it hard to work with people who think that, because of my views on abortion, I am a murderer. Even my support of morning-after drugs is viewed as advocating murder. In the eyes of anti-abortionists, the moment sperm and egg unite in the wombs of women, the results are human beings that should have the same constitutional and legal protections as I have. Insane! you say. Yes, but make no mistake about it, if anti-abortionists have their way, aborting a fetus will be considered premeditated murder, worthy, ironically, of the death penalty. Currently, anti-abortionists, as they continue their incremental assault on Roe v. Wade, are attempting to pass state laws that require burials for aborted or miscarried fetuses. According to the Guttmacher Institute, anti-abortionists continue to make it harder and harder for women to receive abortions. Currently:
Physician and Hospital Requirements: 38 states require an abortion to be performed by a licensed physician. 19 states require an abortion to be performed in a hospital after a specified point in the pregnancy, and 17 states require the involvement of a second physician after a specified point.
Gestational Limits: 43 states prohibit abortions after a specified point in pregnancy, with some exceptions provided. The allowable circumstances are generally when an abortion is necessary to protect the patient's life or health.
"Partial-Birth" Abortion: 21 states have laws in effect that prohibit "partial-birth" abortion. 3 of these laws apply only to post-viability abortions.
Public Funding: 16 states use their own funds to pay for all or most medically necessary abortions for Medicaid enrollees in the state. 33 states and the District of Columbia prohibit the use of state funds except in those cases when federal funds are available: where the patient's life is in danger or the pregnancy is the result of rape or incest. In defiance of federal requirements, South Dakota limits funding to cases of life endangerment only.
Coverage by Private Insurance: 12 states restrict coverage of abortion in private insurance plans, most often limiting coverage only to when the patient's life would be endangered if the pregnancy were carried to term. Most states allow the purchase of additional abortion coverage at an additional cost.
Refusal: 45 states allow individual health care providers to refuse to participate in an abortion. 42 states allow institutions to refuse to perform abortions, 16 of which limit refusal to private or religious institutions.
State-Mandated Counseling: 18 states mandate that individuals be given counseling before an abortion that includes information on at least one of the following: the purported link between abortion and breast cancer (5 states), the ability of a fetus to feel pain (13 states) or long-term mental health consequences for the patient (8 states).
Waiting Periods: 25 states require a person seeking an abortion to wait a specified period of time, usually 24 hours, between when they receive counseling and the procedure is performed. Twelve of these states have laws that effectively require the patient make two separate trips to the clinic to obtain the procedure.
Parental Involvement: 37 states require some type of parental involvement in a minor's decision to have an abortion. Twenty-seven states require one or both parents to consent to the procedure, while 10 require that one or both parents be notified.
Here in Ohio, most abortions are banned after twenty weeks. As of January 2021, Ohio law requires:
A patient must receive state-directed counseling that includes information designed to discourage the patient from having an abortion, and then wait 24 hours before the procedure is provided. Counseling must be provided in person and must take place before the waiting period begins, thereby necessitating two trips to the facility.
Health plans offered in the state's health exchange under the Affordable Care Act can only cover abortion in cases of life endangerment, or in cases of rape or incest.
Abortion is covered in insurance policies for public employees only in cases of life endangerment, rape or incest.
Medication abortion must be provided using the FDA protocol.
The parent of a minor must consent before an abortion is provided.
Public funding is available for abortion only in cases of life endangerment, rape or incest.
Most patients will undergo an ultrasound before obtaining an abortion, since the provider must test for a fetal heartbeat. The patient will be offered the option to view the image.
An abortion may be performed at 20 or more weeks postfertilization (22 weeks after the last menstrual period) only in cases of life endangerment or severely compromised health. This law is based on the assertion, which is inconsistent with scientific evidence and has been rejected by the medical community, that a fetus can feel pain at that point in pregnancy.
The state requires abortion clinics to meet unnecessary and burdensome standards related to their physical plant, equipment and staffing.
Since 2011, Ohio Republican governors John Kasich and Mike DeWine have signed into law scores of anti-abortion laws, resulting in the closure of most of Ohio's abortion clinics. Nine remain. Showing that they will not be satisfied until ALL abortion is outlawed, Ohio anti-abortionists are attempting to pass a fetal heartbeat bill that, if enacted, will effectively ban all abortions in Ohio.
Adopting a scorched earth policy where no quarter will be given, anti-abortionists despise anyone who dares to deviate from their extremist views. Those of us who support a woman's right to choose have no hope of finding ways to meaningfully work with anti-abortionists to reduce the number of abortions. So, we go it alone, advocating for easy, free access to birth control and comprehensive sex education in public schools. Realizing that there will always be unwanted/accidental pregnancies — for whatever reason — we believe that access to morning-after drugs is essential.
Dark is the hour for those of us who support a woman's right to choose, but we must not give in or lose hope. We must continue to fight, pushing back at every turn, until the gains made by anti-abortionists are overturned — either through legislatures or the judicial system.
Recently, according to the Guttmacher Institute, the U.S. Supreme Court [announced it] will hear a case to decide whether states can ban at least some abortions before fetal viability—directly challenging its decision in Roe v. Wade. The announcement to hear the case on a 15-week Mississippi abortion ban comes as abortion rights are already under unrelenting assault around the country, with states on pace to enact a record number of abortion restrictions this year.
Other posts on abortion
Abortion Facts, Lies, and Contradictions
25 Questions for Those who say Abortion is Murder
Preaching the Anti-Abortion Gospel