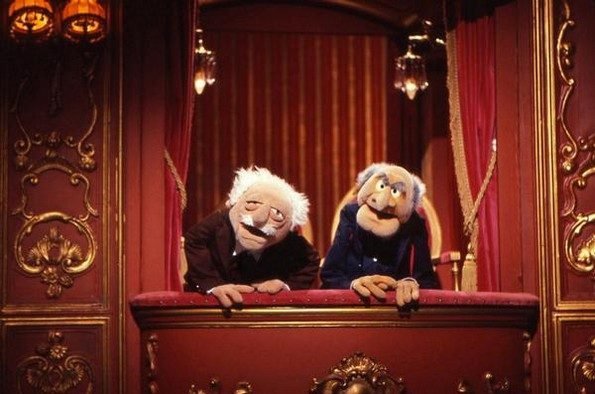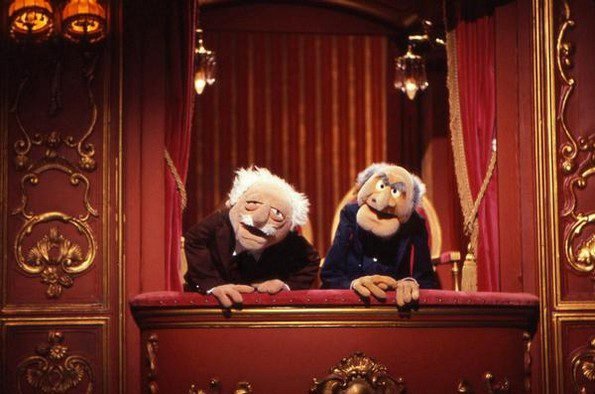 I get a lot of emails and social media comments from Evangelicals. I've even had letters and books sent to my house. Some Evangelicals, thinking I am unreachable, have gone after my friends and wife on social media. What makes matters worse is that many of these zealots are cowards. They hide behind fake names and fake email addresses. They use VPNs or other IP masking software to make themselves "invisible" on the Internet. This way, they can say whatever they want without been called to account.
"Bob" is a good example of what I am talking about here:
Bruce when its all said and done , your angry. You can sense it in your writings. Dont bother emailing me back its not a real email. I just used it to send something to you because you set up all these walls and I wanted to get through. God is big enough to deal with it you just have to bring it to Him. Oh and my name isnt Bob.
Today, I received an email from an Evangelical man who used a fake or blocked email address to contact me:
Every human being regardless of age is ONE heartbeat away from eternity.
The story you are about to read represents what will happen to every person who has ever lived.
The people are fictional but the circle are very real!
Tommy- Gideon and street evangelistRoy- youth group leader Ronnie- youth group memberSandy- youth group member Angela- Sandy's cousin visiting for summer James – passerby at the parkMelissa- passerby at park Elder tanner – LDS missionary at parkElder Francos- LDS missionary at park
Robert-executive at American atheists Rebecca-member of American atheists Joe- college professor and member of American atheists.
Tommy is speaking at the park:
Friends,God loves each and every one of you.
He created you to have a personal relationship with him.
However because of the willingly disobedience of one man and one woman sin entered mankind and separated mankind from Holy righteous God.
"For all have sinned and come short of the glory of God" Romans 3:23
God loves you and sent his only begotten Son Jesus Christ to suffer and die for sins and he rose from the dead to give eternal salvation and forgiveness of sins to all who trust in him!
"For I delivered unto you that first of all which I also received how that Christ died for our sins according to the scriptures and was buried and rose again the third day according to the scriptures " 1 Corinthians 15:3-4
If you will admit you are a sinner and place your faith and trust in Jesus Christ and him alone for eternal salvation receive his gift of eternal life you will be saved !
If you believe now go to God in prayer.Pray,"Lord God I know I am a sinner and I cannot save myself I believe that Jesus Christ died and rose again to give me eternal life and forgiveness of sins, Lord Jesus I receive you now I trust in you and you alone thank you for loving me forgiving me and saving me in Jesus name Amen"
If you sincerely believe and are trusting in Christ please let Bro Roy or myself know we would love to visit with you more.
Ronnie (thinking) I do under my sins! I know I am lost without Christ! I trust and accept him.
(Ronnie speaks to Tommy and they pray together!)
Sandy (thinking) I know I need Jesus. But I want to live a little I am going to wait awhile I am young snd have plenty of time.
Angela (thinking) I believe sincerely that Jesus Christ died and rose again to save me I trust in you Jesus now!
James and Melissa (talking). Is there any evidence of what he was preaching about? There could be a lot of ways to go to heaven! There's Buddha and Mohammed and Confucius,etc. how are they any different from Jesus?
Elder tanner (thinking) I have no peace. I know I cannot be good enough I believe Jesus Christ is God who became a human man and died and rose again to save me I trust you Jesus and you alone for eternal life.
Elder Francos (thinking) there's more to it than faith in Christ. Salvation must be earned through faithful service to the church of Jesus Christ of ladder day saints and water baptism. I will continue to work hard to achieve a place in the celestial kingdom.
Robert (thinking) I feel strange and I've been foolish I ask you Jesus to please forgive me for my sins I accept you now and trust in you and you alone thank you for loving me forgiving me and saving me.
Rebecca and Joe (talking). Christians are the most delusional people of all religions.
There is no evidence of God or Christ.
We might as well worship the Flying Spaghetti Monster.
Everyone except the elders board a southbound bus.
The elders are traveling by car.
On the way around 10pm the bus has a blowout and skids all the way around out of control it hits the elders car head on instantly killing them! 😭
Then rolls down an embankment killing everyone on board!
TommyRoyRonnie AngelaElder tannerRobert are all guided by angels into the most beautiful place that is so wonderful it cannot be described in words!

There is no pain! No sorrow! Only joy and peace and a loved beyond all human understanding!
They are in the presence of Jesus Christ their Creator,Saviour and King!
He welcomes them to heaven!
There they join in worship and fellowship with everyone throughout history who has died in Christ as they wait until the day of the rapture of the church and marriage supper of the Lamb!
It is so wonderful! The worship is greater than anything experienced in this sinful flawed world.
Rebecca JoeElder francos James MelissaSandyAre all taken by a grotesque looking demon and cast into a deep dark pit full of fire and screaming!
All begin crying!! And praying for water and for one more chance to accept Jesus.
😭
They painfully regret their decision to put off Christ thinking they had more time ! (Sandy)
And vehemently reject him blinded by Satan (the atheists)
And trust in "religion " instead of Jesus (elder Franco)
They will remember for all eternity the day they heard Tommy preach the gospel and invite them to accept Christ.

They will remember every time they heard the gospel and rejected Christ.
They will remember every sin they committed!
They will wish they were never conceived!
They will be tormented in flames forever and will scream alongside every person who died outside of Christ in their sins eternally! 😭
Friend,The gospel is real! Your soul is eternal and you are only one heartbeat away from eternity.
And one day you will bow before Jesus Christ and confess him as LORD.
I hope he will be your Savior and not your judge!
God bless
The use of certain emojis, saying "God bless" at the end, and certain language tendencies tell me that the writer of the above email is someone who has written me several times before — each time using a different name and email address.
A new trick that is sometimes used by zealots is using a real email address, but blocking me from responding to them. At first, I thought they were deleting their email accounts, but I found I could successfully send them email using a temporary mail service. Of course, there are ways for them to block temporary email addresses too.
Sometimes, I just want to send them gay porn or hot Santa pictures (though it is likely that they have such photos stored on their Windows 95 computers) to express my outrage over their emails. Of course, I refrain from doing so. I know that there is nothing I can do to keep such people from contacting me (without also keeping people I WANT to hear from contacting me).
These zealots sit in their homes and rage against anyone and everyone they disagree with. They are cowards, hiding their names, email addresses, and IP addresses. These lovers of Jesus hide behind their CRT computer monitors, free to attack and savage anyone who speaks ill of the dead (Jesus). Lost on them (or they don't care) is how their behavior negatively reflects on Christianity. Why would any of us want to worship their God or attend church with them? These Holy Spirit-filled men and women are the worst possible advertisement for Christianity. If I had any desire to return to Christianity (and I don't), I certainly would be turned away by the ugly, vile treatment I've recevied from people who allegedly follow the Prince of Peace. And to use "Dr." David Tee/Theologyarcheology/David Thiessen as an example, he shows every time he comments that he doesn't care one wit about what I or other unbelievers think of him.
This breed of Christian doesn't really believe the teachings of the Bible; you know, the verses on righteous/holy speech and conduct before the world. Worse yet, they reveal for all to see that they aren't even Christians.
But the fruit of the Spirit is love, joy, peace, longsuffering, gentleness, goodness, faith, Meekness, temperance: against such there is no law.
The fruit (evidence) of the Holy Spirit [God living inside of you] is [present tense]: love, joy, peace, longsuffering, gentleness, goodness, faith, meekness, and temperance.
Based on the aforementioned verses, these nasty, arrogant, hateful Evangelicals do not evince evidence that they are filled with the Holy Spirit. This means they are not Christians, though they will strenuously assert that they are.
Want to evangelize atheists, agnostics, pagans, and other nonbelievers? How about showing with your words and conduct that you take seriously the teachings of Jesus; that you love your neighbor as yourself.
Evangelicals view atheists as their enemies. Let me remind them of what Jesus said in Matthew 5:43-48:
Ye have heard that it hath been said, Thou shalt love thy neighbour, and hate thine enemy. But I say unto you, Love your enemies, bless them that curse you, do good to them that hate you, and pray for them which despitefully use you, and persecute you; That ye may be the children of your Father which is in heaven: for he maketh his sun to rise on the evil and on the good, and sendeth rain on the just and on the unjust. For if ye love them which love you, what reward have ye? do not even the publicans the same? And if ye salute your brethren only, what do ye more than others? do not even the publicans so? Be ye therefore perfect, even as your Father which is in heaven is perfect.
Love, bless, do good towards, and pray for your enemies, Jesus told Evangelical Christians. If you don't do so, you are not a child of God, says the Son of God. Further, he commands Evangelicals to be perfect, even as their Father in Heaven is perfect.
Rare is the Evangelical who practices these verses.
Bruce Gerencser, 66, lives in rural Northwest Ohio with his wife of 45 years. He and his wife have six grown children and thirteen grandchildren. Bruce pastored Evangelical churches for twenty-five years in Ohio, Texas, and Michigan. Bruce left the ministry in 2005, and in 2008 he left Christianity. Bruce is now a humanist and an atheist.
Connect with me on social media:
Your comments are welcome and appreciated. All first-time comments are moderated. Please read the commenting rules before commenting.
You can email Bruce via the Contact Form.