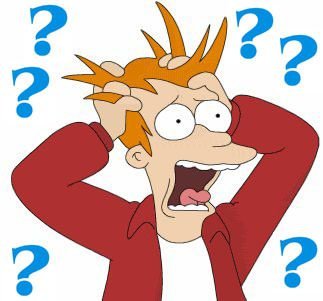 I put out the call to readers, asking them for questions they would like me to answer. If you have a question, please leave it here or email me. All questions will be answered in the order in which they are received.
Theologyarcheology/"Dr." David Tee/David Thiessen asked:
Since it is your decision to walk away from the faith, why can you not let evangelicals make their own decisions?
I did not know that I was such a powerful person; that I have it within my power to keep Evangelicals from making their own decisions. I have no ability to force someone to change their opinion about Jesus/Christianity/Bible. Nor would I want to.
I am just one man with a story to tell. Yes, thousands of people read this blog, including many Evangelicals. That's not my fault. Evidently, there's something in my writing that resonates with people. That said, compared to the countless Evangelical blogs, websites, and social media accounts, this blog is but a gnat on the proverbial elephant's ass.
I have never attempted to evangelize or convert one Evangelical to atheism or agnosticism. Have people deconverted as a result of reading my writing? Sure. Pastors, evangelists, missionaries, professors, worship leaders, and church members have told me that my writing played a part in their deconversion from Christianity. I spent many years in the Independent Fundamentalist Baptist (IFB) church movement. People from an IFB background, in particular, find my work helpful. You see, I dare to talk about what goes on behind closed doors. I know the secret handshake, and I know where the bodies are buried. People appreciate me telling the truth.
If the telling of my story results in people leaving Christianity, that's not my fault. I have a passive relationship with readers: I write, they read and respond accordingly. If readers email me or comment on social media, I respond to them. I am friendly and available. However, I make no effort to evangelize. Sure, I will answer their questions, offer advice, or befriend them. But, evangelize? Absolutely not. I despise proselytization — be it atheist, Christian, Muslim, new age, or Cleveland Browns fans.
Do I find a sense of personal satisfaction when readers deconvert or move away from Fundamentalist Christianity? Sure. Every writer wants his work to be read and appreciated. If my writing results in a transformation in the lives of people, that's awesome. If not, I am fine with that too. I was going through old blog comments, emails, and Facebook friendships over the weekend. I couldn't help but notice that more than a few people no longer comment on this blog. Some of them have died — five in the last three years. Others have likely moved or don't feel a need to comment anymore. I am sure some readers became bored with my writing. And I suspect other readers were offended by something I wrote. Whatever the reason, I am grateful that I could help them for a time. I know that not everyone will be with me until the end — though I expect some of you to be my virtual pallbearers. 🙂 I am content to play whatever part readers allow me to play in their lives.
I am not the Wizard of Oz; I am just Bruce. Bruce Almighty, that is. 🙂
Bruce Gerencser, 66, lives in rural Northwest Ohio with his wife of 45 years. He and his wife have six grown children and thirteen grandchildren. Bruce pastored Evangelical churches for twenty-five years in Ohio, Texas, and Michigan. Bruce left the ministry in 2005, and in 2008 he left Christianity. Bruce is now a humanist and an atheist.
Connect with me on social media:
Your comments are welcome and appreciated. All first-time comments are moderated. Please read the commenting rules before commenting.
You can email Bruce via the Contact Form.