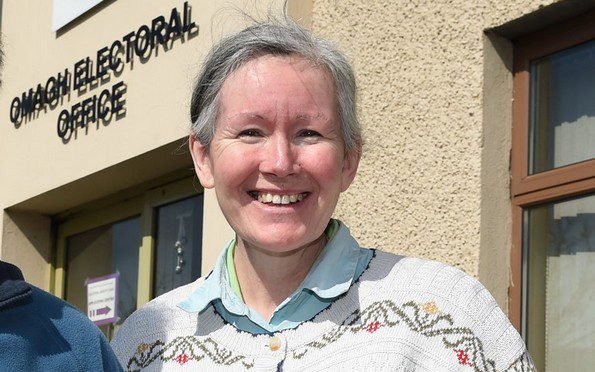 Susan-Anne White, a resident of Northern Ireland and a Fundamentalist Christian who believes homosexuality, adultery, divorce, abortion, and rock music should be outlawed, thinks I am a despicable, obnoxious, militant, hateful atheist. She's taken to her blog to denounce me. Here's what she had to say:
I have already mentioned the Ex-Pastor Bruce Gerencser in a previous post, and since then, I have continued to read some of the posts on his blog and posted comments when I felt it was necessary and, indeed, my duty to do so.

This man Gerencser, is one of the most despicable, obnoxious individuals I have ever encountered. He is militant, hateful atheism writ large.

He refers to himself at times as Bruce Almighty and when he does so, he adds blasphemy to his many sins. He has now made it impossible for me to post comments on his blog, so obviously, he could not handle the truth contained in my many comments. I also think it likely that I was influencing (for good) some of his regular readers and commenters so he had to silence me. He cannot silence me on our own blog however.

Before he banned me from commenting, I confronted him about his use of the designation "Ms" in reference to me, a designation I abhor. He admitted that he did this to annoy me! I asked him about his wife's designation i.e is she referred to as "Mrs." Gerencser or "Ms." Gerencser. I had to force the issue to get an answer from him and what do you think he said? "Her name is Polly."

So there we have it. That being the case, we must assume that on their wedding day, they were pronounced "Mr. and Polly Gerencser" and that, ever since, when they receive any official letters etc, they are addressed to "Mr. and Polly Gerencser." I think not.

Methinks the EX-Pastor is telling a fib.

Please read all the comments I posted on his blog post (link below) because some of the things he says to me and about me are violent, shocking and slanderous.
By the way, White is not banned. Her comments are moderated. She is free to pontificate and excoriate, but I must approve each comment.  As far as her blog post is concerned, I think it speaks for itself.
You can read White's comments on the following posts Blog News: I Need Your Help, Why Do Fundamentalist Men and Women Dress Differently?, and An Email From a Fundamentalist Christian.
In an October 2015 blog post, White had this to say:
I have been commenting on the blog of a former Pastor turned atheist called Bruce Gerencser for a few days. He also has a Facebook page and he posted my Manifesto on it. You will notice that he made three points about my Manifesto and, taken in order, they are as follows,

1. I am a "fundamentalist crazy"
2. I live in England
3. I'm running for political office

He is WRONG on all three!

1. I am not crazy
2. I do not live in England (I live in Northern Ireland)
3. I'm not running for political office as the election took place last May.

He also posts a comment from someone calling himself Marc Ewt who states that Northern Ireland is his home country and then proceeds to utter nonsense about NI (some of his assertions are hilarious.)

Ex-Pastor Bruce Gerencser is gullible enough to believe that every word Marc Ewt utters is the truth and tells him that reading his comment about the state of things in Northern Ireland helps put people like "White" in context. (Note how the former Pastor refers to me as "White" not "Mrs.White" and I don't like it.) Read the ex-Pastor's facebook comment below, followed by the comment by Marc Ewt, followed by the ex-Pastor's response to ignoramus Ewt…
White mentions her Manifesto. Here's a copy of it: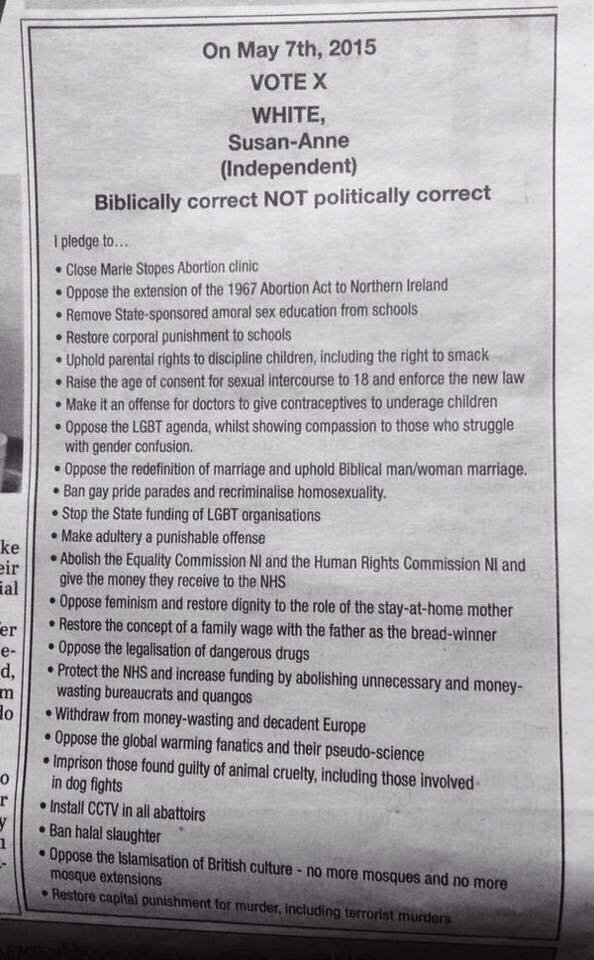 According to an April 2015 article in the Belfast Telegraph:
…Susan Anne White, who caused a stir when she stood in last year's council elections, is now aiming to become MP for West Tyrone.

The devout Christian says her campaign will focus on moral issues including society's "dangerous" homosexual agenda.

She also wants to outlaw rock music, saying it fuels sexual anarchy and drug use.

Speaking to the Belfast Telegraph, Mrs White, who is standing as an Independent, denied that her views were extreme.

"I don't consider myself extreme – not at all," she said. "It is society that has moved. Not so far in the past, most people would have shared my views.

"My views only seem extreme because society has moved away from God's principles."

Mrs White, who is from Trillick in Co Tyrone, is one of nine candidates standing in West Tyrone on May 7.

The outgoing Sinn Fein MP, Pat Doherty, has a comfortable 10,000-plus majority. Last May, Mrs White stood for the new Fermanagh and Omagh Council, receiving just 67 first preference votes.

Mrs White said she opposes feminism "with all her might", and says it is to blame for the recession.

"Feminism is responsible for many of the social ills we see all around us," she added.

"They [feminists] are responsible for the economy – they destroyed the whole concept of a family wage with the father as the bread-winner and the stay-at-home mother. They make women feel they have to be out in the workforce."

Mrs White is also "absolutely opposed to the homosexual agenda" in today's society. If I had the power, I would certainly re-criminalise homosexuality, along with adultery," she added.

She said anyone involved in homosexual or adulterous practices should be jailed.

"I would stop the funding of gay pride parades and other depraved art and cultural events," she added.

Despite her strong views, Mrs White claims she is a "true friend" to the gay community.

"I tell them the truth," she added. "The person who is not a friend, the person who is the enemy to the homosexual is the person who pats them on the back and says their lifestyle is perfectly normal and acceptable."

While campaigning last year, Mrs White spoke out about rock music, saying acts like Iron Maiden and Kurt Cobain promoted anarchy in society. She said she remained opposed to these and other "vulgar acts".

"A lot of rock music is dangerous for the hearing," she added.

"That is not the only problem with it. There is an ideology which permeates rock music and it is sexual anarchy. It is also linked to drugs." She said rock music had "a terrible effect" on young people.

Mrs White blames the EU for much of society's "decadence", saying she would withdraw from Europe "tomorrow"…
Here's a video of White making inflammatory comments about homosexuals:
Here's a wickedly wonderful bit of satire someone at the Waterford Whispers News wrote about White:
A MONSTER five-foot long rat has been found swimming in the Irish media for the past fortnight, and it's looking for a good home.

The vermin, a Caucasian Christian bigot, was reported to be dwelling in West Tyrone, Northern Ireland.

It is believed to be the worst of its kind found in recent years.

Nicknamed 'Susan' by its minders, the rat is not believed to be physically dangerous but its spine-tingling screams have begun to upset locals.

"It just slithered out from underneath a rock somewhere," constituent Gerry Kennedy told WWN today. "The vile yoke just sits there screaming nonsense all the time. I've called the local animal welfare group to see if we can get rid of it.

"Hopefully they can put it out of its misery."

The animal is presumed to have escaped or been released by a a local Christian breeder.

Witnesses say the rodent is about the size of a dog, weighs in at 60kg, has a tartan coat and white mane and is thought to feed on those it doesn't agree with.

Locals have called on anyone that comes in contact with the creature to just ignore it.
According to Wikipedia, Susan-Anne White is in her sixties. While it would be easy to dismiss White's vitriol towards the human race as dementia, the fact is she is a perfect example of someone who has taken her Christian Fundamentalist beliefs to their logical conclusion. White, like the late Fred Phelps and his demented family, says in public what countless Evangelical and Independent Fundamentalist Baptist preachers and church members say in private. I'll give her credit for being willing to display her homophobia and bigotry for all to see. I wish more of her ilk would do the same.
White's two posts about me generated no traffic to this site. In another post, White stated her blog readership numbers were decreasing. I wonder why? Like Steven Anderson, the infamous pastor of Faithful Word Baptist Church, Tempe, Arizona, Susan-Anne White has followers who think she is spot on. Not many, but a few. I hope she will continue to write and speak out about the evils of this fallen and depraved world. The more people such as her talk, the easier it is for atheists like me to make a case for the bankruptcy of Evangelical Christianity.
Note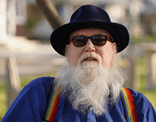 Bruce Gerencser, 65, lives in rural Northwest Ohio with his wife of 44 years. He and his wife have six grown children and thirteen grandchildren. Bruce pastored Evangelical churches for twenty-five years in Ohio, Texas, and Michigan. Bruce left the ministry in 2005, and in 2008 he left Christianity. Bruce is now a humanist and an atheist.
Connect with me on social media:
You can email Bruce via the Contact Form.
Your comments are welcome and appreciated. All first-time comments are moderated. Please read the commenting rules before commenting.