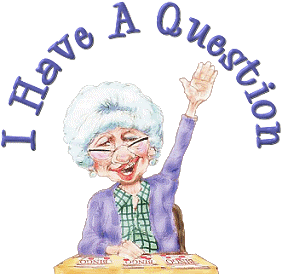 Several years ago, Joel Yoon, the Covenant Theological Seminary-trained pastor of Gospel City Church in Seoul, South Korea, sent me a thoughtful email containing several questions. Since Joel was polite, I thought I would take a stab at his questions. Joel wrote:
I find your blog fascinating! I am a pastor and I stumbled across your website through a random google search. I would like to ask you a question and I believe it doesn't fall in the category of any questions you wouldn't want to discuss.

I read that your walk away from Evangelical Christianity was largely based on you understanding of Scripture. In addition, it seems that not only did your faith unravel due to your view of Scripture, but your blog also seems to reveal that you now have resentment towards Christianity. My question to you is twofold:

Are there parts of Evangelical Christianity that you still appreciate? If so, could you share why?

As an agnostic and practical atheist, is there any part of life that makes you question your views or at least makes you curious about a deity? If so, what would that be?

In order to better understand where I'm coming from, let me share why I ask this: Granted, my theological beliefs give me a bias, I've always found it hard to believe the world we have now was created simply by chance. I'm not even arguing against The Big Bang theory or evolution. I've just saying that in some sense, I've found it harder to be an atheist when I see and experience this world. For example, learning more about the complexities and the beauties of this world, or thinking about and experiencing love, or just even the whole idea of pregnancy, birth and life, these areas of life have made me feel like one needs more faith to not believe in God than to believe in him. So I was wondering, with your journey from being so deeply embedded in a Judeo-Christian worldview — and now a staunch agnostic/atheist — is there anything that makes you even a little bit curious?
My abandonment of Christianity primarily rests on my rejection of the Bible as an inspired, authoritative text. I think it is impossible to be a Christian and not, to some degree, believe the Bible is God's Word. Since I came to understand that the Bible was an errant, fallible, contradictory text, there was no possible way I could continue to call myself a Christian. I wholeheartedly and enthusiastically reject all the beliefs that are the foundation of Christian orthodoxy.  I realize that some people are able to reduce the Bible to God is love and Jesus love me too, but I was unable to do so. Christianity is a text-based religion. I can't imagine a Christianity without some sort of fidelity to the written Biblical text.
That said, my deconversion certainly had an emotional component. This was not clear to me at first, but I now can see that my loss of faith started when I began looking for a Christianity that mattered. Over time, I became disaffected, realizing that regardless of what name might be over the door, churches are all pretty much the same — social clubs focused on meeting the needs of their members and improving club enrollment. Does this mean, as Joel suggests, that I have resentment towards Christianity? Not in the least.
Not all Christianities are created equal. I generally think that liberal and progressive Christianity is benign, doing little to no harm to others. While I have a different set of problems with liberal Christianity, I don't think being part of such churches harms people. I cannot say the same for Evangelicalism. Evangelical Christianity is inherently Fundamentalist, and Fundamentalism is a cancer that must be excised wherever it is found. (Please see Are Evangelicals Fundamentalists?)  I am well aware of the fact that Evangelicalism is a broad tent, but I am of the opinion that Evangelical belief and practice can and does cause psychological harm and results in intellectual stagnation. Does this mean I am resentful? I don't think so. It does mean, however, that I do have strong opinions about Evangelicalism. When doubting Evangelicals ask for my advice I usually encourage them to seek kinder, gentler forms of faith. There are sects and churches that promote diversity and tolerance. These sects often encourage unencumbered intellectual inquiry. Evangelical churches cannot do so because they are bound by their interpretations of the Bible. Since I place great value on reason and intellectual pursuit, I could never in good conscience recommend people attend Evangelical churches. Both McDonald's and the local gastropub serve hamburgers, but that's where the similarity ends. I view Evangelicalism as McDonald's. If you have never eaten any other hamburger but a Big Mac, you will never know how good the burgers are down at the gastropub. Once people eat a real hamburger, they will never want to eat a Big Mac again. So it is for Evangelicals. Until they venture outside of the safe confines of their little box, they have no idea about the wonders (and dangers) that await them. (Please see The Danger of Being in a Box and Why it Makes Sense When You are in it  and What I Found When I Left the Box.) Once free of the constraints of their Bible box, people rarely return. They don't necessarily become atheists, but they also don't return, to use a bit of Biblical imagery, to Egypt — the land of onions and bondage. Once freed, Evangelicals realize that the potential paths to freedom, happiness, and fulfillment are many, so they rarely return to their former beliefs.
Joel asks "Are there parts of Evangelical Christianity that you still appreciate?"  I think what he means to ask is, are there aspects of Christianity that I miss? Professionally, I miss preaching and teaching. Personally, I miss the communal aspects of being part of a church —  things such as dinners, banquets, and social activities. As atheists, my wife and I are, at times, lonely. We are two pebbles in the Evangelical Sea. While my wife is quiet about her lack of faith, I am not. I regularly write letters to the editor of the local newspaper, challenging Evangelicals who write letters about evolution and creationism, homosexuality and same-sex marriage, Christian nationalism, or whatever "sin" is stuck in their craw. I am a public figure who is widely known as THE atheist. Local Evangelical outrage over my letters has proved to be quite an eye-opener, a reminder of the fact that Christian food, fun, and fellowship are predicated on right beliefs. Because we are unwilling to bow to Jesus, my wife and I must live with the fact that we are not going to have very many local friends. We are, however, grateful for the countless people we have met and befriended through this blog and social media.
I will assume that Joel is using the word "God" to signify the Christian God or the Evangelical God. Do I have any doubts or questions about my rejection of THIS God? No, not in the least. I have weighed this God in the balances and found him/her/it wanting (Daniel 5:27). I have been an atheist for almost fourteen years. During this time, scores of Evangelicals have tried and failed to show me the error of my way. I think I can safely say that I have heard every Christian argument there is for the existence of God and the veracity of Christianity and its supposedly supernatural religious text. None of these arguments has proved to be compelling. I have concluded that the Christian God is a human fiction, brought to life centuries ago by men attempting to explain their understanding of the world. Science has reduced the Bible to a Cliff Notes-sized book of interesting ancient stories and spiritual sayings. It has very little to say regarding life in the twenty-first century. I certainly would not use the Bible as some sort of road map or blueprint. Does the Bible have value? Sure, but having spent most of my life reading and studying the Bible, I can't imagine what more I could possibly glean from its pages. Unlike Evangelicals, I do not think the Bible is an inexhaustible well of wisdom and truth. Having read the Bible from cover to cover more times than I can count, I think I can safely move on to other books. Evangelical Rousas Rushdoony once said, most books aren't worth reading once let alone twice. So it is with the Bible.
I have numerous acquaintances and friends who are liberal Christians, universalists, and deists. I readily admit that I think someone can look at the biological world and the wonders of the cosmos and conclude that some sort of deistic God set things into motion. However, I fail to see any possible way to get from there being A GOD to that deity being the God revealed in the Christian Bible. Any attempts made to bridge these two only raise more questions. Why the Christian God and not any of the other Gods humans worship?  Perhaps some unknown God created everything. Maybe, just maybe, earth is some sort of lab experiment for an unknown advanced alien race. Why do Evangelicals so quickly shut off their minds to any possible explanations but the ones they hear Sunday after Sunday at their houses of worship? (Please see Why Most Americans are Christian.) As atheists such as myself point out, Evangelicals are every bit as godless as atheists when it comes to other religions. I will assume that Joel thinks certain religious beliefs are false — say Mormonism, Islam, or Buddhism. If so, doesn't this mean that he is atheistic towards these no-God religions? The only difference between Joel and me is that I am atheistic towards one God more than he is.
Neither Christians nor atheists can give a satisfactory answer to the various questions that have plagued man from the first moment he looked skyward and pondered the question, where did THAT come from? Evangelicals believe that their God is the first cause of everything. They can provide no empirical data for this claim. Either you believe it or you don't. Evangelicals, by faith (Hebrews 11), believe their God is everything. Atheists look to science to give them answers about the universe and human existence. As the Bill Nye and Ken Ham debate made clear, science is willing to say, we don't know, but we keep looking for answers. Evangelicals, on the other hand, appeal to the Bible. God said _______________, end of discussion. Ham repeatedly appealed to the Bible, a book that he believes teaches the universe was created in six twenty-four-hour days, 6,024 years ago. Science says the universe is billions of years old and that it likely came into existence through what we call the Big Bang. This, of course, is not a definitive, final answer. That's what is so great about science: questions continue to be asked and theories are constantly being rejected or modified as scientific knowledge grows. I know of no better way to understand our world. Saying, God says or the Bible says no longer works. We now know too much to return to the ignorance found within the pages of the Bible. That Evangelicals continue to reject what science tells us about our world is troublesome and a hindrance to human progress.
I have often wondered how differently things might have turned out for me had I been raised in another manner. Suppose I had been raised a Presbyterian and went to Harvard instead of an Evangelical Bible college? What if I had been taught to value the sciences and rigorous intellectual inquiry? Would I still have ended up where I am today? I don't know. Alas, little is to be gained from pondering what might have been. I am where I am and I am comfortable with the path that has led me to this point in time. I have many fond memories from the fifty years I spent in the Christian church and the twenty-five years I spent pastoring Evangelical churches. I am grateful for the many opportunities I had to help other people. In many ways, I am still a pastor, doing what I can to help others. The difference, of course, is that there are no threats of Hell or promises of Heaven. The humanist ideal now motivates me to help all living things. No longer concerned with what lies beyond the grave, my focus is on helping fellow travelers make the best of this life. As a father of six children and grandfather to thirteen munchkins, I want to use the time I have left to make this world a better place in which to live. Things such as global warming, climate change, war, and Donald Trump threaten my progeny's future. I owe it to them to do what I can to leave to them a better world, one not ravaged by religious ignorance, hubris, and greed. I also want to leave for them a testimony of sorts; of a man who lived a good life without God; a man who was loving, respectful, and kind. If I accomplish these things, it will be said of me, he did what he could.
Bruce Gerencser, 66, lives in rural Northwest Ohio with his wife of 45 years. He and his wife have six grown children and thirteen grandchildren. Bruce pastored Evangelical churches for twenty-five years in Ohio, Texas, and Michigan. Bruce left the ministry in 2005, and in 2008 he left Christianity. Bruce is now a humanist and an atheist.
Connect with me on social media:
Your comments are welcome and appreciated. All first-time comments are moderated. Please read the commenting rules before commenting.
You can email Bruce via the Contact Form.