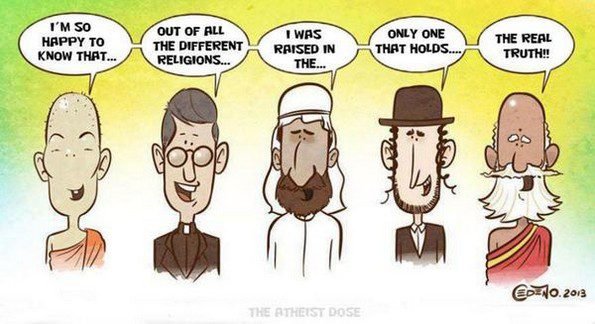 The pope declared to Muslims that "faith in God unifies us." He wrote that "Catholics, Muslims, and people of all faiths must work together to promote unity, respect, and an "awareness of the great divine grace that makes all human beings brothers and sisters," calling "pluralism" the "will of God."
But Catholics and Islamics aren't the only ones. Progressive mainline Protestants have set aside doctrinal integrity for years, making social justice their gospel allowing them to work with anyone who stands on the same principles of inclusiveness in their circles.
The Southern Baptist Convention has drifted into a pluralistic scheme over the last few years as well, under Russell Moore, the Ethics and Religious Liberty Commission head.
….
But this religious pluralism is not something we should, as Christians, be fighting for. The Scriptures know nothing of "religious diversity" except that it is the very act of spiritual whoredom. It is certainly not divinely inspired. From a Christian standpoint, we are called to call people out of false religions.
God hates other religions. The very first commandment makes this absolutely clear, "I am the Lord your God, who brought you out of the land of Egypt, out of the house of slavery," and Jesus said, "I am the way, and the truth, and the life. No one comes to the Father except through me."
Should Christians be fighting to work together with other religions? Should we be working with them on social issues? Well, if the Church is caught up in the social justice zeitgeist of this age, then you really can't argue against it. Sadly, this is where the majority of the professing church has landed. But the reality is, we should hate other religions. And I mean, hate them with a passion. If God hates it, why are we okay with it? These are other religions that send people to Hell — in droves.
— Jeff Maples, Reformation Charlotte, God Hates Religious Diversity, February 18, 2022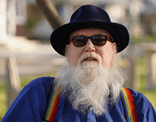 Bruce Gerencser, 65, lives in rural Northwest Ohio with his wife of 44 years. He and his wife have six grown children and thirteen grandchildren. Bruce pastored Evangelical churches for twenty-five years in Ohio, Texas, and Michigan. Bruce left the ministry in 2005, and in 2008 he left Christianity. Bruce is now a humanist and an atheist.
Connect with me on social media:
You can email Bruce via the Contact Form.
Your comments are welcome and appreciated. All first-time comments are moderated. Please read the commenting rules before commenting.