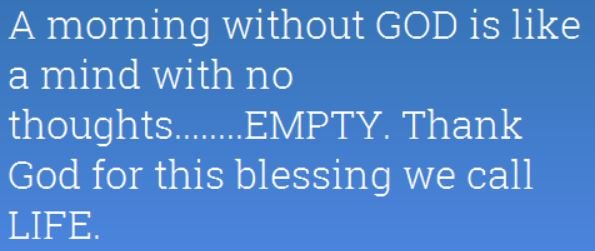 Repost from 2015-2016. Edited, updated, and corrected.
I saw the following on Facebook:
Life without God is empty. Eventually life without God comes to a very lonely and unfulfilled end – after you die. But life with God – after you die and are raised to life again – goes on forever, in indescribable joy!
The gist of this person's comment is this . . . Atheists live empty lives that will come to a lonely, unfulfilled end.
I have given up trying to educate Christians concerning their ignorance about atheists. I have come to the conclusion that they simply do not want to know the truth.
Christians need to think that their lives matter above all others, that their worship and devotion to God will result in a divine payoff in the sweet by and by. They need to think that going to church on Sunday matters, that giving 10% of their income to the church matters, and that doing all the things the Christians do matters. To admit that atheists can have fulfilling lives that matter is to say that a person can have a good life without God. Christians will have none of that. No! No! No! GOD makes life worthwhile. GOD gives life purpose and meaning.
Here's what I know. People are people, regardless of what they think about God. Purpose and fulfillment are not dependent on God. There are atheists who live unfulfilled, meaningless lives, but there are plenty of Christians who do the same. In fact, since Christianity is one of the largest world religions, I suspect there are far more Christians than atheists living unfulfilled, meaningless lives.
Atheists are often more focused on the present than Christians — especially Evangelicals. Christians tend to focus on the hereafter. Living and enjoying life is offloaded to eternal life beyond the grave. The present life is to be endured, with the result being that God gives Christians indescribable love, joy, and peace that goes on forever. Atheists, on the other hand, only have this life. They only have one opportunity to live life and live it well. Atheists are highly motivated to make what they can of this life, to enjoy this life, and to make the future a better place for their progeny.
Most Christians can't accept how atheists view the world. They are too invested in their interpretation of the Bible, their worship of God, and the mansion that awaits them after they die, to admit that atheists can have a life that is, in every way, as happy as theirs.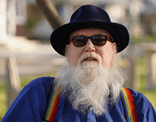 Bruce Gerencser, 65, lives in rural Northwest Ohio with his wife of 44 years. He and his wife have six grown children and thirteen grandchildren. Bruce pastored Evangelical churches for twenty-five years in Ohio, Texas, and Michigan. Bruce left the ministry in 2005, and in 2008 he left Christianity. Bruce is now a humanist and an atheist.
Connect with me on social media:
You can email Bruce via the Contact Form.
Your comments are welcome and appreciated. All first-time comments are moderated. Please read the commenting rules before commenting.