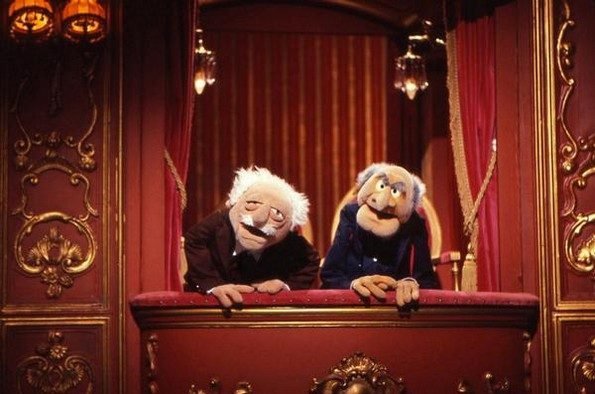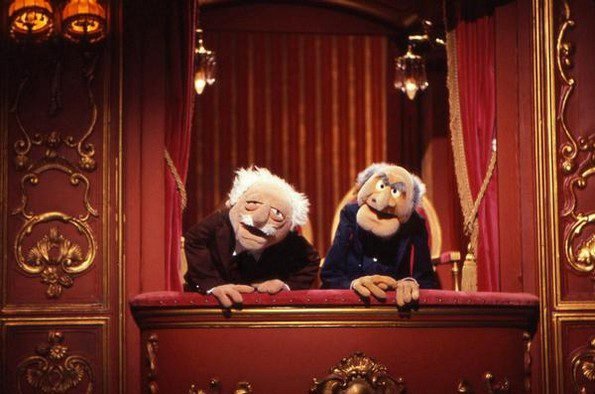 Today, Lauren, an Evangelical woman from New York, left the following comment on the post titled How Evangelicalism Attempts to Supplant Family Relationships. Lauren read all of two posts on this site, the aforementioned article and the Comment Policy. My response to Lauren's comment is indented and italicized.
Well…I'd "comment" but you are CENSORING comments…because silence always looks like "agreement".
Lauren goes right for the jugular, accusing me of censoring comments. Evidently, if I don't let Evangelicals run willy-nilly over the comment section I am censoring them.

It's evident, at least to me, that either Lauren didn't read the Comment Policy or she lacks basic reading comprehension skills.

I do not censor first-time comments. The Comment Policy states:

Evangelical commenters will be given one opportunity to say whatever they want. One, not two, three, or ten. Just one. Quote the Bible. Preach the sermon God has laid upon your heart. Put in a good word for Jesus. You have one opportunity to impress readers with your John Holmes-like Bible prowess.

Lauren could have put a good word in for Jesus or tried to evangelize me, but she decided, instead, to whine and complain about "censorship." She used her one opportunity to preach the Good News to complain about the Comment Policy and attack my character. Good job, Lauren. I am sure God is proud of you.
You are a liar.
This is quite a claim by Lauren. What in the post she commented on is a lie? She provides no evidence for her claim, just a bald assertion meant to cause harm. Sorry, Lauren, I have been dealing with Assholes for Jesus® for fifteen years. You are a rank amateur compared to some of your fellow Christians.
And like it or not, I won't pray FOR you…but I will talk to God ABOUT you.
This is a distinction without a difference. Maybe Lauren will let me know what the Bible God says about me. Better yet, why doesn't God directly talk to me? He knows where I live. He even has my email address and text number. Why work through frail, mistaken middlemen such as Lauren?
Funny that you NEED to censor Scripture or evangelical comments…it's like you think they might have some sort of power to them or you'd not be bothered by them. You actually give them much more validation by censoring them than by just ignoring them.
Lauren could have quoted as many Bible verses as she wished, but chose not to. That's on her.

The rest of the relevant Comment Policy states:

The following types of comments will not be approved:

Preachy/sermonizing comment

Extensive Bible verse quoting comment

Evangelizing comment

I am praying for you comment

You are going to Hell comment

You never were saved comment

You never were a Christian comment

Any comment that is a personal attack

Any comment that is not on point with what the post is about

Any comment that denigrates abuse victims

Any comment that attacks LGBTQ people

As you can see, quoting Bible verses in comments is not banned, as long as the quotations are focused and reasonable. What I don't want is a bunch of proof-texting or sermonizing. Remember, Lauren could have quoted the entire book of John in her first comment, but she chose not to. That's all on her.
I don't anticipate this comment will remain on your page.
Why? I approved it, as I do all first-time comments. It sounds like Lauren has a martyrs complex. The Evil Atheist Bruce Gerencser is keeping her from saying whatever she wants. This, of course, is not true.
My heart is broken for your brokenness and the deception your uncensored comments will cause.
Brokenness? Really? I'm quite whole, thank you very much — outside of a few loose screws and broken body. Once free from the shackles of Evangelicalism, I found freedom and wholeness.

No first-time comments are ever censored. NEVER! That said, commenting on this site is a privilege. The Comment Policy states:

The Life and Times of Bruce Gerencser is not a democracy where anyone has a right to say whatever they want. This is my personal blog and I reserve the right to approve or not approve any comment. When a comment or a commenter is abusive towards the community of people who read this blog, I reserve the right to ban the commenter.

If you can be respectful, decent, and thoughtful, your comment will always be approved. Unfortunately, there are many people — Evangelical/Fundamentalist Christians in particular — who have a hard time playing well with others. They often use a passive-aggressive approach towards me and the non-Christian people who frequent this blog. This kind of behavior will not be tolerated and will result in a permanent ban.

This blog is also not a place for hardcore atheists to preach the gospel of atheism. While I am an atheist, many of the people who read this blog are not. Frank, honest, open, and passionate discussion about religion, Christianity, and Evangelicalism is encouraged and welcome. However, I do expect atheists not to attack, badger, or denigrate people who still believe in God. If you are respectful, decent, and thoughtful, you will be fine.

Lauren seems to think that I should allow people to say whatever they want in the comments. That's not going to happen — ever. The privilege of commenting on this site (after a first comment) must be earned. Play by the rules, and you can comment at will. We have developed a wonderful community over the years. One reason for this is that I don't let Evangelicals shit all over the place. This is a private blog, my blog, no different from my home or automobile. I choose who I do or don't let into my home or drive my car. I suspect Lauren does the same.

Here's what I will do, I will offer Lauren ONE opportunity to write a guest post. She is free to say whatever she wants. Show why I am a "liar," Lauren. Reveal why I am such a "bad" man. Write about what your "friend" told you about Bruce Gerencser. Defend Christianity. Prove the existence of the Bible God. Defend the inerrancy and infallibility of the Bible. Better yet, share your testimony. Just remember, readers will respond to what you write, as will I.

I will offer Lauren another deal. I will grant her the privilege to comment whenever and however she wants IF she arranges for me to speak at her church on a Sunday morning on the subject "Why I Am an Atheist." Let's see if Lauren is a woman of conviction. Surely, I should have the right to say whatever I want, whenever I want, wherever I want, and stopping me from doing so is "censorship," right? Right? 🙂

I suspect my church's size is far bigger attendance-wise than the church Lauren attends, so this would be a fair swap of platforms. 🙂 I have made this offer numerous times over the years. Not one Evangelical has taken me up on it. I wonder why?
BTW…I am a member of "The Family of God" and found your page looking for a logo…thanks for helping me find you so I can talk to my Friend about you.
Please let me know what your "Friend," Hey-Zeus, has to say. He's dead, you know. It will be quite a feat for you to get a response from a 2,000-year-old corpse.
Saved by Reason,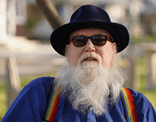 Bruce Gerencser, 65, lives in rural Northwest Ohio with his wife of 44 years. He and his wife have six grown children and thirteen grandchildren. Bruce pastored Evangelical churches for twenty-five years in Ohio, Texas, and Michigan. Bruce left the ministry in 2005, and in 2008 he left Christianity. Bruce is now a humanist and an atheist.
Connect with me on social media:
You can email Bruce via the Contact Form.
Your comments are welcome and appreciated. All first-time comments are moderated. Please read the commenting rules before commenting.