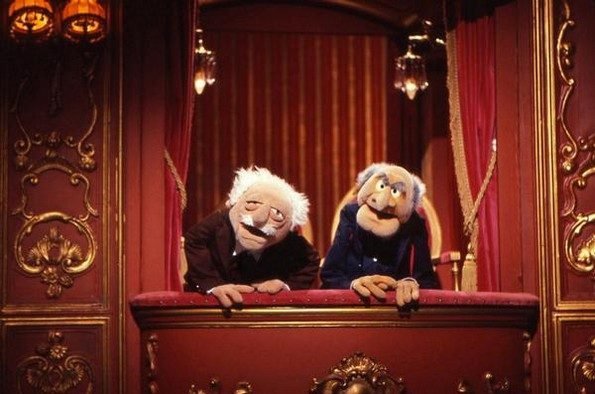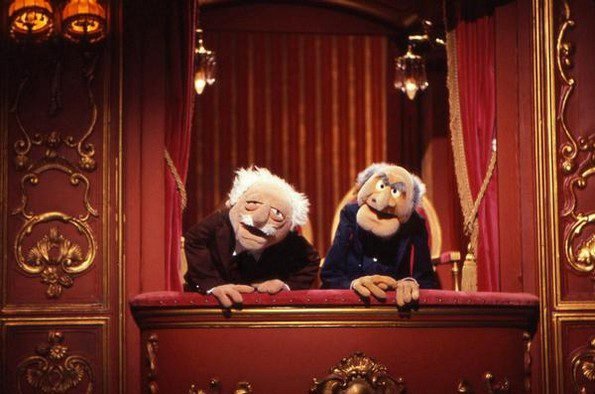 Last week, I finally figured out how to successfully block John/Tom/James/I Love Dick from accessing this site.
Unable to physically access this site, John continues to email me. This avenue of access will soon go away once I move to a new address. Months ago, I made the mistake of answering John with my public-facing email address. This was a mistake on my part. Lesson learned.
John sent me this email last week:
You can add this as a guest post or however.

In response to the God bless America signs.

We do not care what atheists think about them. And/or the ACLU (Anti-Christian lunacy union)

I've actually volunteered to put one up in every school and building that may be the very thing that the Holy Spirit uses to bring a lost student to Jesus Christ.

The demon baphomet cannot save anyone and the only reason those agag lost satanists put his ugly statue up was to mock Christ.

Allah also is a demonic idol and Muslims are not going to proudly display him in American government buildings.

Most Americans are considered infidels.

No Satan is on mission to keep Jesus Christ out of schools and government because he is the ONLY WAY anyone will ever be saved from sin and hell.

And yes they DO EXIST Bud.

I strong encourage all who are seeing this hopefully the demonic agent was restrained in getting the gospel on this site.

I encourage you to Admit your a sinner Believe sincerely that Jesus Christ suffered agony and died and rose again to save you from sin and hell.

Trust and receive him now.

Pray,"LORD JESUS I AM A SINNER AND I CANNOT SAVE MYSELF I BELIEVE THAT JESUS CHRIST DIED AND ROSE AGAIN TO GIVE ME ETERNAL SALVATION AND FORGIVENESS OF SIN LORD JESUS I ACCEPT YOU NOW I TRUST IN YOU AND YOU ALONE THANK YOU FOR LOVING ME FORGIVING ME AND SAVING ME IN JESUS NAME AMEN"

God bless
Then John wrote to say:
I feel very sorry for you as you are one lost Agag sick philistine.

Pearls cast among swine. I'm done here. I encourage you and everyone else who is blinded by satanic vices of antithesitic atheism to stay alive as long as possible
Over the weekend, John said:
You should listen to her.

She [Lauren] speaks the truth.

Jesus Christ suffered agony and died and rose again to pay penalty for your sins and give you the gift of forgiveness and grace and eternal life.

The portrait of who chooses to pay for his own sin is as follows:

DEMON: GRARRRRRR! RARRRRRRR!!!!

ATHEISTIC MAN: AHHHHHHHH!!!! NOOOOOO!!! HELP ME!!!!! THAT THING IS GROTESQUE!!!!! AHHHHH!!!! I'M ON FIRE!!!!

Hope all who read will sincerely accept Jesus this time.
I decided to have some fun with John. I sent him a photo of a group of naked men, a passel of dicks. 🙂 I then emailed him, saying: Please stop sending me requests for sex you pervert.
The hook baited, John hysterically replied:
What in the World????

Where in my email is a a request for Sex??

I'm trying to get you genuinely saved!

I came across your blog and was heartbroken 💔😭

Is that why you quit the ministry because you turned faggot? Obviously to send a nasty pic like that.
Faggotry and dikeism is nasty and demonic no matter what the devil led supreme USA court says!

Y'all supporting faggots and baby killers will lead to destruction! You fixing to find out God's word is real and true!
John uses numerous Gmail addresses to contact me. He typically blocks me from responding to him. John is a vile, nasty, hateful man who says he is a Jesus-loving Evangelical Christian. I'm convinced that John is a deeply closeted gay Christian man with raging homosexual desires.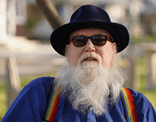 Bruce Gerencser, 65, lives in rural Northwest Ohio with his wife of 44 years. He and his wife have six grown children and thirteen grandchildren. Bruce pastored Evangelical churches for twenty-five years in Ohio, Texas, and Michigan. Bruce left the ministry in 2005, and in 2008 he left Christianity. Bruce is now a humanist and an atheist.
Connect with me on social media:
You can email Bruce via the Contact Form.
Your comments are welcome and appreciated. All first-time comments are moderated. Please read the commenting rules before commenting.