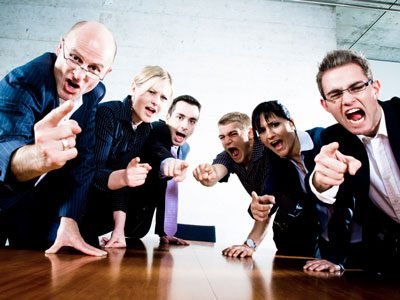 My dear friend Zoe recently wrote the following for a blog post titled My Benediction:
Like all the years I studied to understand my former Christian belief system. At some point, I moved on from that, though I can engage, I often choose not to. Or, I limit my input. There comes a time when the sorrow attached to it all weighs heavily on the heart. The exercise has been beneficial for understanding me, mom, and a lot of humanity throughout history. I don't have the energy anymore to go point by point to try and warn and or educate. My therapist shared something, with a caveat that at first this sounds terrible to say, but: Some people are just terminal.

Without going into more personal detail, this wasn't about suicide or suicidal ideation. This was more about, if I understand it correctly, accepting that some people can't be moved. And it's more than a sense of them not wanting to move, they just can't. They are in their own world and regardless of the reasons, some people can't reason other than where they are at.

Over the years of recovery for me, I have read, I have studied, I have prayed my knees raw (in those years), I have listened, I have contemplated, I have educated myself and I have played devil's advocate. If you're going to try to educate others then you have to spend time studying the other side. Until of course, it's time to stop. It doesn't matter about their new tricks. There aren't any new tricks. Actually, nothing has changed. I look at Christianity. What has really changed? Maybe that there are more denominations/sects now than when I joined up . . . but they're still Christianity.
I met Zoe back in my emerging/emergent Christian days; my "barely" Christian days. She's been around for the whole Bruce Gerencser Show — all five acts. Both of us have spent years interacting with abrasive, hostile Evangelical Christians with few satisfying outcomes. We have learned over time that some people are just terminal; that no amount of evidence or emotional capital is going to change their minds.
Since 2007, I have interacted with thousands of Evangelical zealots. Virtually every one of these interactions miserably failed. Why? Until a person can entertain the thought that they just might be wrong or that their beliefs might be untrue, there's no hope for them. Most people who deconvert do so from the privacy of the shadows. One of the reasons I respond to hostile Evangelicals is to help the thousands of lurkers who frequent this site, but never comment or email me. Taking what they learn from my writing and the comments of readers, doubting believers think about their beliefs — whether they are rational and evidence-based. I love hearing from such people, learning that something I said made a meaningful difference in their lives.
Some days, I enjoy engaging Evangelical zealots for sport. I haven't heard an original argument for the veracity of Christianity and the Bible in over a decade. When a know-it-all Evangelical thinks they can "educate" me, put me in my place, or "save" me, I lick my chops and say, "may I have BBQ sauce for the beef I'm about to shred?"
Other days, I am just content to sigh. (Please see Why I Use the Word "Sigh".) I'm with Zoe when she says, "I don't have the energy anymore to go point by point to try and warn and or educate." Every day of my life is dominated by unrelenting pain, nausea, and bowel problems. Just getting out of bed is all I can do some days. Other days, I have a short window to do the things I want or need to do. Sunday, we went to Toledo to shop for groceries: Fresh Tyme Market, Costco, Monnette's Market, and Meijer, finishing the night with dinner at Texas Roadhouse. Did I overdo it? Big time, as my counselor will remind me on Thursday. Two days later, I am still having a hard time moving. This afternoon, I had a steroid injection in my right hip. In two weeks, I will have an injection in my left hip. My orthopedic was brutally honest with me, saying that he was doubtful, based on the location of the pain, that the injections will be helpful. I am willing to give it a try, hoping to improve the quality of my life. Either that or maybe I'll take up "praying." 🙂 With these things and others as the backdrop of my life, I hope Evangelicals who want to grind on me like a stripper giving an IFB preacher a lapdance, understand if I don't pay attention to them. For those I do, you are "special." 🙂 Oh so "special" . . .
Are you an atheist, agnostic, or non-Christian? Have you changed the way you interact with Evangelicals over the years? Please share your experiences in the comment section.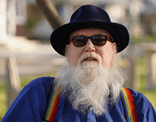 Bruce Gerencser, 65, lives in rural Northwest Ohio with his wife of 44 years. He and his wife have six grown children and thirteen grandchildren. Bruce pastored Evangelical churches for twenty-five years in Ohio, Texas, and Michigan. Bruce left the ministry in 2005, and in 2008 he left Christianity. Bruce is now a humanist and an atheist.
Connect with me on social media:
You can email Bruce via the Contact Form.
Your comments are welcome and appreciated. All first-time comments are moderated. Please read the commenting rules before commenting.