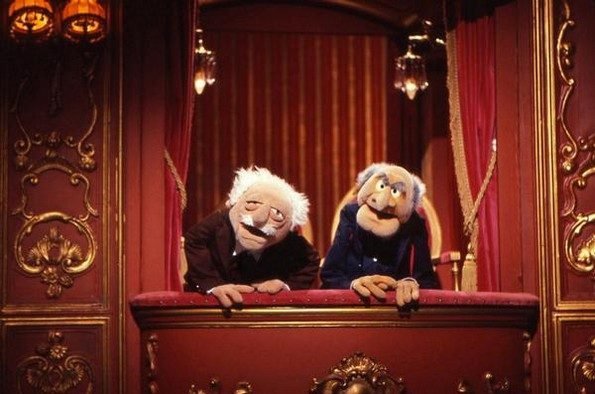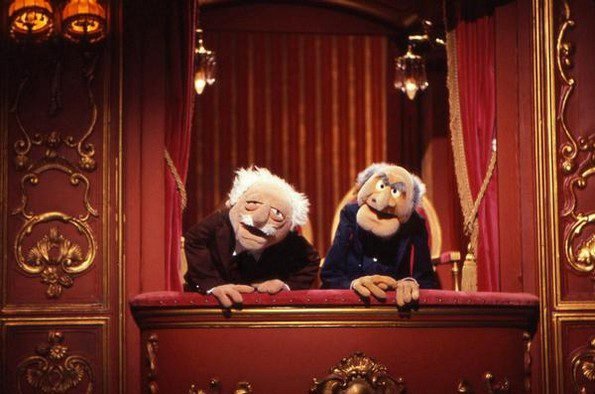 It never ceases to amaze me how Evangelicals think assertions are facts or truth. In classic presuppositionalist fashion, they assume, without evidence, that their assertions are self-evident, and only people who suppress the truth deny them. This allows them to dismiss out of hand anyone who disagrees with them.
Most Evangelicals are not taught to "think." Instead, they are encouraged to regurgitate the "truth" preached from church pulpits. Even those who show intellectual ambition typically only read books and listen to people who reinforce their beliefs. I read lots of books, heavy theological tomes, as an Evangelical pastor. However, every book in my library of over 1,000 books reinforced my beliefs. Sure, I was challenged around the edges of my beliefs, but I didn't read one author that challenged my core beliefs. I was almost fifty years old before I read books that caused me to question my beliefs about the inerrancy and infallibility of the Bible and the central tenets of Christianity.
Yesterday, an Evangelical man named Justin left the following comment on the post IFB Church Member Takes Issue With a Post I Wrote about Tony Hutson and Middle Tennessee Baptist Church.
Here's what he had to say:
God's word stands on its own. We can argue for and against it, but it isn't affected by either. God is in charge. We are not. I will say this. If you are unsaved now, you always were.
Justin asserted:
The Protestant Christian Bible (KJV?) stands on its own.
The Bible is impervious to criticism.
God is in control (sovereign).
If I am unsaved now, I never was saved.
Justin provides no evidence for his claims. He just baldly, arrogantly, and self-righteously asserts that they are true. He assumes, wrongly, that these "truths" cannot be challenged; that they are "facts" that reasonable people know are true.
In what ways does the Bible stand on its own? After all, it's just a collection of books, mostly written by unknown authors. Surely, Justin is not claiming the Bible, either at the manuscript or translation level, is without error? If so, I wonder if he knows and understands that this claim cannot be intellectually sustained?
I will make the same offer to Justin I have made to other Evangelicals: I will have shipped to your home one of Dr. Bart Ehrman's books on the nature and history of the Bible. Free of charge. All I ask is that you read it and meaningfully engage me on its content. Fourteen years in, I have yet to have one Evangelical take me up on my offer. Why is that?
You see, when you live in the Evangelical bubble, and even more so in the Independent Fundamentalist Baptist (IFB) bubble, you are walled off from any and all "truth" but your own. Certain that you are right, you see no need to engage beliefs contrary to your own. As I have said numerous times before, certainty breeds arrogance.
Justin asserts that "God is in control," but outside of select Bible verses, there's no evidence for his claim. All one needs to do is look at the world to see that the God of the Bible is not in control, and if, perchance, he is, he should be fired immediately. The evidence suggests that we are on our own and that we alone can affect change. Evangelicals admitted this much when they abandoned preaching the gospel and winning souls for raw, naked political power.
Finally, Justin, unable to square my story with his peculiar theological beliefs, attacks me personally, saying that I never was saved. I have provided mountains of evidence that suggests otherwise, but, Justin, with a wave of his hand, dismisses the fifty years I spent in the Christian church and the twenty-five years I spent slavishly and devotedly following Jesus Christ, preaching the gospel, winning souls, and living according to the teachings of the Bible. (And I would be more than happy to have a Christian dick-measuring contest with Justin if he is interested in doing so. I'm John Holmes confident that my life as a Christian more than measures up to his.)
Best I can tell, Justin read all of one post on this site. I encourage him to read the posts found on the WHY? page before ignorantly passing judgment on my life. God's Holy Word says in Proverbs 18:13: Answering before listening is both stupid and rude. Justin, if you are reading this, please listen to God. 🙂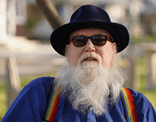 Bruce Gerencser, 65, lives in rural Northwest Ohio with his wife of 44 years. He and his wife have six grown children and thirteen grandchildren. Bruce pastored Evangelical churches for twenty-five years in Ohio, Texas, and Michigan. Bruce left the ministry in 2005, and in 2008 he left Christianity. Bruce is now a humanist and an atheist.
Connect with me on social media:
You can email Bruce via the Contact Form.
Your comments are welcome and appreciated. All first-time comments are moderated. Please read the commenting rules before commenting.