I recently wrote a letter to the editor of the Defiance Crescent-News:
Dear Editor,

Patrick Holt is an Independent Fundamentalist Baptist preacher. Stuck in the 1950s, Holt thinks America would be great again if we just returned to the homophobic, racist, misogynistic 50s; a return to the days when Evangelical Christianity ruled the roost. Holt looks at our culture and sees decline, decay, and godlessness. He blames these failures on the removal of Bible reading, prayer, and the Ten Commandments from public schools. If only our progeny were led in daily prayer and Bible reading by their teachers and taught the Ten Commandments, our culture would magically return to the glory days of the 1950s.

That ship has sailed, never to return. The 1950s were hardly what Holt intimates them to be. Racism. Homophobia. Misogyny. Patriarchalism. McCarthyism. Criminalization of birth control and abortion. Shall I go on? Those of us who value social progress, equality, and equal protection under the law have a very different view of the world. We intend to push back when Evangelicals try to drag us back to the "good old days." Evangelical Christianity is dying on the vine. Younger Americans are abandoning organized religion in record numbers. The number of atheists, agnostics, and nones continues to grow, now equaling Evangelicals as a voting bloc.

Holt would have us believe that the only thing keeping him from being a thief and murderer is Jesus. Is that not the conclusion we must come to when he says "Godlessness leads to lawlessness?" I don't know about Holt, but I murder all the people I want to. I burglarize as many of my neighbors as I want to. I just don't want to. The unwashed, uncircumcised Philistines of the world have moral and ethical values — no God needed.

This Saturday, Defiance will have its first Pride Walk. I have no doubt that Holt will see this event as yet another sign of decay and depravity, a sign of the soon return of the dead Jesus. I plan to be at the Pride Walk. I am sixty-five years old, by all accounts a curmudgeon. Yet, I know that a better tomorrow requires justice and equality for all. I have thirteen grandchildren. I want a better future for them. I understand Holt's beliefs. I once was an IFB preacher, an Evangelical pastor for twenty-five years. I also know that it is possible to break free from the narrow, bigoted, anti-human beliefs of Evangelical Christianity.

Bruce Gerencser
Ney, Ohio
Lorraine Schaefer, a resident of Payne, "responded" to my letter. Here's what she had to say:
Lesson one about extraction. There are two such procedures, medical with label "embarrassment, inconvenient or choice" using a longer instrument to enter the cavity, the uterus.

The dental procedure entitled "infection uses a small instrument to enter the cavity named "mouth."

Both procedures may require crushing the crown, ugh and looking at a picture of an extracted molar you sometimes see four roots. Christian "bigots" might equate them to the medical procedure as two legs and two arms. Hands at the end of those teeny weeny arms once were pictured encircling a surgeon's finger during a pre-natal surgery.

Suction is always necessary during these procedures — no bits of molar left in the gums to cause problems and often the patient feels a thump, thump there, the same feeling holding a medically extracted red thing you see on Feb. 14 cards called Valentine's stating "I love you."

Just as dental, medical suction pieces must be counted and accounted for, even that tiny double sack. Remember your first accordion lesson when no music came out, only air? Those pieces counted prevent infection and sometimes death after a medical procedure.

Neither procedure is a happy one, and some memories last forever.

Two years after adding two beautiful babies to our family I was blessed with another beautiful daughter from my womb. Years later I cried at the grave of my fourth beloved child's biological mother's grave in undying gratitude that she had the courage to give my son life and to me.

Mr. Gerenscer, your "dead Jesus" is very alive in our family.

Lorraine Schaefer
Schaefer, who is in her nineties, ignores the bulk of my email and focuses, instead, on my brief mention of abortion. Of course, if she is a regular reader of the Crescent-News over the years, she knows that I support women's bodily autonomy and reproductive rights. She knows that I am no friend of forced birthers.
Most abortions occur in the first trimester, (Abortion Facts, Lies, and Contradictions) at a time when the human tissue growing in a woman's womb looks like this: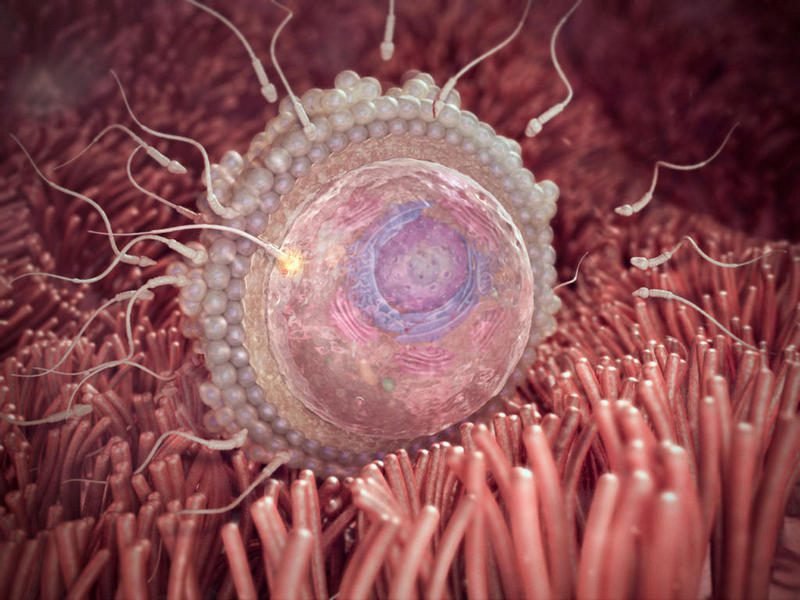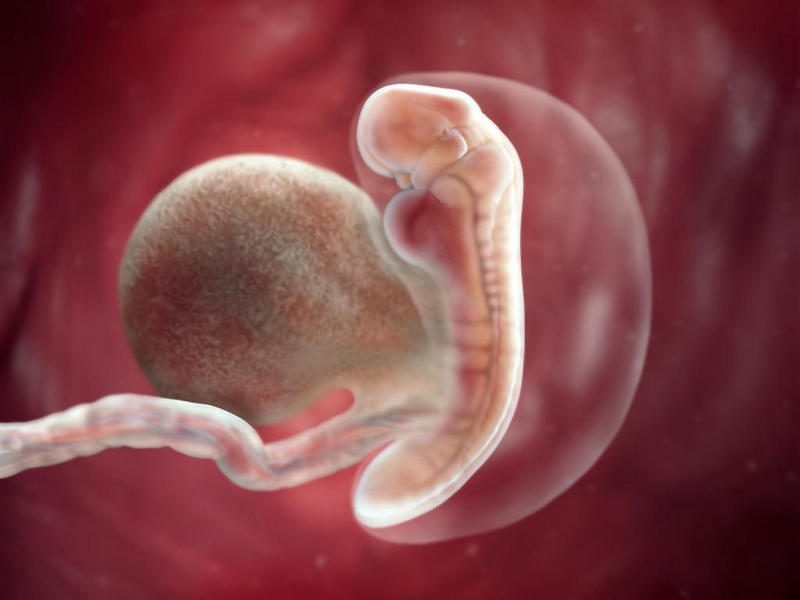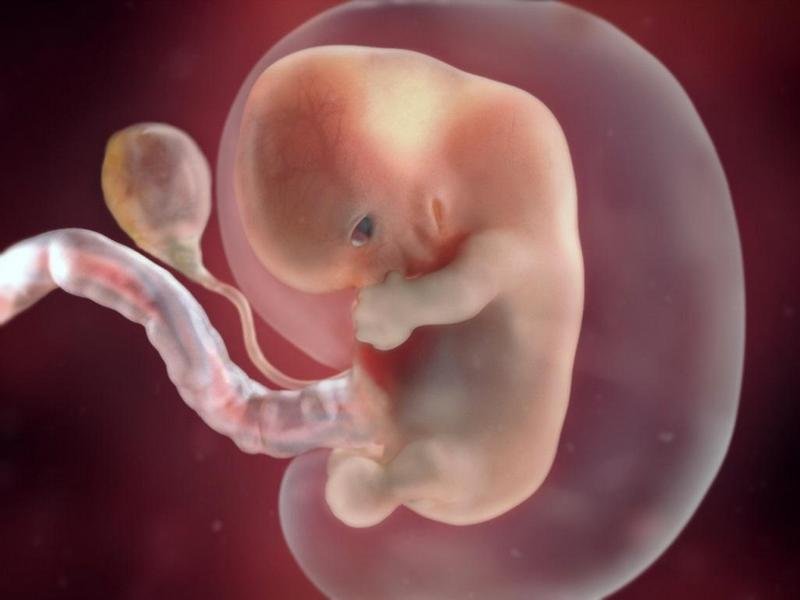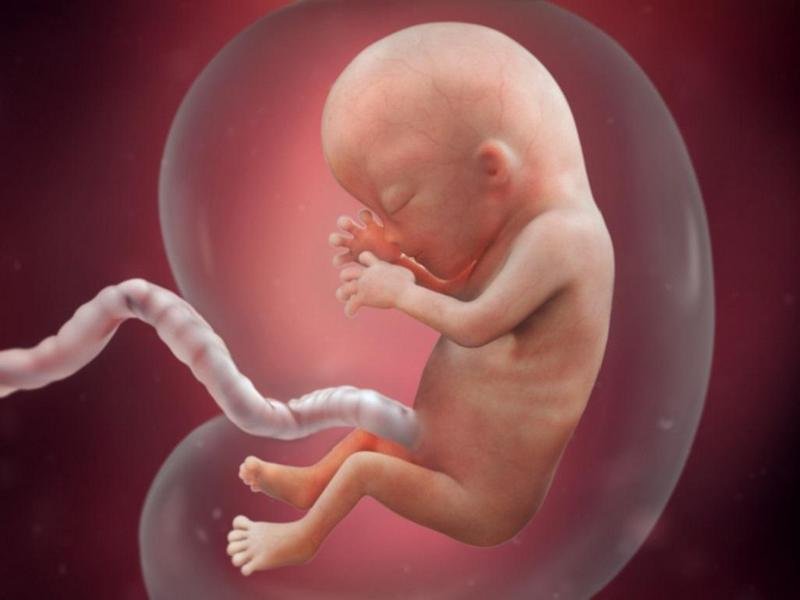 Schaefer, as forced birthers are wont to do, ignores the medical abortifacients and goes straight for the procedure that often elicits heightened emotional response from people: Dilation and Curettage (D&C). Oh my God, they are hacking the baby to death! forced birthers such as Schaefer say. I'm surprised she didn't try to graphically describe late-term abortion. Regardless of Schaefer's graphic description, the fact remains that no woman should be forced to carry tissue/fetus to term.
Schaefer objects to me suggesting that Jesus is dead, yet she provides no evidence to the contrary except personal faith. Further, she bristles at being called a bigot, but forced birthers, along with anti-LGBTQ crusaders ARE bigots, so I intend to keep labeling them this way until they show that I am wrong. I'm done playing nice with hardcore Evangelicals, conservative Catholics, and Mormons. I have received countless emails, comments, and social media messages from Christian zealots who object to something I've written about abortion and LGBTQ issues. Most of them were nasty, violent, and hateful people uninterested in honest, open, thoughtful dialog. Such people are bigots. If such Christians don't want to be called bigots, I suggest that they change their tack and humbly LISTEN to people different from them.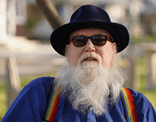 Bruce Gerencser, 65, lives in rural Northwest Ohio with his wife of 44 years. He and his wife have six grown children and thirteen grandchildren. Bruce pastored Evangelical churches for twenty-five years in Ohio, Texas, and Michigan. Bruce left the ministry in 2005, and in 2008 he left Christianity. Bruce is now a humanist and an atheist.
Connect with me on social media:
You can email Bruce via the Contact Form.
Your comments are welcome and appreciated. All first-time comments are moderated. Please read the commenting rules before commenting.