"Let's get men out of women's sports. they're telling the young kids in school, you can be a boy tomorrow even if you're a girl … But I want the young kids to know you go to heaven. Jesus may not recognize you. Because he made you a boy. He made you a girl."
"As a born-again Christian, I believe God actively and directly influences me to action."
"We have the DNA of our Lord Jesus Christ."
— Herschel Walker
Herschel Walker, whose claim to fame is that he forty years ago scored fifty-three touchdowns for the University of Georgia football team and played eleven years in the NFL, is running for the U.S. Senate seat currently occupied by Ralphael Warnock. Walker, an Evangelical Christian was endorsed by Republican kingmaker, disgraced ex-president, and consummate liar Donald Trump. Early on, Republican operatives knew Walker had some "problems" in his past. Well, we now know that those problems are lying about his college grades, graduation, and work history; children with multiple women (whom he abandoned); lying about contributions from his charitable foundation; paying for a woman to have an abortion.
Walker is running on a "family values" platform. He is stridently anti-abortion; a forced birther who wants to criminalize ALL abortions, including in the case of rape, incest, and the life of the mother. Walker has children with three different women, yet he largely has played no part in their lives. Family values, my ass. Astoundingly, despite all these allegations, Walker is in a close race with Warnock. What gives?
Walker is an Evangelical Christian. Sometime in his life — allegedly after all of the "sins" mentioned in this post — he became born again. Walker said he had mental health problems before Jesus saved him, but his present behavior suggests that those problems still remain. As I have watched the Walker story unfold in recent days, it is evident that he is a pathological liar, much like his hero Donald Trump. He simply cannot tell the truth.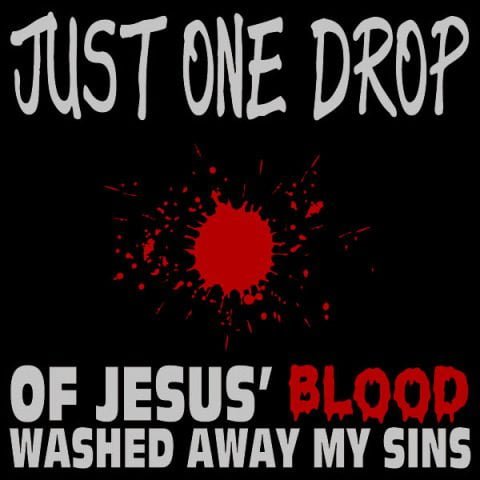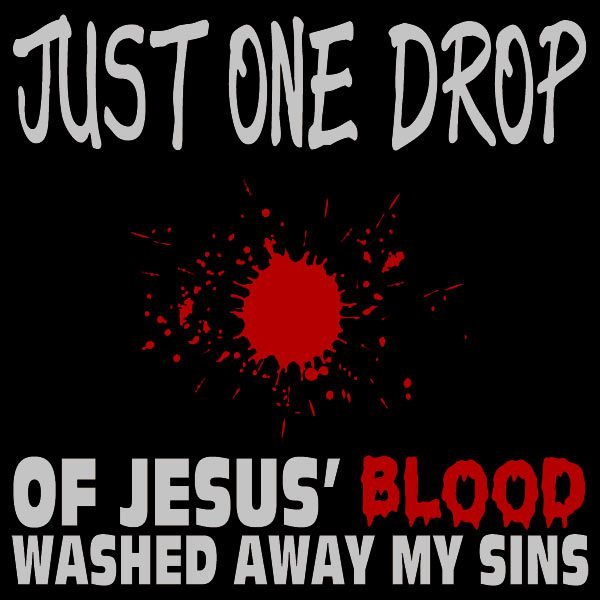 Walker believes that because he has been "born again," all his past, present, and future sins are forgiven. In his mind, the blood of Jesus washes all his sins away, never to be remembered again. And if God has forgiven him, so should everyone else.
Walker's beliefs are quite common in Evangelical circles. The blood of Jesus and forgiveness are used to cover all sorts of heinous behavior. That's why we see preachers such as Ted Haggard do things most of us think are immoral, if not criminal, yet after spending six months or a year rehabbing or leaving their church, we find them preaching again. Why? God has forgiven them, and so should everyone else. After all, 1 John 1:9 says: If we confess our sins, he is faithful and just to forgive us our sins, and to cleanse us from all unrighteousness. No matter what "sin" an Evangelical commits, all he has to do is confess his sin to God and he will instantaneously be forgiven. Awesome, right?
Of course, building one's moral and ethical foundation on a singular Bible verse is a bad idea. While the Bible does speak a lot about forgiveness — both from God and towards one another — it also says that repentance and restitution are required before forgiveness can be granted. And that's what's missing in Walker's life. I see no signs of repentance and restitution. He wants forgiveness without doing the work. While it is not up to me to forgive Walker for anything, Georgia Republican voters should not "forgive" Walker by giving him a Senate seat until he first repents (publicly confessing and owning his behavior) and makes restitution (paying child support and recanting his lies). And once this genuinely happens, I suspect Walker will understand that he has no business being a U.S. senator; that his time should be spent reconnecting with his children and seeking help from a competent secular counselor.
Bruce Gerencser, 66, lives in rural Northwest Ohio with his wife of 45 years. He and his wife have six grown children and thirteen grandchildren. Bruce pastored Evangelical churches for twenty-five years in Ohio, Texas, and Michigan. Bruce left the ministry in 2005, and in 2008 he left Christianity. Bruce is now a humanist and an atheist.
Connect with me on social media:
Your comments are welcome and appreciated. All first-time comments are moderated. Please read the commenting rules before commenting.
You can email Bruce via the Contact Form.