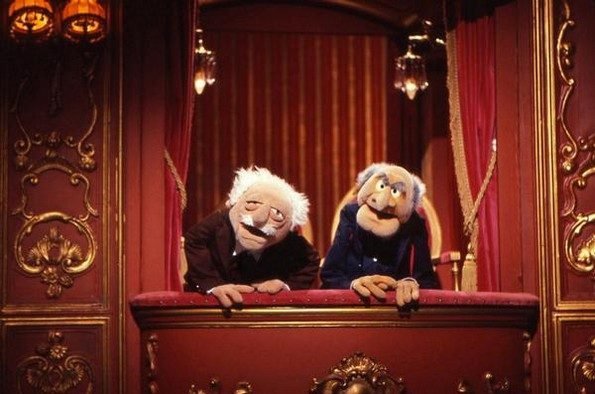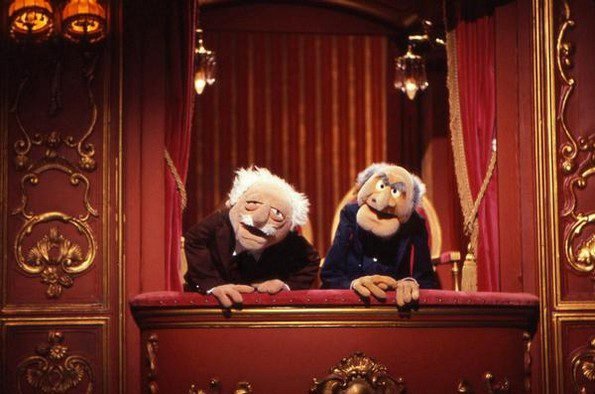 Today, I received in the mail a handwritten four-page letter from a young Christian family in Columbus, Ohio. They thought it so important for me to immediately receive their letter that they spent $27.90 to send it to me via Priority Mail Express. Sent on December 5th, I received it today.
The letter writer, a woman, was raised in High Street Baptist Church in Columbus — an Independent Fundamentalist Baptist congregation formerly pastored by Charles Mainous. (His son is now the church's pastor.) Mainous currently operates Afflicted Bible Missions and Fundamental Baptist Publications. He's written deep theological tomes such as Athletic Shorts: What Does the Bible Say? and Is Romanism in the Bible?
Ten years ago, the letter writer and her family left High Street, and after a year found True Christianity®. The letter writer painfully shares how Charles Mainous harmed their lives. I feel her pain. I know Mainous, having interacted with him several times years ago. Mainous is virulently anti-government, having filed lawsuits against various governmental entities. At one time, the church's steeple was painted red, white, and blue. Its entrance doors had big signs that warned FBI agents about attending services to spy on them. Mainous carried a handgun while in the pulpit.
One Tuesday in the early 1980s, I attended a Buckeye Baptist Fellowship Meeting at High Street Baptist Church in Columbus, Ohio. I thoroughly enjoyed the monthly pastors' fellowships I attended at various Independent Fundamentalist Baptist (IFB) churches. These meetings were a time for me to shoot the breeze with my ministerial colleagues and listen to what I considered, then, to be great preaching. On this particular Tuesday, one of the speakers was Charles Mainous, the pastor at High Street. Mainous was known for his virulent anti-government sermons. At the time, the steeple of his church was red, white and blue, church members carried firearms, and posted warnings on the doors warned government agents of this fact. I had heard him several times before, so I knew what to expect. During his harangue, Mainous said that it was a sin for pastors to pay into Social Security; that it was up to God to take care of his preachers, not the government. If Catholic priests could take a vow of poverty and be tax exempt, so should Baptist preachers. I thought, "he's right. God called me, God leads me, God talks to me, and God gives me my sermons to preach. Surely, God can take care of me when I get old." And so, following Mainous' advice, I filed for exemption from paying social security taxes on my ministerial income (and housing) (IRS Form 4361). I was twenty-five years old. Still physically fit, playing competitive basketball in the winter and softball in the summer, I looked good, felt good, and thought of myself as downright invincible. Jesus and Bruce were ready to take on the unwashed, uncircumcised Philistines of the world!
Mainous also talked me into unincorporating the church I pastored in southeast Ohio. I was somewhat anti-government too, so unincorporating made perfect sense. What Mainous didn't tell me is that if you ever close your church, you and the congregation don't have control over its assets — the county court does. It took us months to settle our financial affairs after closing.
Exempting myself from social security also caused me all sorts of financial problems, especially now that I am retired. My retirement check would be double what it is now had I paid into social security. I remedied this mistake late in my ministerial career, but it was too late to make much of a difference in my monthly check amount.
Mainous, a rich man, definitely gave a poor, young Baptist preacher bad advice. From the aforementioned post that references Mainous, the letter writer concluded that "my life had been negatively affected Mainous' teachings." This is not true. Sure, Mainous gave me bad advice. Sure, this advice hurt Polly and me financially. But, Charles Mainous played no part in my deconversion from Christianity. I've met countless Charles Mainous' over the years — pompous, arrogant preachers filled will bigotry and self-righteousness. Horrible men, to be sure, but they were not the reason I walked away from Christianity.
The letter writer shared a bit of her spiritual journey, telling me that not only God is real, but so is Satan. She implies that Satan is my problem, not God; that if I find the "right" God — hers — that all will be well. Typically, I eviscerate people who make such silly claims, but there was something about her letter that said to me "here's a family who was deeply wounded by Charles Mainous and High Street Baptist Church; here's a family who has found meaning, purpose, and peace in a different expression of faith," so I put my boning knife away.
Toward the end of her letter, the letter writer said:
What the enemy [Satan] has stolen he has to return and return it seven times.

So I speak that over your life.

That your health be restored!

Your finances be restored!

Your relationships be restored!
The letter writer wanted me to know that she "knew" what I am feeling and going through. Really? It is quite arrogant to say such a thing to someone you do not know. I suspect she is trying to say that she understands the things I have gone through in my life. I doubt it. I am old enough to be her father (and maybe her grandfather.) My experiences are unique to me. It is never wise to tell someone that you feel his pain or understand what he is going through. Empathy and sympathy don't require understanding. They do require love and kindness.
The letter writer concludes her letter by saying:
And the God Mainous is telling people about is not the God who has revealed himself to me.

And my prayer is one day you will see the true God Yeshua (is she part of a Messianic Jew congregation?).

He loves you and is there for you.
Of course, I could easily discredit and dismantle her claims, but I won't. Why? Included with the letter was a $50 Walmart gift card. Money always buys a lot of goodwill from me. Hint! Hint! Victor Justice, Dr. David Tee, Revival Fires, Danny Kluver, and Elliot. 🙂 Not from Walmart, though. We avoid Walmart if we can. Please email me for my preferred gift card list. 🙂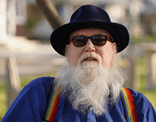 Bruce Gerencser, 65, lives in rural Northwest Ohio with his wife of 44 years. He and his wife have six grown children and thirteen grandchildren. Bruce pastored Evangelical churches for twenty-five years in Ohio, Texas, and Michigan. Bruce left the ministry in 2005, and in 2008 he left Christianity. Bruce is now a humanist and an atheist.
Connect with me on social media:
You can email Bruce via the Contact Form.
Your comments are welcome and appreciated. All first-time comments are moderated. Please read the commenting rules before commenting.