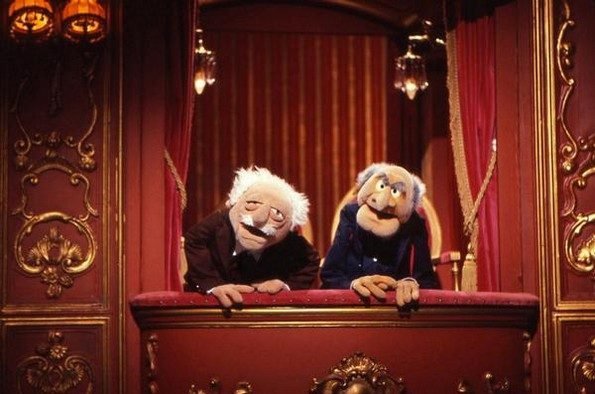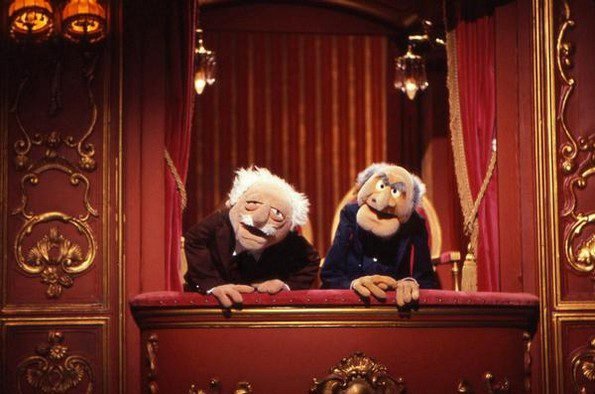 Over the weekend, I received the following email from a Christian woman named Alicia. All spelling, grammar, and punctuation in the original. My response follows. Alicia means well, so I do want to extend grace to her in my response.
Hi Bruce,
I just love you. I bet you were an awesome pastor. (And your wife looks absolutely lovely.) I am a believer and I love Tim Mill's site and your site.
I am not sure what Alicia means by saying "I just love you." I tend to bristle when Christians tell me that they love me, knowing how "love" is used to manipulate people or as an evangelism tool. Alicia doesn't know me, so she is not in a position to "love" me. Maybe she used the word in a colloquial sense.
I will leave it to former parishioners to say whether I was an awesome pastor. I humbly tried my best to minister to other people. Whether that qualifies as "awesome" is for others to decide. I do know that there are former parishioners who don't think I am "awesome." If these people saw me in a crosswalk, they would probably speed up and try to run me over. 'Tis the nature of the ministry. You can't be all things to all people.
Several months ago, I was interviewed by Tim Mills. Over 82,000 people have viewed the interview.
I find it so interesting to see how real believer's minds change. I kinda get the textual and philisophical reasons why folks deconvert. But what I don't get is when you guys say that there is no such thing as sin. Well, I do get it. It's because you guys never wallowed in it yourselves. You actually walked the walk so your consciences are clear and your souls aren't dinged up from it. You just feel like you've been bamboozled by religion.
Sin is a religious construct used by clerics to induce guilt and fear. Properly abused by preaching and teaching on "sin," congregants are then offered a "solution" for their sin — Jesus. Of course, Jesus is only found in churches that preach Biblical truth — or so preachers say, anyway. Offered forgiveness, once accepted, church members are expected to be faithful attendees and tithers. Preaching up sin is a way for preachers to maintain their hold on congregants, and, most of all, keep the money flowing.
As a humanist, I believe in good and bad behavior — not sin. Many normal, healthy human behaviors are considered "sins" by Christians. People go through life feeling fearful and guilty over just being human. This is particularly true when it comes to sexual behavior.
Trust me when I say that I have done a lot of "sinning" in my lifetime. My religion taught me that I daily sinned in thought, word, and deed, committing sins, according to my pastors, of commission and omission. This thinking led to a lot of fear and guilt. I was worried that the judgment of God was nigh, and that if I didn't stop sinning God might kill me.
Today, I live a much simpler life. No more fear or guilt, no worries about chastisement or judgment. My goal on any given day is to be a good man, living according to the humanist ideal. (Humanist Manifesto) And when I fail, I do my best to apologize and make restitution.
Well,,Lemme tell you, as a prodigal. THERE IS SIN. I walked away from God and walked in sin and it traumatized me. (Don't let a Dr. prescribe an antidepressant. They will fry your brain worse than a street drug.) Anyhow,… When I came back to God and read the Bible again…talk about feeling Bamboozled. What a B-Slap! Over and over that Book warns us not to sin so we don't hurt ourselves and others.
I can't speak to Alicia's experiences, but I don't view myself as a prodigal. I am a truth-seeker. Fifteen years ago, my studies and experiences showed me that the central claims of Christianity are false. Prodigals are people who return to that which they left behind. How could I possibly do so? If Christianity is untrue, what is there for me to go back to? That ship has sailed.
You"re in therapy cuz you were sinned against so horribly as a child. Your precious mother was sinned against and so traumatized. ( Lord only knows what you saw and dealt with as a Pastor.) And as i said…my own sins traumatized me.
I am in therapy for a lot of reasons — childhood trauma being one of them. However, it would be wrong to pin my deconversion on trauma alone. I'm not an atheist because my step-grandmother sexually molested me, nor am I an atheist because of countless other childhood traumas. Sure, these events shaped me psychologically and affected how I engage the world I live in, but my deconversion rests primarily on intellectual reasons, not emotional ones.
I hope you don't regret too much your time as a pastor. I"m sure you hedged a lot of folks from pain.\
The only thing I regret is spending so much of my life believing a lie. That said, I thoroughly enjoyed being a pastor. There are certain aspects of the ministry I don't miss, but loving and caring for people? Preaching and teaching? Ministering to the least of these? I would be less than honest if I didn't admit that I miss these things. Maybe I need to start an atheist church. 🙂

Forgive me if I seem like I"m talking church talk. I really am approaching it from a psychological standpoint.
The problem with approaching my story from a "psychological standpoint" is that Alicia is not qualified to do so, and neither are countless other Christians who take this approach with me.
My Contact page says:
I know you stayed at a Holiday Inn last night, but you are not a medical professional, so please do not send me unsolicited medical or psychological advice. I am not interested — ever.

If you are an Evangelical Christian, please read Dear Evangelical before sending me an email. If you have a pathological need to evangelize, spread the love of Jesus, or put a good word in for the man, the myth, the legend named Jesus, please don't. The same goes for telling me your church/pastor/Jesus is awesome. I am also not interested in reading sermonettes, testimonials, Bible verses, or your deconstruction/psychological evaluation of my life. By all means, if you feel the need to set me straight, start your own blog.
I make it clear that I am not interested in receiving medical or psychological advice — ever. I see a team of doctors on a regular basis. I see a psychologist weekly. I am well-cared for. That's why I ask people to NOT send me medical or psychological advice. How hard can it be for people to respect my wishes?
Anyhow, please don't feel the need to respond. I know you are a busy dude. And this topic is treading borderline for you.
Not treading, past the line. I know you mean well, so I am giving you a pass this round. In the future, when someone you don't know says "These are my boundaries," believe them.
I wanna say God Bless You, but I don't want to offend.
So I"ll be more invasive and just say HUGE HUGS to you and your wife.
There is no God, so I am not concerned about his "blessing" in the least. I have much to be thankful and grateful for, but God plays no part in my life. I give credit to whom credit is due, and God ain't done squat for me. How can he? He is a mythical being.
Bruce Gerencser, 66, lives in rural Northwest Ohio with his wife of 45 years. He and his wife have six grown children and thirteen grandchildren. Bruce pastored Evangelical churches for twenty-five years in Ohio, Texas, and Michigan. Bruce left the ministry in 2005, and in 2008 he left Christianity. Bruce is now a humanist and an atheist.
Connect with me on social media:
Your comments are welcome and appreciated. All first-time comments are moderated. Please read the commenting rules before commenting.
You can email Bruce via the Contact Form.