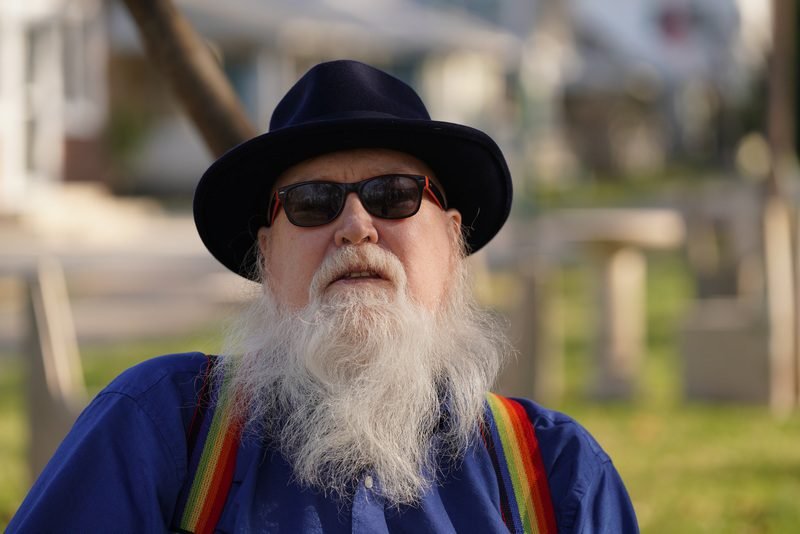 Several years ago, I saw my primary care doctor for a two-month check-up. I have been seeing the same doctor for twenty-five. We've become friends, and my appointments are often just as much catching up as they are treating me. My doctor is an Evangelical Christian. While I am sure he has noticed that I don't talk about God/Jesus/Church anymore, we have never had any sort of discussion about my current beliefs and way of life. We are Facebook friends, so he's read that I self-describe as an atheist.
For this visit: scripts were written/called in, CT scan scheduled, blood tests ordered, bitching about how bad the Browns/Bengals are, time to go home. The nurse — also an Evangelical — came into the room with several reams of paper (or so it seems) detailing everything we talked about during my visit. My doctor said to his nurse, Bruce, is a retired pastor. Before I could say a word, the nurse said, Retired pastor? How does THAT happen? Again, before I could say anything, my doctor said, He's a retired pastor. (This nurse was a fill-in. I have not seen her since.)
I outwardly smiled, and much like Trump changing the discussion from "pussy-grabbing" to Bill Clinton's dalliances, I said, how many games do you think the Browns will win? My doctor shook his head and laughed, knowing that his Browns suck (and my Bengals weren't much better).
For whatever reason, when it comes to my medical treatment, I wall myself off from my atheist and humanist beliefs. I don't disown them, I just don't talk about them. I do, from time to time, act like a devout, proselytizing Jehovah's Witness, leaving copies of the Freedom From Religion Foundation or Americans United For Separation of Church and State newsletters in the waiting room. Even with this low-key act of godlessness, I make sure my name and address are blacked out before placing the newsletters among waiting room reading materials.
What did the nurse mean when she said, Retired Pastor? how does THAT happen? Evangelical thinking on this subject goes something like this:
God calls men to be pastors.
The work of the ministry is far above any other job. In fact, it is not a job, it's a calling.
This calling is irrevocable. For the gifts and calling of God are without repentance. (Romans 11:29)
Pastors should die in the pulpit while preaching the gospel. Going to Heaven with my boots on, old-time preachers used to say.
Thus, being a retired pastor does not compute. God saved and called me, so I should still be preaching. But wait a minute. I am no longer a Christian. I don't believe in the existence of the God I at one time worshiped and served. My salvation and calling were the results of social conditioning, the consequence of spending fifty years in the Evangelical church. At age five I told my mother that I wanted to be a preacher someday. At age fifteen, I put my faith and trust in Jesus Christ. Two weeks later, I went before the church and told them I believed God was calling me to be a preacher. The congregation praised God for his selection of the redheaded Gerencser boy, and a week later I preached my first sermon. Thirty-three years later I preached my last sermon.
Someday, my obituary will be published in the Bryan Times and Defiance Crescent-News. On that day, my doctor will know the "truth" about my life and loss of faith. Until then, I am content to talk about football, baseball, or family, leaving my godlessness for another day. While I don't think the fact of my atheism would affect my medical care, I prefer not to complicate my professional relationship and friendship with my doctor. If I Iive longer than expected — which is increasingly doubtful — and my doctor retires before I die, perhaps then we will talk about my journey from Evangelicalism to atheism. Or maybe he'll stumble upon my blog or read one of the articles I have written for other blogs. I don't fear him knowing. I just know there's not enough time in a fifteen-minute office visit for me to explain why I am no longer a Christian.
Do you have certain people you haven't shared your deconversion with? Why do you keep this to yourself? Please share your thoughts in the comment section.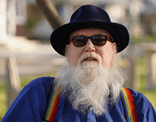 Bruce Gerencser, 64, lives in rural Northwest Ohio with his wife of 43 years. He and his wife have six grown children and thirteen grandchildren. Bruce pastored Evangelical churches for twenty-five years in Ohio, Texas, and Michigan. Bruce left the ministry in 2005, and in 2008 he left Christianity. Bruce is now a humanist and an atheist.
You can email Bruce via the Contact Form.
Your comments are welcome and appreciated. All first-time comments are moderated. Please read the commenting rules before commenting.