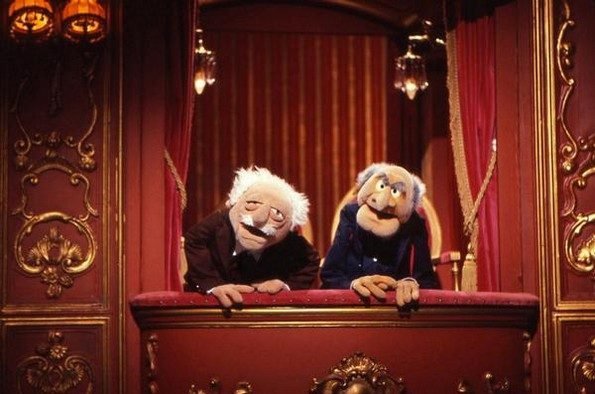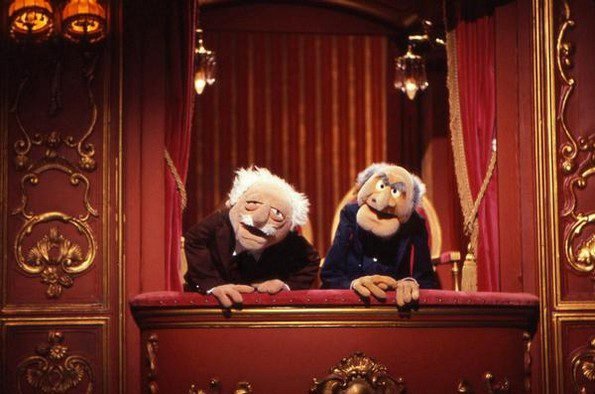 A year ago, an Evangelical man using a fake name, Victor [Viktor] Justice, left two comments on this site. One, a vile comment about the death of my dear friend Steve Gupton (please see The Suddenness of Death) was immediately deleted. I did, however, approve the following comment. All spelling and grammar errors, of which there are many, belong to Justice.
Congratulations Little Bruce:

Boy, you've really become the embodiment of a woke old fool. I honestly feel shame and pain for what you have done to your children. It's quite obvious that Polly was never saved, like yourself. This is evidenced by how quickly she turned into a typical, slobbish, western, bimbo. You could've joined the Harry Krishnas, and old, dumb, Polly woulda been right behind ya…what a dull, addled brained, dunce you married.

Your children hate your guts. You sound like half a fag, bellyaching night and day about how the whole world has been so cruel to Little Bruce.

The Judgement is closing in on you, son. Your body is falling apart fast and your debt is completely unplayable outside of the Cross of The Lord Jesus Christ Almighty!

Most sincerely,

A worm who Christ died for.
I immediately put Justice on the banned list, making him ineligible to comment. No one attacks my wife, children, grandchildren, or friends and gets by with it. As is my custom, I clear the banned list once a year. And sure as the sun comes up in the morning, Justice left another comment:
Bruce,

I'm not someone who just happened upon your blog. I've been reading it for a few years and I typically read for hours at a time.

We have a lot in common. OCPD/OCD, major back issues (crushed disk, advanced DDD, spinal stenosis), neck and head pain, with a extremely painful nerve disorders, etc, etc.

Where we differ from one another is my saving faith in the LORD Jesus Christ Almighty. What I see from you is someone that is the quintessential example of the former fake believer who's consumed by bitterness, jealousy, and selfishness.

You were never saved. Jesus Christ Almighty is truly your only hope and your running out of time!

Most sincerely,
I banned Justice once again. He then left the following comment (which I deleted):
Little Bruce,

Well, there's no fool — like an old fool. One thing that I can tell you is that you would never speak to me with anything but respect and reverence in person. You should only call me "Mr. Justice" from now on!

Anyway, getting back to what I was saying, before you "blocked and banned" me for what must be the fifth or sixth time. I HAVE read about 50% of what you have written on this blog over the years. I have several computers, computer locations, email addresses, and the aforementioned VPN. Nice try though…

I appreciated you republishing one of my prior letters to you. For the record, I meant every. Single. WORD. contained in it. Also, when you publish a blog on the World Wide Web, anyone has the ABSOLUTE right to join in on reading the content, making comments, and so forth. As long as they are aren't doing anything illegal, making threats of violence, or using profanity (yes, you read that right), they have the right to full enjoyment of "your" website.

I rarely bring a man's wife and family into these types of discussions, but I made an exception with Polly, because of how easily she dumped her "faith", the faith of her fathers…what a jezebel spirit that lurks within her unregenerate soul.

You are truly one of the lowest, most selfish, Christ hating bigoted pieces of human garbage on the face of the earth! You preached over 4,000 sermons that you didn't believe, while being paid, and thence went about ripping the heart out of those who you were sworn to minister to and love. You are slightly less abominable than Judas the Son of Perdition. AND NOW…you see yourself as the VICTIM!…Burn in Hell, Jack!

I'm angry about what you have said and done to my LORD and Savior — Jesus Christ Almighty! But, He is so loving that you could still possibly be forgiven and Saved! Hopefully, for your sake, Almighty GOD hasn't completely turned you over to a reprobate mind. GOD's grace, love, majesty, and mercy is truly a miracle! Praise His scared, holy, wonderful, and great Name! Glory to His righteous Name!

Most sincerely,
After Justice left this comment, I blocked him at the server level. Of course, this only works if he uses one of the IP addresses I have blocked. As expected, using a VPN, Justice evaded this block and sent me the following email:
I just read your last couple of posts (even though I'm supposed to be banned & blocked). You are really losing your stuff, son. I'll admit that I find your writing style to be pretty good, albeit the content of what you write is particularly vile. That's what I'm getting at, you are now producing retrograde, rehashed junk. You honestly have no more story to tell.

Obviously you can't just stop writing this blog, because it's your source of hustling money outta those who are suckers for your sob stories. Just know that Victor Justice knows exactly how you're conning, what I call, the deviant vulnerable.

I watched your clown show, supposedly speaking to the "humanist society." Being such a "professional photographer" didn't it dawn on you that it looked like you were talking to yourself in your dingy basement while Polly recorded. You look like a quintessential weakling with your filthy beard, jeans, and one of your grandmother's old hats from her family's civil war chest in the attic.

Yeah, being an atheist surely is a bundle of joy. Your nothing but a goofball clown with 10 or so sycophants lapping up your vomit. Good luck to your psychotherapist, who probably laughs you to scorn, the minute you waddle out the door. Good grief!
As you can see, Justice's goal is to inflict psychological harm. Much like Dr. David Tee, Revival Fires, and other Evangelical zealots, Justice hopes his words will cause harm. He's not interested in truth or evangelizing me. He's a playground bully who spends his days verbally molesting and assaulting me, safely ensconced in his mommy's basement without fear of responsibility and accountability.
It would be easy to dismiss Justice as someone who is mentally ill — and maybe he is. However, I am not willing to give him a pass. It is important for readers to see the connection between Justice's Fundamentalist beliefs and practices and his behavior. (Justice's use of certain words suggests he is a Calvinist.) Does anyone believe that Justice's words are remotely Christian? I know I don't. Had Justice been a member of one of the churches I pastored, and I learned he was viciously harassing people online, we would have excommunicated him. Such behavior is morally wrong regardless of religious affiliation. Yet, I suspect Justice is a member in good standing at an Evangelical church where he lives. His comments and emails reveal that Justice is a Bible believer. For all I know, he could be a preacher. Over the years, I have had Evangelical preachers take a similar approach. Hiding behind pseudonyms, these so-called men of God hurled all sorts of vile invectives my way. In two instances, I was eventually able to figure out who they were. I turned their comments into a post, and put their real name on the post. Now, that's justice. 🙂 It is unlikely that I will be able to ferret out Victor Justice. All I can do is ban and block him. When he uses a VPN, I will block the VPN's IP address bloc. Unfortunately, I run the risk of catching legitimate readers with this block. If that happens to you, please let me know.
A handful of readers (I see you Troy) think I should just delete comments from the Justices, Tees, and Revival Fires of the world. The reason I don't is this: I want readers to see the ugly underbelly of Evangelical Christianity; that there are beliefs and practices that can and do turn people into vile, nasty, hateful human beings. Justice, Tee, and Revival Fires are not just a few bad apples in a barrel of pristine Red Delicious apples. My email, comments, and social media messages from Evangelicals suggest that a sizeable minority of God's elect have no problem with viciously attacking anyone they disagree with — contrary to the teachings of Christ. These same people are MAGA and Qanon supporters. I fear these people, given the right circumstances, could be provoked to cause physical harm (as we saw in the 1/6/21 Insurrection).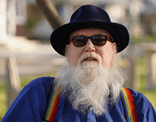 Bruce Gerencser, 65, lives in rural Northwest Ohio with his wife of 44 years. He and his wife have six grown children and thirteen grandchildren. Bruce pastored Evangelical churches for twenty-five years in Ohio, Texas, and Michigan. Bruce left the ministry in 2005, and in 2008 he left Christianity. Bruce is now a humanist and an atheist.
Connect with me on social media:
You can email Bruce via the Contact Form.
Your comments are welcome and appreciated. All first-time comments are moderated. Please read the commenting rules before commenting.