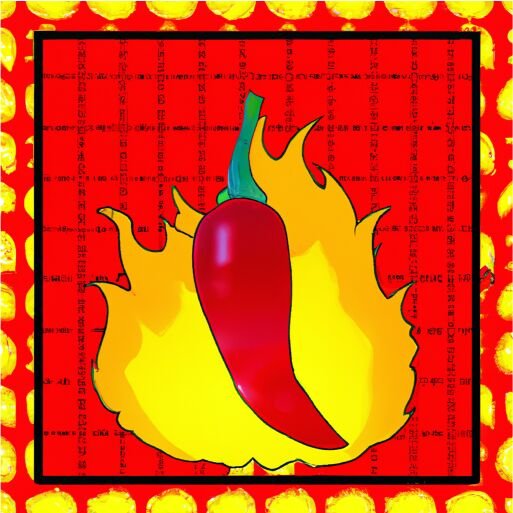 Former NFL quarterback Colin Kaepernick needs to move on. While racism may have played a part in his inability to get a gig six years ago, today that is no longer the case. Kaepernick is thirty-five and hasn't played in six years. He will be of no help to the New York Jets.
The United States has an immigration problem. Democrat denial of this fact only makes the border crisis worse.
If you harass someone just so you can record a clip for your YouTube channel and end up getting shot, I don't feel sorry for you. Personal space, Dude. I may not shoot you, but I will club you with my cane.
Ohio 2023. A high school football coach ran a play called "Nazi" against their predominantly Jewish opponent. He has since resigned, but I do wonder how he (and his players) thought this was a good idea. Heil Hitler!
My best "hot" take for today is my partner Polly. She's still hot in my eyes.
Republicans seem hyper-focused on President Biden's age, yet ignore Trump's age. Why is that? I'm for term and age limits. Neither of them should be running for office. But, here we are, so if Biden is the candidate in the general election, I'm voting for him.
MSNBC has become the official campaign organ for President Joe Biden. In their eyes, Grandpa Joe is a spry, sharp-as-a-tack old man. His age, cognitive ability, and physical wellness are issues of importance. Not the most important, but must be considered when voting in 2024.
Most opiate-related deaths are due to Fentanyl and other illegal street drugs. Yet, the FDA, doctors, and pharmacists continue to wage war against legal prescription narcotics users. Once again, a pharmacist refused to fill my prescription, even though I tried to fill it on the day my doctor wrote on the script. Nope. I had to wait five days. This time, I drove to Michigan and bought some cannabis to tide me over. Thanks, pharmacist, I am now a drug addict. 🙂
Everything I eat, drink, or breathe is bad for me. So bad, in fact, that I should have died before I was born.
My mom killed herself 30+ years ago. I still miss her. In moments of deep reflection, I think of how much Mom would have enjoyed our grandchildren; that she would have been thrilled that most of them are avid readers. Suicide leaves a scar that never totally heals. So much is lost the moment a loved one says "No Mas."
Bonus: The Cincinnati Reds will not make it to the playoffs this year. Coming off a hundred-loss season last year, the Reds have played well above their pay grade. Last night's win guarantees a winning season — far above my expectations. Next year is THE year. Of course, I've been saying this for over forty years. Hope springs eternal. 🙂
Bruce Gerencser, 66, lives in rural Northwest Ohio with his wife of 45 years. He and his wife have six grown children and thirteen grandchildren. Bruce pastored Evangelical churches for twenty-five years in Ohio, Texas, and Michigan. Bruce left the ministry in 2005, and in 2008 he left Christianity. Bruce is now a humanist and an atheist.
Connect with me on social media:
Your comments are welcome and appreciated. All first-time comments are moderated. Please read the commenting rules before commenting.
You can email Bruce via the Contact Form.