I listen to several atheist call-in shows on YouTube: The Atheist Experience, Talk Heathen, Matt Dillanhunty's The Hang-Up, Jimmy Snow's The Sometimes Show, and The Sunday Show on The Line. It is not uncommon for me to listen to these shows late at night when I am having trouble sleeping (which is EVERY night). It is not uncommon for atheists to call, asking for advice on how to handle their Fundamentalist Christian families — especially parents. I have heard heart-wrenching stories from atheists who have been kicked out of their parents' homes, excommunicated from their families, and generally treated like dog shit on the bottom of a shoe.
I have concluded that many expressions of Christianity cause otherwise decent people to treat their unbelieving children, grandchildren, siblings, nephews, nieces, and cousins with disregard and disrespect. And even when behavior doesn't go this far, atheists often feel marginalized and walled off from those they love. All because they no longer worship the family/tribal deity or refuse to go to church on Sunday. And it is worse yet for atheists who are also politically progressive/liberal or who are LGBTQ.
My parents died years ago, so my deconversion played no part in our relationship. While both of my siblings believe in God, religion is very rarely talked about. Neither of them regularly attends church. On the other hand, Polly's family are, for the most part, devout, church-going Independent Fundamentalist Baptists. Polly's father was an IFB preacher. He and I started a church together, Emmanuel Baptist Church in Buckeye Lake, Ohio, in the early 1980s. Dad died last November. Mom still attends an IFB church, the Newark Baptist Temple.
In November 2008, Polly and I walked out of the doors of the Ney United Methodist Church for the last time. We had reached the end of the proverbial line. Not sure what we had become, we were certain that we were no longer Bible-believing Christians. Several months later, in a letter titled Dear Family, Friends, and Former Parishioners, I informed those who knew us that we were no longer Christians. Not long after that, I began calling myself an atheist. This letter caused immediate outrage. We feel its reverberations to this day. Ironically, most of Polly's IFB family, including pastors, evangelists, missionaries, and their spouses, took what I call the silent approach. For the most part, Polly's family pretends that there is not a ginormous rainbow-colored godless two-trunked, six-leg elephant in the middle of the room. It has been over twelve years since Polly's parents learned of our unbelief. Four thousand-plus days, and not one question or conversation about why we are no longer Christians. Outside of being told, "we are praying for you," Polly's parents and extended family ignore our unbelief (and that's preferable to how some atheists are treated by their Christian families).
In the early days of our unbelief, Polly's mom would invite her to come to special church events (even though we live 3 hours away), and when we visited on a Sunday, she would ask if we would go to church with her. It's been years since Mom has asked us to attend her church or asked Polly to come to a Mother-Daughter Tea. I suspect that she has resigned herself to the fact that we aren't interested in such things. Last year, Mom — during a hospital stay where death was a real possibility — did tell Polly that she hoped we would come back to Jesus and get back in church. I snarkily told Polly to tell her, sure. We are now Muslims. 🙂 What Polly's mom wants, of course, is for us to come back to her brand of Jesus, and start attending a Bible-believing, Bible-preaching Baptist church. That ain't going to happen — ever.
We live with the fact that there will always be a huge God-shaped hole in the middle of our relationship. And not just with Polly's mom and extended family. We have six grown children, ages twenty-seven to forty-two. Outside of our oldest son, not one of our children has had an honest sit-down discussion with us about our beliefs and why we are no longer Christians. (Maybe, reading my blog satisfies this need, but I have my doubts about whether many of them read my writing.) Granted, only two of our six children regularly attend church (Catholic and Southern Baptist). Maybe our unbelief just doesn't matter to them. However, a short conversation with one of my sons last year led me to conclude that some of our children and their spouses do not understand why we walked away from the ministry and later deconverted.
Polly and I are determined to live open, authentic lives. If people want to know "why," we are more than willing to share our reasons and motivations with them. There are no secrets when it comes to our defection from the One True Faith®. Our children know that we won't be cowed into doing things we don't want to do, and that includes baptisms, confirmations, and church programs. Polly will, at times, attend such things, but I do not — ever. If that makes me a bad father or grandfather, I don't know what to tell them.
All in all, I am fine with the relationship I have with my children and their spouses, siblings, Polly's mom, and our extended families. I wish we could be openly atheistic around family, but I am willing to set aside my beliefs when around them (unless asked) for the sake of maintaining harmonious, peaceful relationships. Some atheists, however, don't have this option. Their Christian families are openly hostile towards their unbelief. I know of atheists who are brutalized in Jesus' name every time they come into contact with their Christian families. Viewed as unsaved or backslidden, these atheists are often evangelization targets. Sometimes, their Christian parents sic their pastors on them, thinking the man of God can rope them and drag them back to church. Another steer corralled for Jesus. Amen? Amen! Is it any wonder many ex-Christians need years of therapy to deal with how their Christian families treat them?
Most atheists want love, kindness, and respect from their Christian families. Surely, that's not too much to ask, right? Unfortunately, in some families, Jesus, the Bible, and the church are more important than having good relationships with unbelieving family members. Many Evangelicals believe that blood is not thicker than water, that their church families are their "real" families. Over the years, I have watched the harm caused to Polly by this kind of thinking. Polly's sister died in a tragic motorcycle accident in 2005, so she is her mother's only living daughter. Yet, Polly's mom acts as if her IFB Christian granddaughters and nieces are her "real" daughters. I can't tell you how many times I have watched Polly's mom treat her like she is the proverbial ugly stepchild with hurtful words and behaviors. It wouldn't surprise me if Polly never talked to her mom again. But she does. Why? Because she loves her. And on those Sundays when she doesn't want to talk to her mom, I encourage her to do so, reminding her that someday soon her mom will be gone.
Polly's favorite uncle, Art, died in 1994 at fifty-one from viral heart disease. Polly asked her mom if she could have one memento to remember Art, a glass elephant. That's it. (We are not big on such stuff.) Art collected glass, so he had all sorts of expensive glass collectibles. Over the past twenty years, Polly has, from time to time, asked about the elephant. Polly's mom gave her all sorts of excuses (lies) about the elephant's whereabouts, finally saying it had been sold years ago. Imagine Polly's surprise and heartbreaking disappointment when she learned that the elephant was very much "alive," having been sold at an auction earlier this year. She would never have known this had it not been for the fact that after Art's glass was auctioned off and the unsold items picked through my Mom's "real" family, Polly was offered the leftovers no one wanted. (And there's a reason no one wanted them. Anyone want some famous composers plates. All six for $100 plus shipping if you want them.) In the tub of leftovers was an inventory of the items sold at auction (for thousands of dollars). On that list? Yep, a glass elephant.
While this may seem a small matter to some of you, it crushed my wife. Being constantly treated as less-than will do that to you. When you see other women in the family treated as daughters, and you are just an afterthought (except when a fucking mess needs to be cleaned up), it's hard to not feel hurt and marginalized. Polly will never say to her mom or extended family what I have written here, but I will. Why? Because Polly is a wonderful person, a loving, caring mother, daughter, aunt, and cousin — even when treated as less-than, due to unbelief, lack of church attendance, or Loki forbid, whom she is married to. (God, if she had just married someone else she would still be a Christian!) If Polly said to me, "I am done with my family," I would understand.
With the aforementioned story in mind, let me try to bring this post to a conclusion. Family relationships, even the best of them, are complex. In families where religion is front and center 24-7, family relationships are often fraught with conflict. Unbelievers walk on eggshells, fearing saying or doing the "wrong" thing will result in hostility, correction, or rebuke. What's an unbeliever to do?
Some atheists refuse to cower to Jesus and the Bible. This, of course, often leads to open warfare. Sometimes, this warfare destroys relationships. I know some atheists who have not seen or spoken to their Christian families in years. This is especially true for atheist LGBTQ people. When your parents or siblings view you as a vile, sinful reprobate, it is hard to have a healthy relationship with them.
When atheists write to me for advice about how to deal with their Christian families, I typically ask them several things:
Do you want to have a relationship with your family?
Does your atheism matter to you?
Are acceptance and respect important to you?
Are you willing to endure unwanted attacks and badgering from religious family members?
Are your Christian parents, grandparents, siblings, and extended family willing to have an open, honest discussion with you about why you are an atheist?
How much time are you willing to devote to having a relationship with your Christian family.
Do the benefits outweigh the costs?
How atheists answer these questions, and others, will guide them in how best to measure their relationship with Christian family members. Some atheists are like Polly, willing to endure mistreatment for the sake of maintaining family relationships. Others, unwilling to be misused and abused in Jesus' name, will have frank discussions with their families, defining boundaries that MUST be maintained if there are to be continued relationships. And some atheists will conclude that it is impossible to have relationships with their Christian families. No path is the right one. Every atheist must determine for themselves what, if any, relationships they want to have with Christian family members. Atheists might find that it is possible to maintain relationships with some Christian family members, but not others. Twenty years ago, I ended my relationship with my Fundamentalist Christian grandparents. John and Ann were/are awful people, judgmental assholes. (Please see Dear Ann and John.) I have not regretted telling them to take a hike. I am quite happy that none of my thirteen grandchildren know them. They will never have to endure the indignities dished out by John and Ann Tieken.
I hope atheist and agnostic readers of this post will share how they handle their relationships with Christian family members in the comment section. Knowing how others deal with their Christian families will be helpful.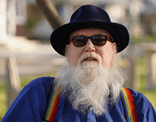 Bruce Gerencser, 65, lives in rural Northwest Ohio with his wife of 44 years. He and his wife have six grown children and thirteen grandchildren. Bruce pastored Evangelical churches for twenty-five years in Ohio, Texas, and Michigan. Bruce left the ministry in 2005, and in 2008 he left Christianity. Bruce is now a humanist and an atheist.
Connect with me on social media:
You can email Bruce via the Contact Form.
Your comments are welcome and appreciated. All first-time comments are moderated. Please read the commenting rules before commenting.