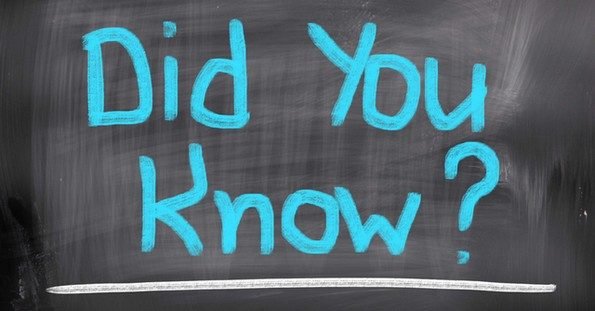 Most Americans are quite ignorant about Evangelical churches and their pastors (I use the word "pastor" as a general term that encompasses pastors, elders, missionaries, evangelists, et al.). Here are twenty-one things you might not know:
Churches, by default, are tax-exempt. Churches do not have to apply for 501(c)(3) status in order to be exempt.
In many states, churches are exempt from paying sales and real estate taxes.
Anyone can start a church. (See How to Start an Independent Baptist Church.) A church is a church if it says it is.
In many states, churches can operate Christian schools, daycares, teen group homes, and boarding schools without ANY government licensure or oversight.
In many states, Christian schools are exempt from all laws governing schools. (See How to Start a Non-Charted Christian School in Ohio and The Anatomy of an Unaccredited Christian School.)
In many states, churches can start colleges and grant degrees without ANY government licensure or oversight.
Anyone can be a pastor. There are no educational or licensure requirements for becoming a pastor. A man is a pastor because he says he is.
In many states, pastors can counsel people without having any training. In most states, pastors are not required to be licensed to counsel people. (Please see Beware of Christian Counselors, Questions: Should People Trust Christian Counselors with Degrees from Secular Schools?, Outrage Over Christian Counselor Post, Biblical Counseling, A Danger to Hurting Church Members, and Why I Thought I was "Qualified" to Counsel Others.)
Pastors are permitted to opt-out of paying social security tax. This means pastors don't pay social security tax on their income and housing allowance.
Pastors receive a housing allowance that is income tax-free.
Pastors, in most instances, are treated as employees for income tax purposes and self-employed for social security purposes.
Pastors can drive church-owned vehicles, thereby reducing their taxable income by thousands of dollars a year.
The more expenditures churches pay on behalf of their pastors, the less income tax pastors have to pay.
For many pastors, their effective tax rate is quite low. Many pastors pay NO income tax, especially if they have a number of children.
Pastors can incorporate their ministries, shielding themselves from liability and lawsuits.
Churches can also incorporate, shielding themselves from liability and lawsuits.
Donations of money, personal goods, and property to churches are considered charitable, tax-deductible donations.
Churches are exempt from filing non-profit tax returns.
Churches are not required to do background checks on people who work with children and teenagers.
There is no national database for pastors accused or found guilty of sexual abuse or other criminal behaviors.
Many of the pastors who call themselves "Dr." have honorary doctorates or doctorates from diploma mills. (See IFB Doctorates: Doctor, Doctor, Doctor, Everyone's a Doctor)
Bruce Gerencser, 66, lives in rural Northwest Ohio with his wife of 45 years. He and his wife have six grown children and thirteen grandchildren. Bruce pastored Evangelical churches for twenty-five years in Ohio, Texas, and Michigan. Bruce left the ministry in 2005, and in 2008 he left Christianity. Bruce is now a humanist and an atheist.
Connect with me on social media:
Your comments are welcome and appreciated. All first-time comments are moderated. Please read the commenting rules before commenting.
You can email Bruce via the Contact Form.