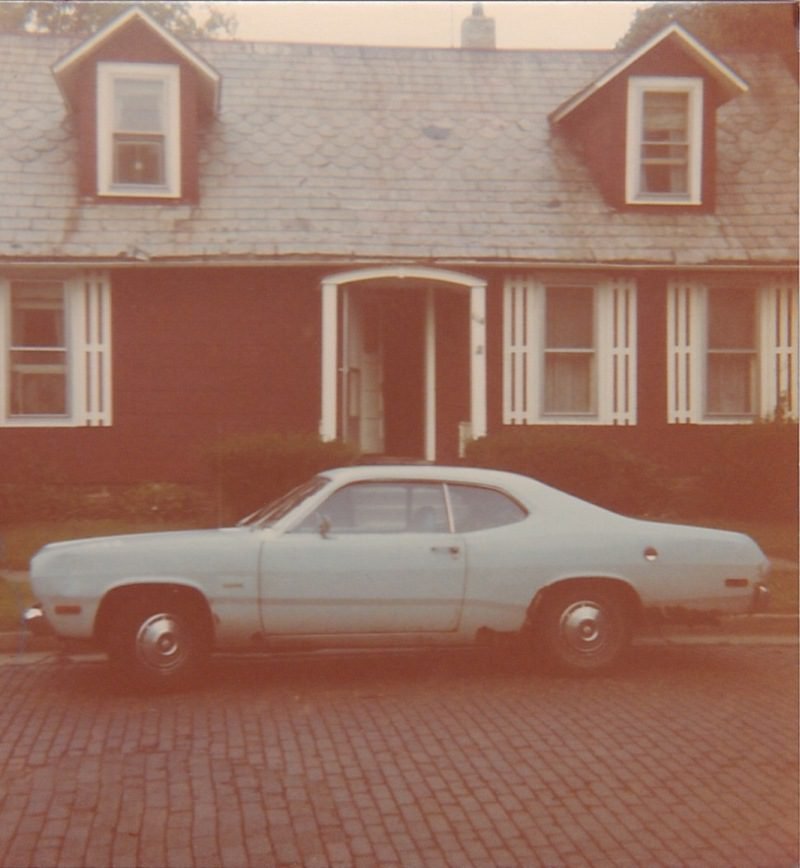 In January 1980, tired of working mindless, boring factory jobs, I turned to the help wanted ads in the Newark Advocate, looking for a new job. The local Arthur Treacher's Fish and Chips was looking for an assistant manager trainee. The job paid $155 a week, with full benefits. I applied for the job, and Ann Vanderslice, the general manager, hired me. Thus would begin my restaurant management career. I would continue working for Arthur Treacher's until September 1981.
I quickly learned that the restaurant business was for me — a perfect job for a Type A workaholic. After five months as an assistant manager, I was offered the general manager position at the Brice Road store in Reynoldsburg. The store was in disarray, with a staff that was, to put it mildly, lazy and poorly trained. Most employees either voluntarily left or were fired. My district manager, Bill Wickert, called me "The Hammer." Bill told me, "okay, Bruce, they are all yours now," meaning my hires, my responsibility.
I have worked a number of jobs over the years; I mean lots of jobs. If I had to choose one secular job I loved the most, it would be restaurant management. Quite frankly, I was good at my job. Committed. Passionate. Hardworking. Never missed work. I would later work for Long John Silver's (Westerville, Zanesville, Heath) and Charley's Steakery (Zanesville). If it weren't for Jesus and the ministry, I likely would have started my own restaurant.
Periodically, the cash register had to be reprogrammed. I easily took to doing this, unlike some general managers who were technology challenged. One night after closing, I headed over to the High Street store to help program their register. One of my assistants, a redheaded man named Steve, went along with me. Off we went without a care in the world.
Nearing the High Street store, I stopped at a stop light. All of a sudden, a car plowed into the back of my 1971, three-speed on the floor, Plymouth Duster. I had bought the baby blue-colored car from Polly's sister, Kathy, for $400. The crash crunched the rear of the car, spilling the trunk's contents onto the roadway: spare tire, 8-track player, and a gallon of paint. Only the spare tire survived.
The driver who hit me tried to flee the scene of the accident. My car was barely drivable. I chased her for two city blocks until she stopped. The woman was drunk. A Columbus police officer came to the scene and took a report. He ignored the fact that the woman was inebriated.
The woman gave me her phone number so I could contact her about filing an insurance claim. When I called her, she informed me that she didn't have insurance. Through my own insurance company, I learned that she did, so I called her again — at work. She worked for the Ohio Bureau of Motor Vehicles. I told her that I knew she had insurance. When she tried to con me again, I told her I planned to call her boss if she didn't file an insurance claim. She quickly complied. Sadly, her insurance company only paid me $200 for my car. They, too, conned me out of what was rightfully mine. Lesson learned. I never let an insurance company pull one over on me again.
Bruce Gerencser, 66, lives in rural Northwest Ohio with his wife of 45 years. He and his wife have six grown children and thirteen grandchildren. Bruce pastored Evangelical churches for twenty-five years in Ohio, Texas, and Michigan. Bruce left the ministry in 2005, and in 2008 he left Christianity. Bruce is now a humanist and an atheist.
Connect with me on social media:
Your comments are welcome and appreciated. All first-time comments are moderated. Please read the commenting rules before commenting.
You can email Bruce via the Contact Form.