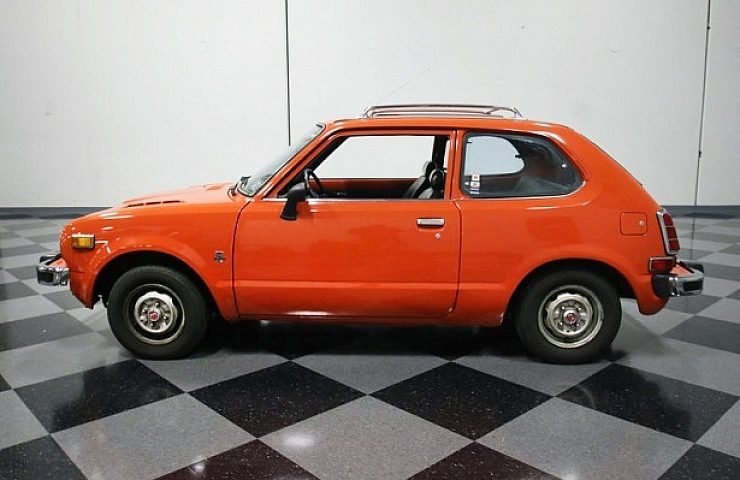 When I pulled into the driveway of the dorm at Midwestern Baptist College in Pontiac, Michigan in August 1976, I already had a job waiting for me at Kroger in Rochester Hills. I had worked for several small grocery companies before moving to Pontiac. I was excited about the opportunity I had to work for a large company. Unfortunately, the job was part-time, and I quickly learned that what I made at Kroger wasn't enough to pay my bills.
I knew I could get a full-time union job at GM's Truck and Coach plant. Someone in charge of hiring at Truck and Coach was connected with the college and Emmanuel Baptist Church — the megachurch pastored by Midwestern's founder and chancellor, Tom Malone. All a male student had to do was go to the registrar's office and put his name on a list. I hated factory work — though I would work in many factories during my time at Midwestern and the first two years of my marriage. Hoping to avoid repetitive manual labor, I looked for non-factory unemployment.
A professor at Midwestern also worked as a service writer for nearby Anderson Honda, as did the wife of the dean of men. One day, this professor asked me if I would be interested in working as a mechanic at Anderson's. He had heard that I fixed cars for dorm students (and my own rolling wrecks), and thought I might be interested in turning a wrench for the local Honda dealer. The job was full-time and paid, if I remember right, $7 an hour. I quickly said, YES!
It didn't take me long to learn that I was long on ambition and short on skill; that I was a minnow in a sea of sharks — men who had years of experience and tool boxes bigger than my car — or so it seemed, anyway. Due to my inexperience, I was given jobs such as oil changes, new car prep, and brake repairs. While I was disappointed that I was given the shit jobs, I did thoroughly enjoy the work.
I noticed several things that perplexed this naive country boy. First, the dean of men's wife dressed very differently at Anderson's than she did at school. It was not uncommon to see her in tight slacks and form-fitting blouses. Such clothing was forbidden at Midwestern. Her dress certainly caught the attention of the men in the shop.
Second, I noticed that this attractive woman and the college professor/service writer were overtly friendly with one another. I mean, really, really, really friendly. Do you see where I am going here? Yep, they were having an affair, and their "sin" would soon become public knowledge.
One day, I was summoned to Tom Malone's office at the church. I had never been to his office before, I wondered what Malone could possibly want to talk to me about. I played basketball with "Doc" on Sunday nights after church — especially when Polly, my wife-to-be, was traveling with one of the college's music groups. So I "knew" Malone, but really didn't know him very well. In fact, I feared him.
Malone had me come into his office and asked me to sit down. After making a bit of chit-chat, he told me that he wanted me to quit my job at Anderson Honda. When Malone saw that I was puzzled by his demand, he told me that I was just going to have to take his word for it that quitting was "best" for me. Now, "Doc" wasn't asking me to quit. This was an order from on high, and saying NO was not an option. No one said NO to Tom Malone.
I dutifully quit my job. After I did so, I learned about the aforementioned affair. I figured that Malone didn't want me anywhere near these "sinners." I also learned the owner of the dealership had a falling out with Malone. I suspect Malone didn't want anyone associated with Midwestern working at Anderson's. Petty? You bet it was.
I worked a number of jobs after working at Anderson Honda. None of them paid as well as the $7 an hour I made as a mechanic.
Bruce Gerencser, 66, lives in rural Northwest Ohio with his wife of 45 years. He and his wife have six grown children and thirteen grandchildren. Bruce pastored Evangelical churches for twenty-five years in Ohio, Texas, and Michigan. Bruce left the ministry in 2005, and in 2008 he left Christianity. Bruce is now a humanist and an atheist.
Connect with me on social media:
Your comments are welcome and appreciated. All first-time comments are moderated. Please read the commenting rules before commenting.
You can email Bruce via the Contact Form.