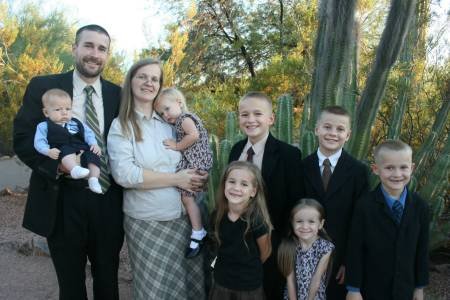 Steven Anderson, pastor of Faithful Word Baptist Church in Tempe Arizona, offered up the following advice to pastors:
Preach DOCTRINAL sermons. This is good advice for any pastor. Don't fall into the trap of this liberal "relevant" and "practical" type preaching. These are the buzz words of the new-evangelicals. I preach sermons on SPECIFIC subjects such as eternal security, baptism, King James Bible only, exclusivism, the death penalty, the resurrection, the trinity, creation, Bible reading, Bible memorization, verbal inspiration, and also sermons against specific sins such as nudity, drinking, television, birth control, sodomy, wrong music, etc.
Anderson, an Independent Fundamentalist Baptist (IFB) preacher, thinks that topical preaching is the best way to preach. For those of you who are not familiar with topical preaching, preaching topically means choosing a particular topic and then finding verses that support the chosen subject. Topical preaching abuses the text of the Bible, often providing little more than proof texts for the subject at hand. This kind of preaching allows preachers to make the Bible say what they want it to say, regardless of context or proper exegesis. Evangelicals can use the Bible to "prove" almost anything. By preaching topically, Anderson can give his political views the air of authority, leading church members to think that God is against such things as gun control, drinking alcohol, public schools, and watching television. Anderson is famous for his sermon on the sin of "men sitting down to pee." That's right, according to Anderson, the Bible commands men to stand when they pee. See? You really can use the Bible to prove almost anything.
Topical preaching allows cult leaders such as Anderson to justify any belief that pops into their brains. Anderson has zero theological training, yet he passes himself off as an expert on the Bible's teachings. His followers fawn over him, viewing him as a Donald Trump-like straight-shooting son-of-a-gun. Numerous devotees of Anderson have told me that his preaching is Devil-chasing, sin-hating, step-on-toes proclamations of God's inspired, inerrant, infallible Bible — King James-only. They think that the uneducated Anderson is the best preacher in America.
Steven Anderson, along with men such as the late Fred Phelps and evangelist Phil Kidd, mistake their attacks on all who disagree with them for Biblical preaching. Such preachers believe in what is called "hard" preaching — sermons that deliberately offend. Sadly, Anderson has learned his craft well. Now that Fred Phelps is dead, Anderson is widely considered the most hateful preacher in America, a label he wears with pride. In coming months, as I publish some of Anderson's sermon clips for The Sounds of Fundamentalism series, readers (listeners) will hear Anderson make the most outlandish of statements. Many of you will likely conclude that Anderson belongs in a padded cell. Just remember, several hundred people call him pastor and thousands more think he is a great man of God. Worse yet, come Sunday, countless Steven Andersons will stand behind church pulpits and spew hatred and bigotry — all in the name of God and according to words found in the King James Bible. That countless Evangelicals willingly call such men pastor is disturbing. Wanting moral certainty and believing God speaks through men such as Steven Anderson, these church members will discard reason and common sense and with one voice shout, AMEN, PREACHER. KEEP TELLING IT LIKE IT IS! Until they can be brought to understand that such preaching is abusive and harmful, there is no hope for them. As long as people see these cult leaders as prophets of God instead of molesters of men's minds, they will continue to think that what they hear preached on Sunday is straight from the mouth of God.
If you have not read Understanding Steven Anderson, Pastor Faithful Word Baptist Church, Tempe, Arizona, I encourage you to do so.