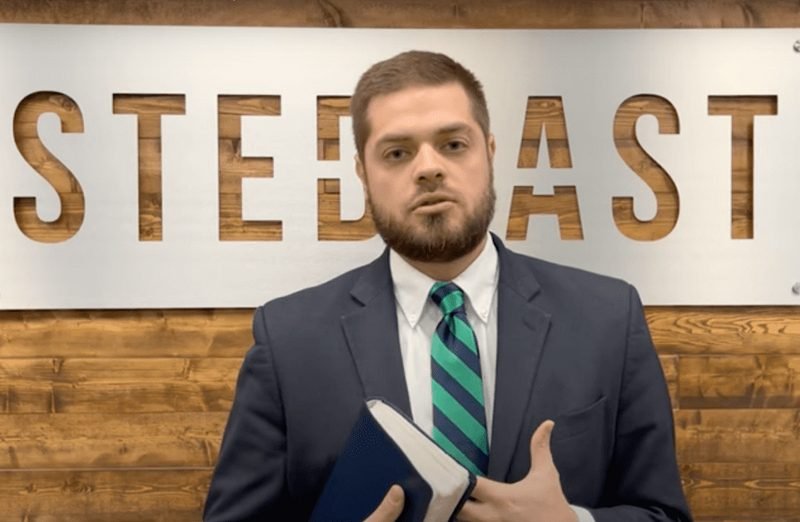 Yesterday, I posted the following comment by Independent Fundamentalist Baptist (IFB) preacher Dillion Awes:
Every single homosexual in our country should be charged with the crime, the abomination of homosexuality, that they have. They should be convicted in a lawful trial. They should be sentenced with death.

They should be lined up against the wall and shot in the back of the head! That's what God teaches. That's what the Bible says. You don't like it? You don't like God's Word, because that is what God says.
Awes made this hateful, violent statement in a sermon preached last Sunday at Stedfast Baptist Church in Fort Worth, Texas. Stedfast is pastored by Jonathan Shelley, a one-time friend and disciple of Steven Anderson, pastor of Faithful Word Baptist Church in Tempe, Arizona. (Please see Understanding Steven Anderson, Pastor Faithful Word Baptist Church, Tempe, Arizona.)
It should come as no surprise that Awes said what he did. While Awes, Shelley, and Anderson are proudly willing to let their homophobia hang out for all to see, scores of other IFB preachers, unwilling to say such vile things in public, believe as they do.
Awes is a product of the IFB church movement and the "ministry" of Jonathan Shelley.
Just last week, Shelley said:
According to God we should hate Pride, not celebrate it. God has already ruled that murder, adultery, witchcraft, rape, bestiality, and homosexuality are crimes worthy of capital punishment."
Last year, Shelley stated:
The Bible says that they're [LGBTQ people] worthy of death! They say, 'Are you sad when fags die?' No. I think it's great! I hope they all die! I would love it if every fag would die right now.
Sick fucks, the lot of them. Dangerous too. Imagine if such people gained the power of the state?
Bruce Gerencser, 66, lives in rural Northwest Ohio with his wife of 45 years. He and his wife have six grown children and thirteen grandchildren. Bruce pastored Evangelical churches for twenty-five years in Ohio, Texas, and Michigan. Bruce left the ministry in 2005, and in 2008 he left Christianity. Bruce is now a humanist and an atheist.
Connect with me on social media:
Your comments are welcome and appreciated. All first-time comments are moderated. Please read the commenting rules before commenting.
You can email Bruce via the Contact Form.