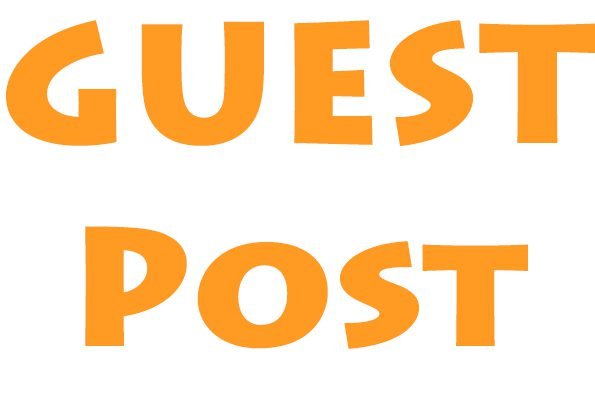 Guest post by Melody
Psychology has always interested me. What makes people tick? That particular question, I find very intriguing. Therefore, I sometimes like reading articles or books about psychology and human behavior. During my de-conversion journey, one book stood out, and it is that book, along with two others that I would like to discuss (only in part) as they relate to the theme of religion and shame. The book is called: Healing the Shame that Binds You, by John Bradshaw. The other two books are 1984 by George Orwell and The True Believer by Eric Hoffer. (That last one I saw mentioned on Bruce's blog once in the comments. Thanks for bringing it to my attention, as it's a great read!)
The interesting thing is that, although they're totally different books, part of what each discusses does overlap — when it comes to religion (or ideology) and shame, that is. There can be thousands of reasons why people believe, but one of them can be to dispel shame. Or to put it another way, to not have to be a person yourself, but to lose yourself and your identity in/to a higher cause, a loftier goal or purpose. I first encountered this idea in Bradshaw's book and found it very interesting. I felt as if I recognized myself, my father, and so many others in it:
"There is a religious script, which contains the standards of holiness and righteous behavior. These standards dictate how to talk, how to dress, walk and behave in almost every situation. (…) In such a script one is taught how to act loving and righteous. It's actually more important to act loving and righteous than to be loving and righteous. The feeling of righteousness and acting sanctimoniously are wonderful ways to mood alter toxic shame. They are often ways to interpersonally transfer one's shame to others." (Bradshaw 66)
You don't have to think for yourself because God and the Bible and the church will give you all the rules you need. You don't have to be a genuine person that way, which means you also cannot fail or be rejected as an actual person. Rejection can be about your faith, for instance, which will only confirm that you walk the right and narrow path.
On the one hand, this script felt really good for me. Bradshaw even calls it religious addiction. It was a sort of guideline in knowing how to live and behave and a also way to be safe, but on the other hand, it felt like I couldn't be a real person as there was not much space for individuality.
Although he himself is a believer, Bradshaw criticizes religion severely. According to him, original sin, hell and a punitive God are recipes for disaster. One can't win with original sin, and man is seen as "totally flawed and defective. Of himself he can only sin. Man is shame-based to the core." (Bradshaw 65) "There is nothing man can do that is of any value. Of himself, man is a worm. Only when God works through him does man become restored to dignity. But it's never anything that man does of himself." (Bradshaw 65)
The same idea becomes visible in 1984: "You will be hollow. We shall squeeze you empty, and then we shall fill you with ourselves." (Orwell 269) In a true totalitarian system with God, or Big Brother, watching over you, you cannot be an individual. You have to be similar to everyone else, and in being so, you find that your identity merges with the ideas of religion or your environment or choice. In 1984 people dress the same, think the same, act the same. There is no shame because there is no individual identity. There is also no autonomy or responsibility because there is no individual identity. The Party carries all that for you.
Winston's (the main character) shame is in having his own thoughts and feelings; he cannot adapt and follow the rules completely. He follows the rules but it ultimately proves to be impossible because even his thoughts are not his own. He cannot help but rebel and think logically from time to time. "That the choice for mankind lay between freedom and happiness, and that, for the great bulk of mankind, happiness was better," he realizes too late. (Orwell 275) Complete surrender is the ultimate goal of his torturer, who sees himself as a priest of sorts: "It is intolerable to us that an erroneous thought should exist anywhere in the world." (Orwell 267) Individual voices are not appreciated: God's, or the Party's, or the ideology's voice has to be the one and only voice that is heard.
In The True Believer various religions and ideologies are discussed, such as Christianity, Islam, Communism and Nazism. The book is about the similarities between them, not in substance or teachings, but in the process/formation of the movements, in their recruitment and how/why they grow. Why do people join these mass movements? What kinds of people join? What does a true believer look like (psychologically)?
Some themes that I've already mentioned recur here, such as the loss of responsibilities.
Freedom aggravates at least as much as it alleviates frustration. Freedom of choice places the whole blame of failure on the shoulders of the individual. (…) Unless a man has the talents to make something of himself, freedom is an irksome burden (…) We join a mass movement to escape individual responsibility, or in the words of the ardent young Nazi, 'to be free from freedom.' It was not sheer hypocrisy when the rank-and-file Nazis declared themselves not guilty of all the enormities they had committed. They considered themselves cheated and maligned when made to shoulder responsibility for obeying orders. Had they not joined the Nazi movement in order to be free from responsibility? (Hoffer 31)
It is not hard to compare this line of thinking to Christians defending hell or their opposition to, say, same-sex-marriage. These are not their own opinions, after all — it is God's will. They don't choose these (harsh) positions themselves, they merely follow God's lead. They are not responsible, God is.
Related to this, and to shame, is the following: "Faith in a holy cause is to a considerable extent a substitute for the lost faith in ourselves." (Hoffer 14) "The less justified a man is in claiming excellence for his own self, the more ready he is to claim all excellence for his nation, his religion, his race or his holy cause." (Hoffer 14) And this is exactly how the Party members in 1984 behave: they may be nothing (special) themselves but their country and Party are everything, are the Answer, much as Jesus or other religious leaders are the Answer.
Another interesting characteristic of true believers, according to Hoffer, is their hope. True bitter people don't hope for a better world (any more) but believers do. They may not have necessarily have hope in themselves but they do believe in the hope that their belief, ideology or leader brings. "One of the most potent attractions of a mass movement is its offering of a substitute for individual hope." (Hoffer 15)
"Mass movements are usually accused of doping their followers with hope of the future while cheating them of the enjoyment of the present. Yet to the frustrated the present is irremediably spoiled." (Hoffer 15) Whether that hope is a heaven promised by priests and pastors or is an ideological utopia of sorts promised by politicians, it is still to come. It is about the future, not the present. It doesn't matter that it isn't here yet: that way the promises can remain promising.
I found it very interesting how three such different books still dealt with similar themes and ideas and how they complemented each other. There is so much to unpack when you leave a religion and begin to see the world and the people in it in a different light, that it is very helpful to encounter new ideas and ways of thinking.
I think my conclusion is that, although religion and ideology can play a huge role in one's life, we are still people, first and foremost. We are unique human beings who may have ideas in common with lots of other people (and there is nothing wrong with that) but who don't need to become the embodiment of those ideas. Or as Jesus would say: "The Sabbath was made for man, not man for the Sabbath." (Mark 2:27)
Religion and ideology can serve us as ideas, as a way to talk about important issues, but that's it. They are meant to serve us, not we to serve them. They can be tools or destinations, but when they become an identity, especially a core identity, they can hide and diminish our own unique voices.
It's good to have glasses with which to view the world, but it is also advisable to change to a different pair every once in a while and see the world in a whole new light.
Thanks for reading and thanks to Bruce for posting this post!
Books mentioned in this post:
1984 by George Orwell
The True Believer by Eric Hoffer
Healing the Shame that Binds You by John Bradshaw